It's Saturday morning in Plympton, Mass., and the sun has yet to dry the dew from the windows at the Mayflower Cranberries farm, but owner Jeff LaFleur is already on a knee in his bog inspecting his crimson bounty in preparation for the fall harvest.
"It's a pretty big berry, as you can see it here set on the vine," LaFleur says, breaking off a couple berries that rival the size of California-grown grapes. "Try one. They're a little bitter, but these are sweeter than a lot of the other varieties."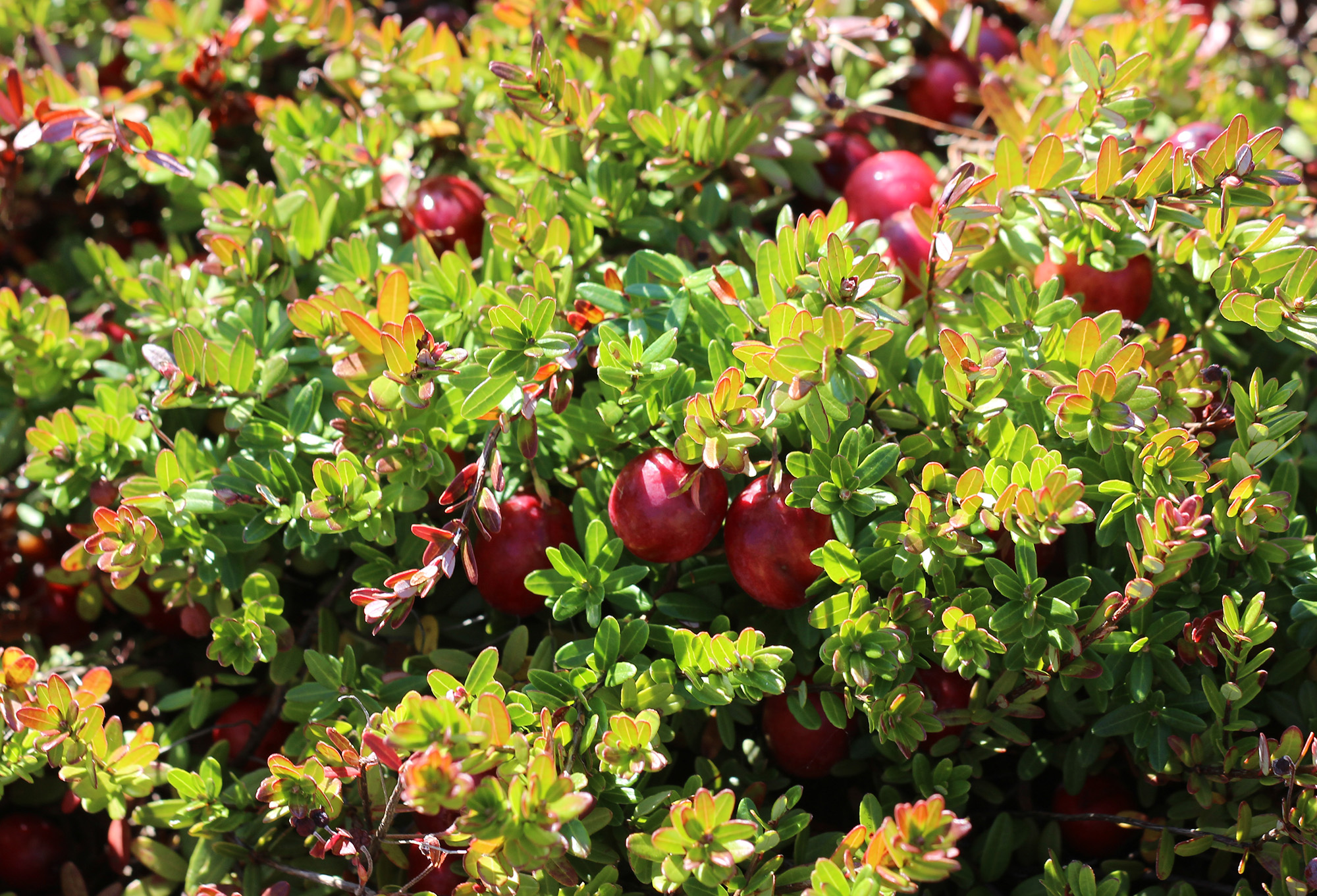 The fall harvest season at Mayflower Cranberries, home to the first commercial cranberry bog in Plympton, is a scene that truly captures the essence of the Thanksgiving holiday.
Cranberries have been cultivated in the bogs of Southeastern Massachusetts since 1816, according to Cohasset, Mass., author Susan Playfair's new book, America's Founding Fruit: the Cranberry in a New Environment.
At Mayflower Cranberries, LaFleur has vines in his Brown Swamp Bog that date to the late 1800s and are still producing fruit today.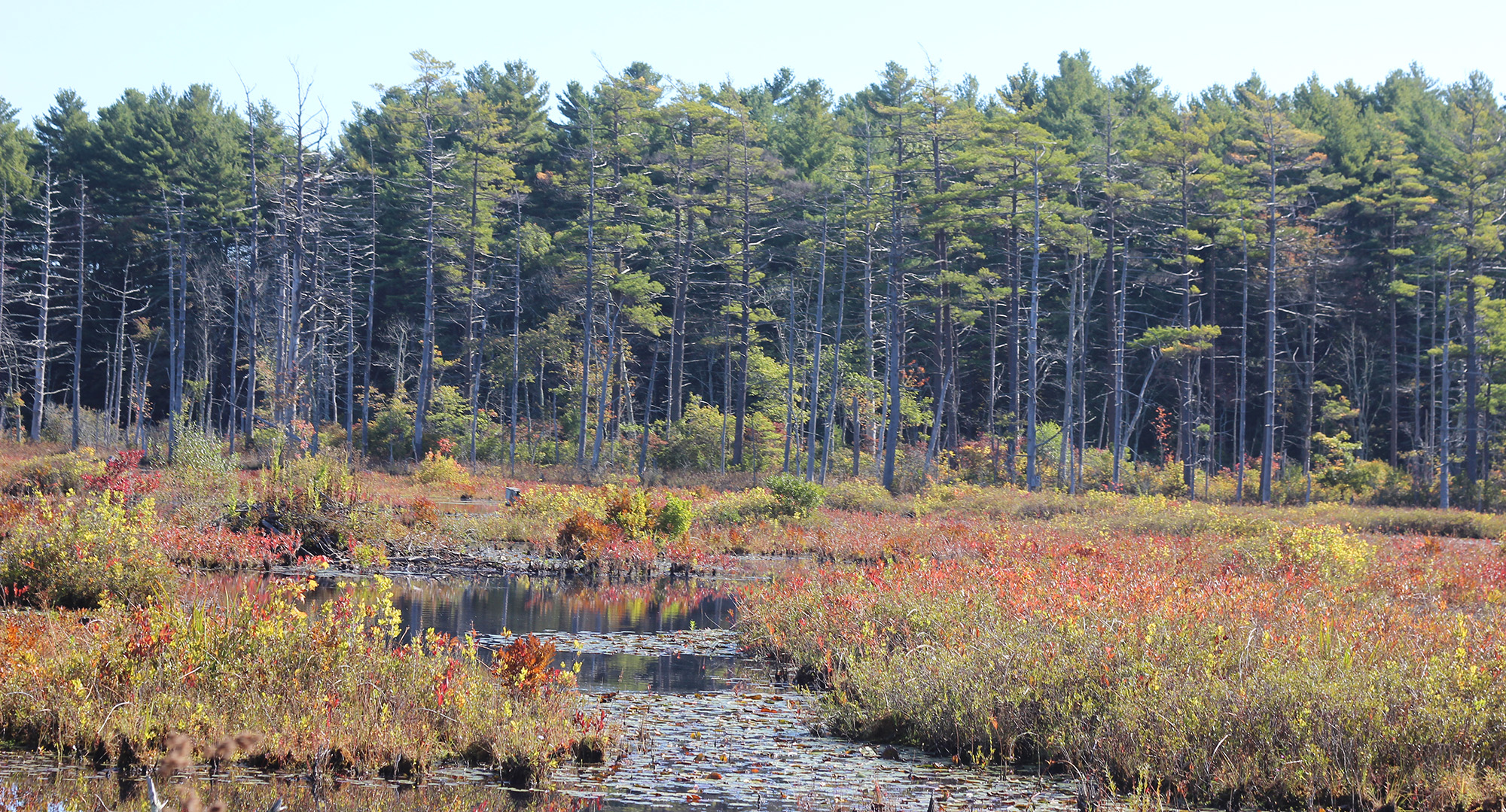 "We grow four different varieties of cranberries," said LaFleur, who manages 23.5 acres of active cranberry bogs. "Stevens, which is a hybrid variety used mainly for Craisins. Howes and Early Black, which are a primarily a juicer and a sauce berry, and Whiting-Randall."
Part of the fabric of Southeast Massachusetts and Thanksgiving Day celebrations across the country, cranberries are one of three mature fruits that are native to North America (along with blueberries and Concord grapes). They are also extremely dependent on water as commercially-grown cranberries are irrigated regularly during warmer months, and for frost protection in the cold, and then are flooded for protection and harvest purposes in the winter and fall.
And while some cranberry farms in Massachusetts have roots that stretch back two centuries, progressive growers like LaFleur are modernizing operations by integrating renewable energy projects, smart technologies and precision irrigation practices into their bogs to ensure they remain productive for another 200 years.
"You have to," said LaFleur, a former Executive Director for the Cape Cod Cranberry Growers' Association who now grows for the Ocean Spray co-operative. "Water is critical for growing cranberries, and we have to ensure our water sources remain healthy."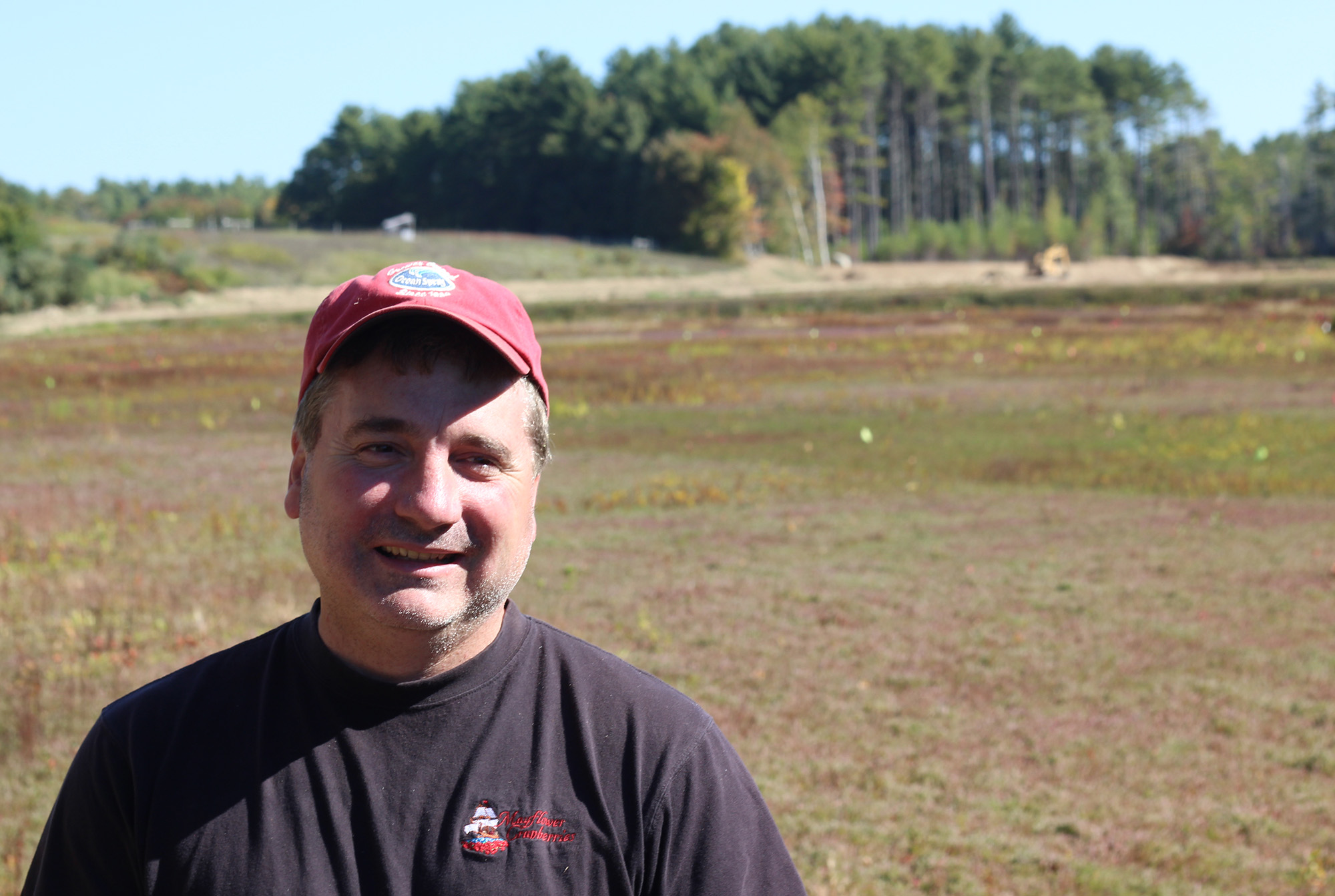 Along with laser leveling beds, implementing tailwater recovery systems and dikes to minimize water usage, Massachusetts' innovative growers are using automated irrigation systems and soil-moisture monitoring stations to reduce water usage and environmental impact.
One U.S. Department of Agriculture study reported automated systems can help cut back run times by two hours, which amounts to almost 300,000 gallons per acre over the length of the growing season.
LaFleur uses Hortau's "smart" irrigation management stations, which run on solar power in the bogs and report soil moisture data, plant stress levels and weather information to the web in real-time.
"Being able to rely on this new technology," he said, "has been a real plus for our farm."
Peter Jeranyama, an environmental physiologist and assistant professor at UMass, said he liked the accuracy of the Hortau system because it is based on soil tension, which measures plant stress and how difficult it is for the root to extract water from the soil particle.
"There is now a renewed interest in looking into tensiometers as tools in cranberry irrigation management," Jeranyama said. "Hortau tensiometers along with other sensors will soon be recommended as tools in good soil moisture and environment stewardship in the Commonwealth of Massachusetts, and we are working with NRCS (Natural Resources Conservation Service) to make this happen -- thus am impressed with the technology."
The web-based system utilizes mobile networks to send in-field data to the cloud, which growers can access anywhere via a mobile device or computer, where they can set up frost text alerts and other automated notifications when extreme conditions hit.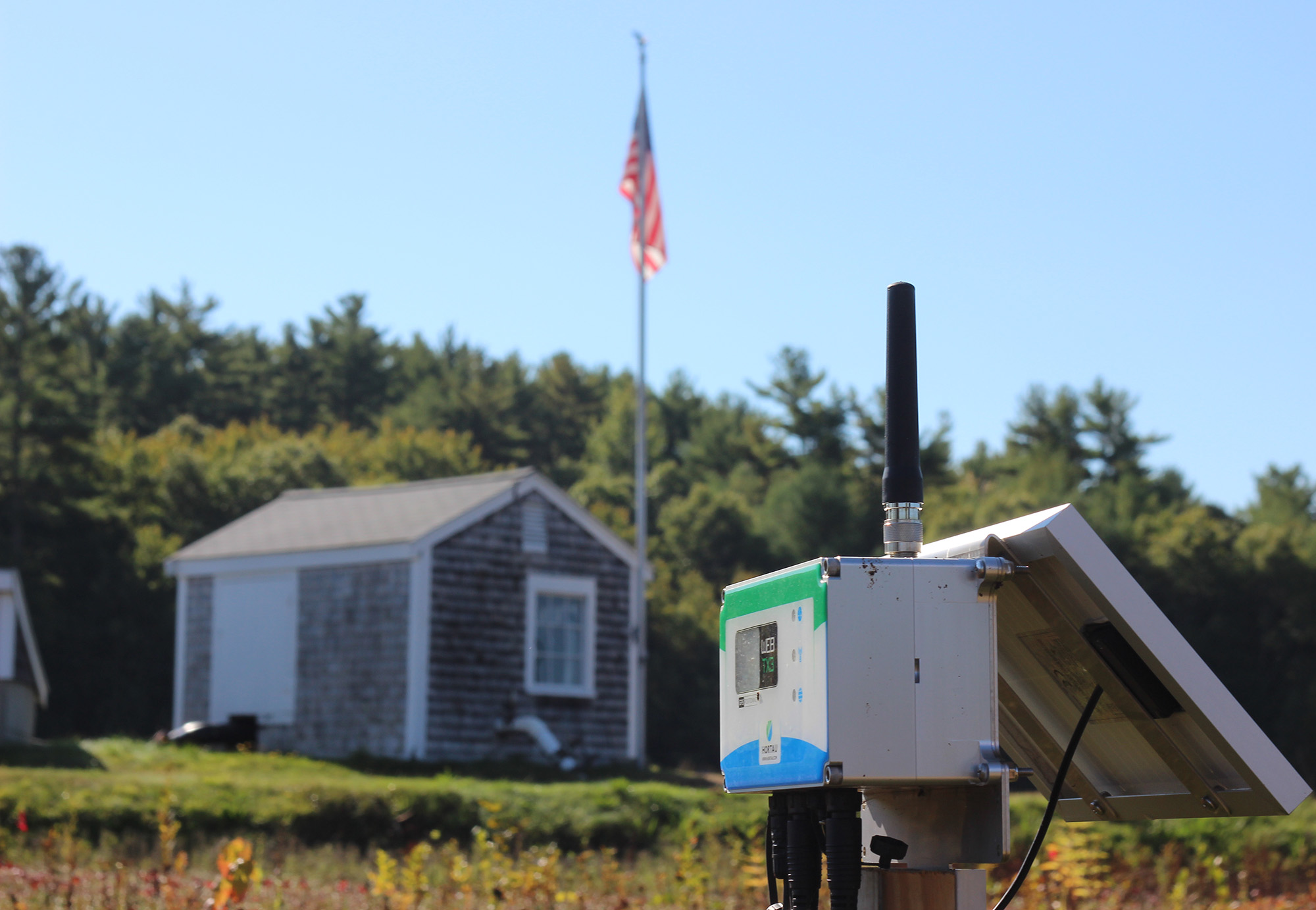 The systems not only save growers time, no longer having to measure soil moisture by hand from bog to bog previously, but significantly reduce water usage and other inputs. Cutting back on water also helps reduce pumping costs, energy use and emissions, and being able to better monitor soil moisture and plant stress helps improve overall crop health.
"In many cases we believe that overwatering does impact the quality of the fruit," he said. "We certainly saw that once we started reducing the amount of water that we applied during an irrigation. We only applied it when we needed it, and in the amounts we needed it, and we really saw that fruit quality started to improve."
The results come to fruition during the fall harvest, when "you see the yields improve because you're not over-irrigating," LaFleur said.
"From our perspective, that's one of the critical parts," he added. "When you see fruit rot percentages drop dramatically, you really see the fruit quality that we need to provide to the co-op and Ocean Spray to make Craisins. It's an important issue for us."
It's an important issue for all of us as our population continues to grow and farmers like LaFleur will have to come up with more innovative ways to produce more food with less inputs to help feed an estimated 9 billion people by 2050.
And that commitment to precision irrigation practices and growing more cranberries with less water and energy, is definitely a more sustainable growing model that's worth being thankful for this holiday season.
Brian Milne is a freelance journalist and blogger who writes about green technology, precision agriculture and water issues.