"Reading gives us someplace to go when we have to stay where we are" -- Mason Cooley.

Most of us only have a small amount of time each year, allotted by our employers, to travel the world.
Picking up an amazing travel memoir about someone else's experience in a foreign country is one of the most effective ways for would-be travelers to escape, on a more regular basis than their annual holiday.
But what happens once you've read Elizabeth Gilbert's journey of self-discovery through Italy, India and Indonesia in Eat, Pray, Love? Lived the dream of moving to Paris and marrying a Frenchman with Sarah Turnbull in Almost French? Learnt The Art of Travel with Alain de Botton? Maybe you'll throw some Bill Bryson in there for good measure, and follow that up with an account about making it through the wilderness like Cheryl Strayed's Wild. But what next?
I've written this article based on my own struggle to find recommendations for compelling travel memoirs, beyond the ones that everyone talks about.
If you're anything like me, after you've finished the oft-discussed travel tales, you'll suddenly feel a bit lost. Like a tourist, without a map, if you will (stay with me!). Suddenly all of the possible routes seem to lead to the same destination: westerners moving to Europe and finding themselves, love or a property to renovate. Don't get me wrong -- some of those books are great! But that trip isn't the only adventure on offer. Keep reading for four of my favorite less-well-known travel memoirs.
1. Holy Cow by Sarah MacDonald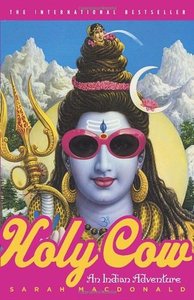 After a less-than-impressive first encounter with India in her twenties, journalist Sarah MacDonald vowed never to return. But, willing to do anything for love, MacDonald relocates to India in her thirties to be with her journalist boyfriend, who is stationed there.
After a health scare, MacDonald is suddenly faced with her own mortality. This causes her to embark on a journey of spiritual discovery. "I must find peace in the only place possible in India, within..." she realizes. MacDonald travels the country encountering and interviewing people from all different cultures and religions. She recounts her experiences and reflections in Holy Cow.
2. Emergency Sex by Kenneth Cain, Heidi Postlewait and Andrew Thomson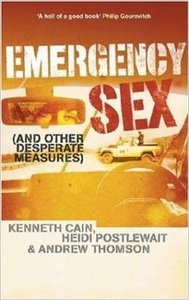 For those interested in the more dangerous corners of the world, international politics and recent history, Emergency Sex (And Other Desperate Measures) will not disappoint.
Three United Nations peacekeepers meet while on a mission in Cambodia in the 1990s. Ken, a law graduate wanting to make a difference, Heidi, a social worker recovering from an unsuccessful first marriage and Andrew, a doctor saving lives, quickly become friends.
Their memoir spans UN peacekeeping missions in Cambodia, Somalia, Haiti, Bosnia and Rwanda. Their story is a graphic one, of war, violence, travel and politics, but also of their experiences of love, sex and friendship in the front lines.
3. Once Upon a Time in Beirut by Catherine Taylor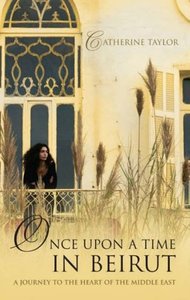 People often say that the first year of marriage is hard work. That must be a bit of an understatement for Catherine Taylor and her husband, who moved to Beirut to work as foreign correspondents in their first year of married life, in 1991. The Australian is surprised by how quickly she falls in love with her new home, which is often dubbed "the Paris of the Middle East." Its culture and vibrancy contrasts with her preconceptions about what life in the once-war-torn city would be like.
Taylor explores Beirut's culture as she meets and makes friends with its people. As a foreign correspondent, she travels the region with her work and covers the war in Iraq and the conflict on the West Bank.
At one point in the book, Taylor voices her concern about journalists being kidnapped in the Middle East. She gives accounts of other reporters who have worked in the region and have been kidnapped in the past. Her thoughts and feelings around this issue may be of particular interest to readers, given recent world events surrounding the kidnapping and beheading of reporters in Lebanon's neighboring Syria.
4. Hokkaido Highway Blues by Will Ferguson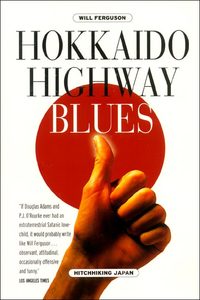 A cherry-blossom chaser, Will Ferguson hitchhikes 1,800 miles along the "Cherry Blossom Front" of Japan. While taking the passenger seat to countless Japanese citizens, Ferguson is forced to see the country through their eyes (or driver's windows). This satirical book will appeal to those sick of experiences driven by guide books and clichés, who are instead interested in a more dynamic look at Japan.
Dominique Kane is a freelance journalist and photographer based in Sydney, Australia. Follow her blogging from Bondi at www.dominiquekane.com and on Instagram.
Related