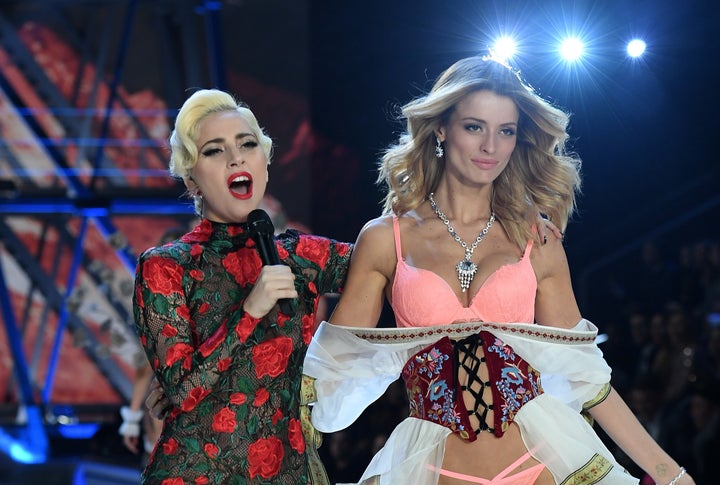 Listen, we love "Joanne" as much as the next card-carrying Lady Gaga fan, but maybe the folksy dive-bar rock album isn't the best soundtrack to the high-energy Victoria's Secret Fashion Show, you know?
Dressed in an intricate sheer gown with red rose overlays, Gaga opened her performance at the event in Paris Wednesday night with the hit song "Million Reasons." She's one the the few singers who can deliver a live performance that rivals a recording, but her rendition on the runway left something to be desired vocally.
Everyone, including Gaga, has an off night now and then, but what we won't be forgetting anytime soon were her awkward interactions with the models. As the angels strutted their stuff, Gaga walked along beside them, joining hands with some and walking to the end of the runway with others.
A few models seemed to welcome the company on the catwalk, but the rest looked uncomfortable sharing the stage, seemingly not knowing how much or how little to interact with the star.
Gaga apparently also performed "A-YO" and "John Wayne" at the show, but we'd gladly take this backstage sing-along with the models over the real thing any day.
Before You Go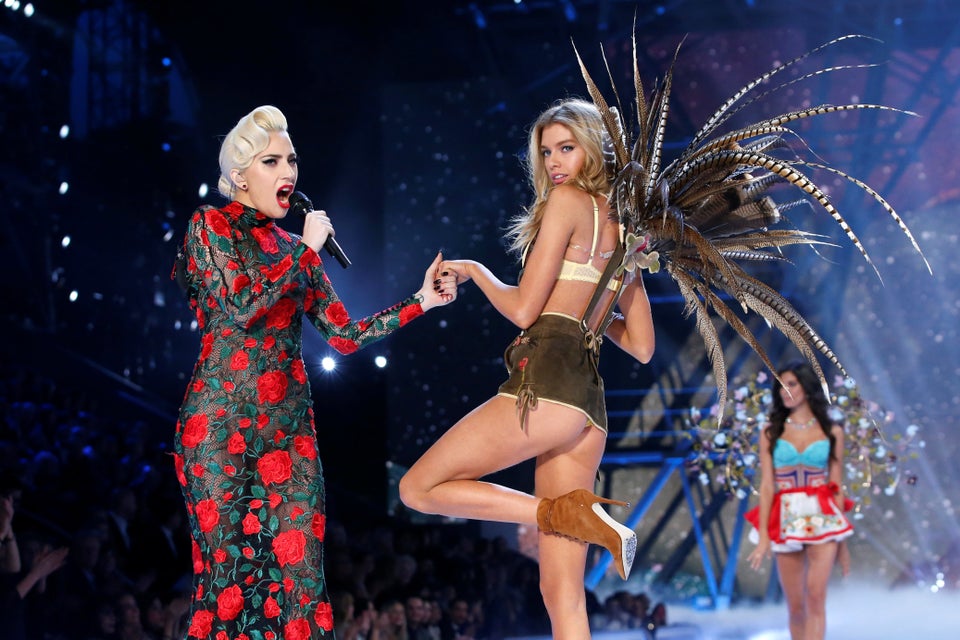 Lady Gaga
Popular in the Community