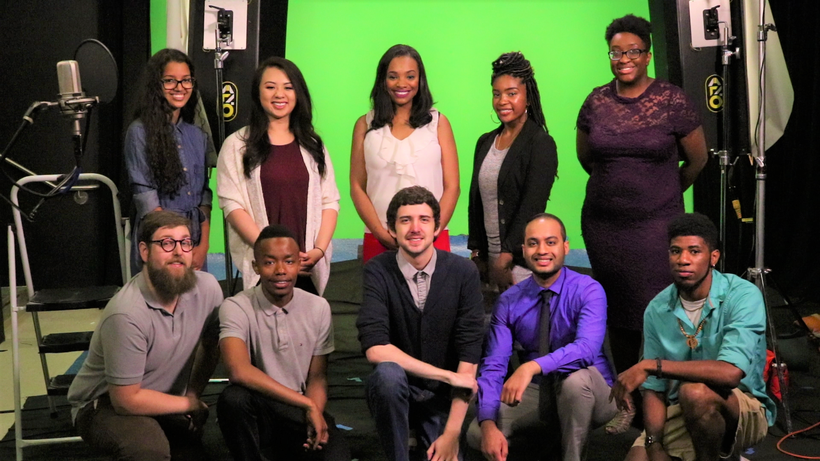 Mrs. Kela Hall knows how it feels to believe that your dream may not come to fruition. She fought for her dream, and now it has materialized. The KD Hall Foundation is a 501c3 organization in Seattle Washington that provides support for individuals with economic advancement as well as personal development. Kela and David Hall founded KD Hall Foundation October 2015. Since its inception, this organization is impacting the corporate and private sectors. David's experience in human resources brings his knowledge of labor law management, and employment law is what makes him essential to the growth of the organization. Mrs. Hall's background in production and network has helped her promote her organization and highlight the community's needs. These two individuals are creating an impact in the Pacific Northwest. Their contribution to the community is effective and necessary.
This foundation is committed to providing resources, stipends, and workshops that focus on encouraging, inspiring and propelling the communities they serve. College Students can join one of KD Hall's two-yearly apprenticeship/internship programs to develop their portfolio with experiential learning. These students receive between 0-5 college credits, stipends, and most importantly real-world experience. Kakela Hall is a Marketing and Communications Professor at Bellevue College where she teaches both in Fall and Spring; this is where she is afforded the opportunity to encourage and inspire college students who desire to grow in leadership. This summer's internships have three projects that include planning and executing the 'Women on the Rise 2 Gala', completing the 'Discovering You' documentary, and creating an inaugural magazine that will mirror college quarters Fall, Winter, Spring, and Summer. These students will attend the Women on the Rise 2 Gala to celebrate their last day with KD Hall and the end of their internships.
Ambassador, Nikkia Glover gives her perspective on working with KD Hall:
"As interns (also known as ambassadors), we will have a hand in most of the conference. From checking guests in, hosting, event planning, coordinating and more, every intern will have a responsibility in the success of the conference. We got to pick where we wanted to participate in the event by choosing to work in the categories of areas that we have an interest or specialty in. Kela's message to me is vividly clear that the success of women and marginalized groups are the highlight of why she remains engaged with laser focus. I see her passion, and it is evident, contagious, and inspiring to everyone who has risen from the ashes in some form. Thank you, Kela!"
Women on The Rise 2 Gala Conference will be held at the Museum of Flight on September 15th, 2017 from 5-10 pm in Tukwila Washington. This event will be an opportunity to network with community leaders, women, fathers, and mothers. Representatives across our nation in STEM (Science, Tech, Arts, Math) Media & Film and much more will be there for the community. The sponsors are KD Hall Movement, University of Phoenix and Seattle police Dept.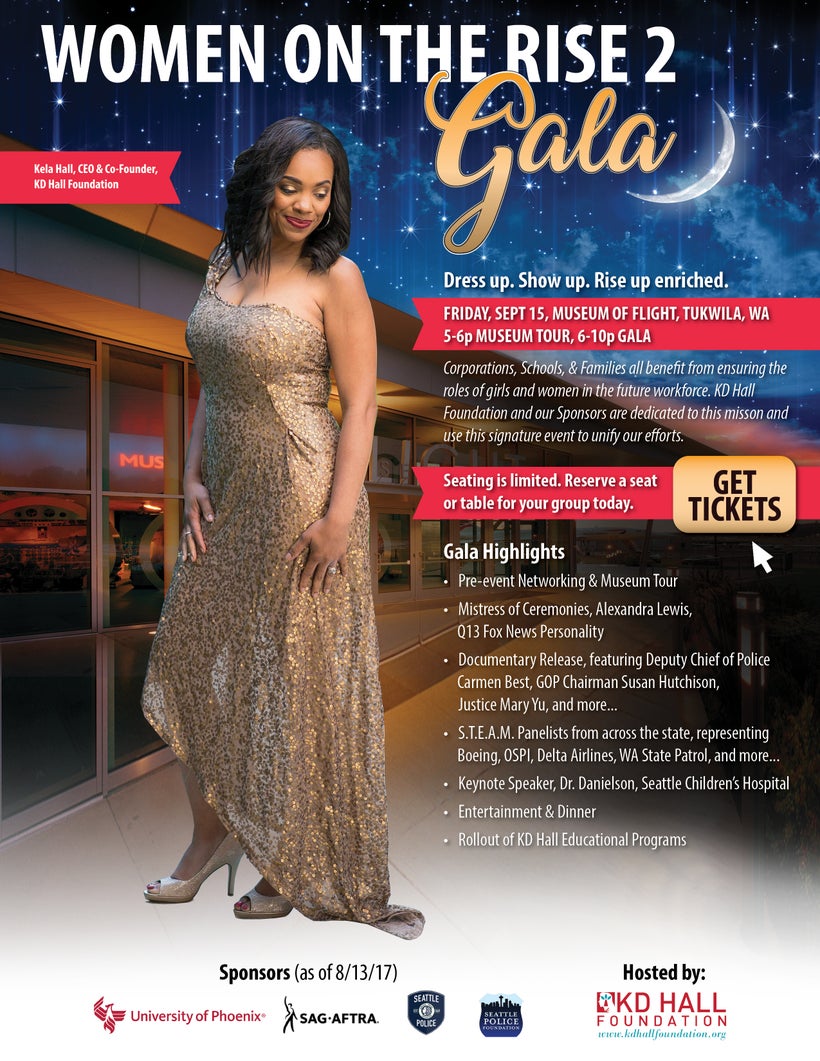 Here is a testimonial from Leslie Daniels, YMCA Employment Resource Specialist with the Clear Path to Employment program:
"Kela Hall and the KD Hall Communications company are rare jewels. I have had the privilege of partnering with a core group of organizations and small businesses in King County that provide internship opportunities to homeless young adults seeking to gain employment skills that will make them more competitive in the work force. KD Hall Communications is the only partnership that connects youth to a specialized field. Kela has consistently provided a safe space for young adults to develop skills in communications, customer service, and event planning. Recently, one of the interns shared with me that the marketing internship has been the best thing that's happened to him since his relocation to Seattle. This was music to my ears, and a sweet pay off for the work I do as a direct service provider. As we work hard to connect young people to basic services, such as housing, food, and clothing, it is refreshing to know when we've connected them to a site supervisor who is also a role model."
In essence, this organization's emphases are the growth and evolution for those in their community. This type of leadership should not go unnoticed; it is apparent that Kakela is lending her gifts, talents, and ability to see others succeed. If you have ever wanted to be a part of helping others here is your chance. If you would like to contribute in any way please contact KD Hall.
Calling all HuffPost superfans!
Sign up for membership to become a founding member and help shape HuffPost's next chapter
This post was published on the now-closed HuffPost Contributor platform. Contributors control their own work and posted freely to our site. If you need to flag this entry as abusive,
send us an email
.