Edited by psychologists Michael Hoyt, PhD, and Moshe Talmon, PhD, the book describes the history, theory, utility, and practice of single-session therapy (SST). It describes what can sometimes be accomplished in one visit, whether you and your therapist set out in advance to have SST, or whether the therapy could have gone longer, but you both feel after one session that it was sufficient to address your immediate problem.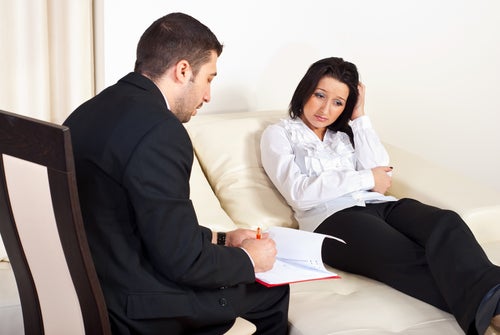 Capturing the Moment starts with an extensive overview of the field and includes contributions from over 20 international experts who have practiced SST. Among the contributors are clinicians and researchers such as Ernest Rossi, Steve Andreas, Chris Iverson, Douglas Flemons, and Hillary Keeney. They draw on a variety of brief therapy approaches involving a wide range of creative methods that focus on the client's immediate needs.
The case of "Sally," a former nurse in Vietnam, is one of the many striking case histories described in the book, and I tell her story in my chapter on EFT (Emotional Freedom Techniques) as SST. Sally had been diagnosed with posttraumatic stress disorder (PTSD), and had frequent nightmares and flashbacks to a particular incident that occurred during her service in Vietnam.
Sally had rescued some Vietnamese village elders and children, and was treating them in her field hospital. A U.S. Army sergeant came in and ordered her to discharge them immediately because the space was required to treat American service personnel. Sally outranked the sergeant, and refused. At that point, he withdrew his service revolver from its holster and put the barrel to her head. He said he was going to kill the villagers one way or the other, and her only choice was whether or not she was going to die first.
Realizing the rage he was in, she knew she had no choice, and rescuing the villagers was completely out of her control. She knew that the only thing she could do was allow for them to go in peace and with dignity, with no fear or panic, in the tradition of their culture. To insulate them to the violence of the sergeant, she very gently pulled the IVs out of their arms, allowed the children to gather around the elders for support, and encouraged them to leave the hospital as a group. Once outside, they were shot by the sergeant.
Sally never recovered emotionally from the experience. She blamed herself for being responsible for the killing. She continued to have nightmares about the incident even 40 years later.
Sally worked on this traumatic memory during a psychotherapy session using EFT, an advanced evidence-based therapy for PTSD. She came to peace with the event, and her guilt changed to a realization that the villagers were actually grateful to her. They had witnessed the gun at her head and they knew that there was nothing more she could do. They didn't blame her but appreciated that she had done the best she could. After the therapy session, the nightmares and flashbacks ceased.
Other research summarized in Capturing the Moment includes a randomized controlled trial showing that after basketball players received a single EFT session, their free throws improved by 38%. In another study, Queens University researchers used EFT with participants diagnosed with phobias. They found that a single 45-minute session was enough to help resolve their phobias, and that the improvements were permanent (Baker & Siegel, 2010). Radiologist Larry Burk, MD, finds that a single session is often sufficient to resolve PTSD resulting from motor vehicle accidents (Burk, 2010)
Among the treatment principles advocated by contributors to Capturing the Moment are the concept that treatment begins at "Hello." Effective SST therapists focus on the client's immediate concerns. They rapidly help clients identify their resources, find their inner strengths, prioritize their problems and goals, and identify the first evidence a client might look for to determine that positive change is possible. SST therapists begin with the assumption that the first therapeutic encounter might be the last, and seek to take maximum advantage of the opportunity.
Editor Michael Hoyt, PhD, is a Yale-trained psychologist based in Mill Valley, California, and an internationally recognized clinical supervisor. Dr. Talmon is a senior lecturer at Tel Aviv Academic College and director of the International Center for SST. In keeping with the international scope of SST and walk-in services, the volume contains reports from the United States, Canada, Israel, Australia, England, Mexico, and China.
The take-home message from the many approaches and case histories presented is that under the right conditions, with a therapist trained in SST and a client ready for change, meaningful change need not require months or years of therapy. Sometimes recovery from even deeply traumatic events is possible in just a single session.
Related
Before You Go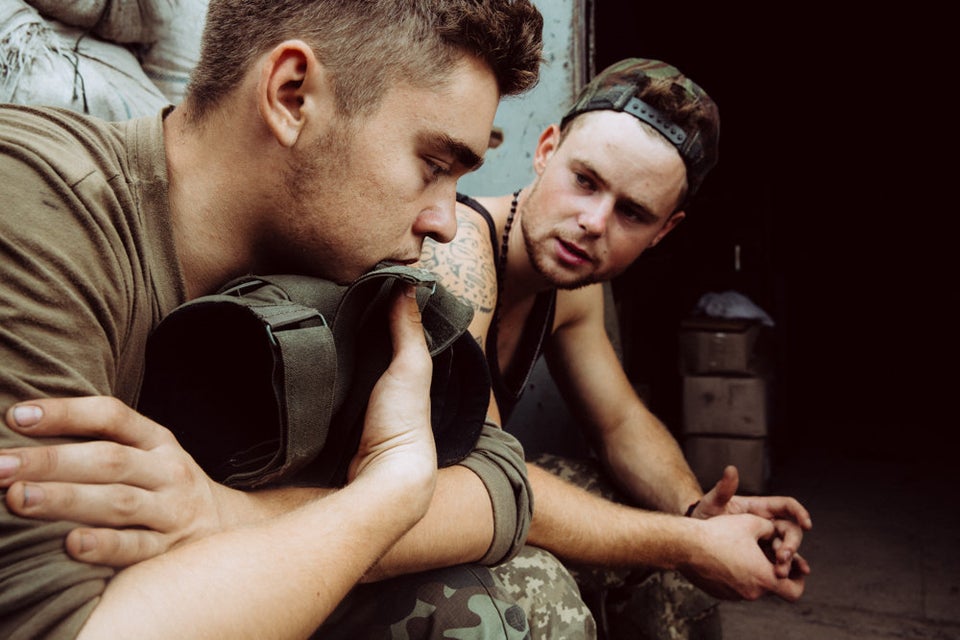 Ukraine Soldiers Get Help With PTSD