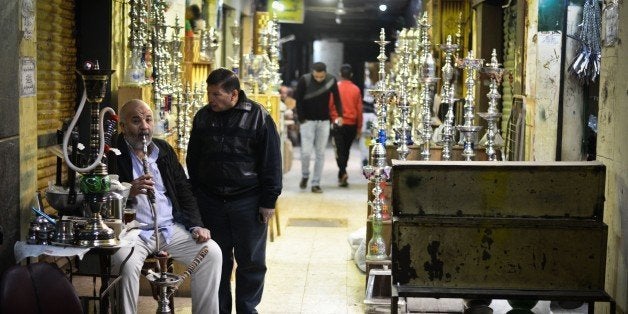 The usual cries spring forth from our throats, the cries for help from others only when we are certain that they are not, in fact, others. When we choose to stay away from this for that, only then do we begin to gamble on what has passed for what is yet to come. We lose control of our minds in front of the cycle of the wheel, and our eyes spin in endless trails, our hearts throb in the hope of winning the round, and in fear of having lost the past for a cursed present and a terrifying future.

The past, that cumulative meaning that grows larger with the passing of time, that constantly added cell to the brain tissue with each passing moment of our lives.

The past, growing larger, is the realistic meaning for identity not separated from existence, and the true synonym for the time we have consumed in actions that have led us to where we are.

We love the past and remember it or curse it, are grateful to it or regret it. However, all those feelings about the past do not change the fact that it will stick with us for the rest of our lives, no matter how much we deny the past or disguise ourselves from it.

I do not like sleep and cannot resist it, I also do not like sorrow and always escape from it, although I have died in sorrow many times before. I do not like death and have not tried it, nor am I looking forward to death in any of its shapes or forms. I am not one of those complainers who like to throw off their cloaks and expose their healed and unhealed wounds in public.

I often avoid walking down streets where some of my memories have died, especially when I realized after their death that they were built on some lie or illusion. I slipped onto the street against my will, but today I walked down "Al-Saraya" street, where the Qasr Educational Ophthalmology Hospital is. I started to watch and focus on the features of the students whose place I stood in once. How many stories walk on feet in front of me, and how many looks the male students steal from the female students and vice versa, how many meanings slip through the eyes and mouths of those, each of them taking on a new experiment, similar to what I have taken on before, swimming through harsh experiences that reshape their life and emotions.

I almost shouted at the flood of students exiting the hospital gates, "No one here understands you like I do; there is no one here on this street who knows as well as I do the value of these days you are living, that you lazily curse every moment." I found myself repeating these old words in my head, which were told to us by our predecessors when we were students too.
In that moment, I saw in front of me a scene, my friends and I standing outside the same gate: I, laughing out loud about something, while we counted all the things weighing down on our chests which we had to accomplish before the exam date. I found myself stealing glances at her, because perhaps I would also catch her stealing a glance back at me. I found myself bringing my eyes back to the rest of my colleagues, empty handed, each hand hanging on to the glance of an eye, for I did not find one stolen glance from her, nor even the trace of a glance. In that moment I admired my frustration, and wished for my heart that it had remained so innocent, simple and healthy. We are struck with psychological fatigue when we look at places and things related to a past we have only recently realized was beautiful. Essentially, it is a recovery from the ills affecting the soul and the accumulation of stress from wandering through the corridors of life and its multiple obligations.

Loss in itself is the worst thing that a human may have to face, and when we speak of loss, we speak of it as losing something or someone or many people. Perhaps here by loss we mean the loss of a certain lifestyle, a way of living, of thinking and daily interactions, dealing with things, a way of love and hate, a way of happiness and sadness, so that melancholy has its own splendor when it is even mentioned in our accumulated memories. The melancholy we live these days is very banal; it's become a means to attract sympathy and attention, so much so that the over expression of grief has become an essential feature amongst many of those "engaged" in literature; they do not just present it, they engage in it.

The nostalgia sessions have almost become daily, with gradually more disordered thoughts, until I have reached the stage in which I am speaking now, moving from topic to topic with no breaks or introductions.

The nostalgia sessions that run themselves, taking spaces from those of us qualified for this hobby, have become the main source for washing the spirit and cleaning it from impurities. Simultaneously, they have also become the main burden sitting on our chests daily. We, who have not passed our third decade of life, and now have nostalgia for days we used to live here and there, so what will happen when we pass our sixties! In this case, Alzheimer's becomes a mercy from God, especially to those who are weak of heart.

This post originally appeared on HuffPost Arabi, and has been translated from Arabic.
Calling all HuffPost superfans!
Sign up for membership to become a founding member and help shape HuffPost's next chapter