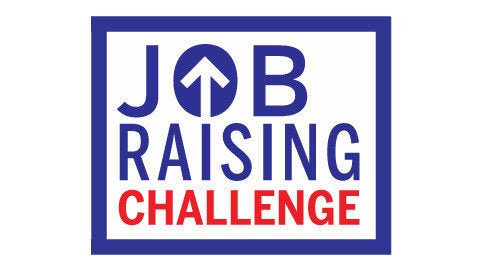 This is Denise Tinsley's speech for the Boston site's January 2013 graduation ceremony. Denise interned, and now works, at Eaton Vance.
My favorite quote has always been, "Sometimes things have to go wrong in order to go right." I've had a lot of things go wrong.
Growing up, my Mom was never home. Not because she had some terrible habit, but because she was always working. I hardly saw her, but her collection of elephant statues was always there. Some were ceramic, some were jade, and some were stone. Those statues always reminded me of home. When I was 14, my mom passed away from a brain hemorrhage and I moved from Spartanburg, South Carolina to Boston to live with my big sister. I switched high schools three times before finally settling in at English High. Every single thing my mother owned was gone -- no more elephants.
When I was 18, I thought I wanted independence. I moved out of my sister's house in search of it, but I found the real world was harsh. I had fake friends, false loves, and I never wanted my mommy more than when I was 19, homeless and pregnant.
Despite my efforts to find housing, I spent the first year of my daughter Kathryn's life in a shelter. I was lucky -- it was a clean room in Cambridge, MA with a small bed, a few windows and a TV that even got a few channels. But it wasn't home. I was there for a year and a half. Then, right before Thanksgiving, I got a letter from Boston Housing -- there was an apartment in Charlestown. I have been there ever since.
In 2010, I gave birth to my second daughter, Audrey. I had just graduated from Lincoln Tech two weeks before she was born, but I didn't have any job prospects. Without support, how was I going to raise my two daughters, work, and go to school?
So, I spent the next two years waiting for a break. Then my friend Monique suggested Year Up. It offered support for my personal life, a stipend, college credits, and job in a field that I was interested in. The application process was rigorous -- and I almost quit several times. But because I was at the top of the age cut-off, I knew it was now or never.
Believe it or not, the first week we played games... every day. Name and Favorite Food, Metamorphosis, The Replicator. I woke up at 5 a.m. every day, dressed professionally just to play games. But I realized... the games had a purpose. You can't be shy in front of someone you've played metamorphosis with. You've clucked like a chicken, roared like a dinosaur, and spun like a fairy. The ice was now broken.
I was inspired by the students on my floor. I think of Imari, and how she went from being so quiet to a confident public speaker. I think of James -- and how his dreams of being a musical artist keep him focused and living positively. And I think of Sandra, and how -- even with her having her baby girl -- she was able to stick with her responsibilities at Year Up.
And thanks to my internship at Eaton Vance, I am no longer intimidated by the corporate world. I used to think, "Oh dear god, they are so serious, they wear suits, I don't fit in here." But I realized that I do belong here, and my team made me fall in love with IT.
Some people set crazy goals: "I want a Lamborghini and a Maserati! I want that mansion on the hill with a Jacuzzi in the back and a full-sized basketball court!" But I just want a nice life: a pleasant place to live and maybe a mom-mobile one day. At night, I want to tuck my girls into bed after having dinner. I want to be visible. My Mom wasn't able to be present for these rituals, but I will be.
I now have the skills to have a very successful career in IT. In fact, just last week, my contract was extended! My outlook on my future is now 100 percent positive. At Year Up, I learned that you get out exactly what you put in. So I decided to put in everything -- and now, my life is going very right.
Related
Popular in the Community