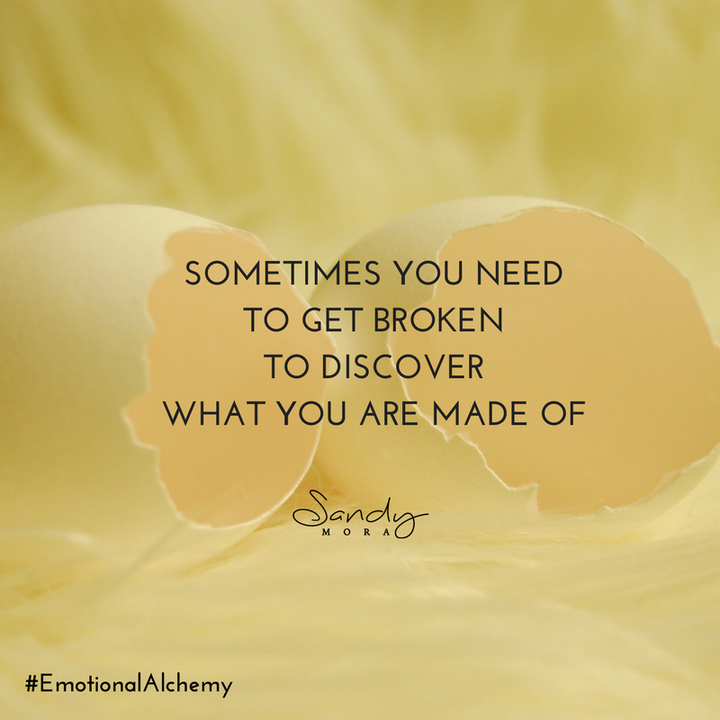 How many times have you heard the phrases: "Everything happens for a reason", "Everything is perfect and has a purpose in your life plan", "Only God knows his mysterious ways", "God gives the most difficult battles to his Best warriors "... Etc.? Doesn't it feel like a kick in the butt when they tell you that in the middle of your crisis? To me, it does. "How you dare come and tell me that this tremendous pain has a justification and is part of a plan?!!", "Please tell God to grab someone else as his punching bag!"
Reality is that not everything that happens to us has a logical reason or that our human understanding can justify. Shit happens, it's part of being alive on this earthly plane where circumstances flow out of our control. That's right, crisis and chaos are part of the whole. Destruction is part of creation, that is the way the universe works and it happens to all of us in one way or another.
Now, whatever you decide to feel, think, say and do in the wake of those events, is totally your decision and your responsibility. That is one thing you CAN control. It's called your "power zone."
Crisis have the characteristic of awakening the best or the worst in us, sometimes even both things arise at the same time ... You can take adversity as an opportunity to observe yourself, to allow yourself to feel, to become aware of your Power zone and how you use it for or against you. You can leverage it as a learning tool to learn something about yourself, to discover your strengths, your capabilities, your resiliency. If you do so, then you will have found something good in the bad situation, you will have grown a little as a person, you will have done "Emotional Alchemy" (turning crisis into personal growth gold), which can only arise from the heart, when you accept what is, thank the lesson and believe that something good will come from it sooner or later.
Only then, after a while maybe, you will understand that everything that happens has the potential of making you a better human being, and you will discover what you are really made of.
Related
Popular in the Community