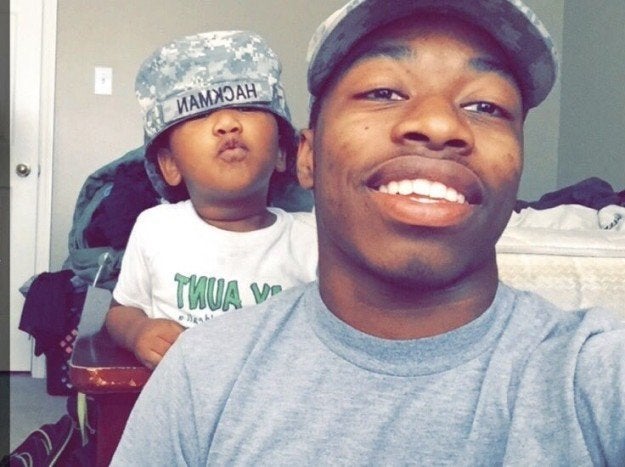 One son is keeping it real.
Koran Hackman, a 21-year-old civil affairs specialist in the U.S. Army, was on Facebook when he noticed a post by his mom that made him arch a brow. He felt what she wrote was a straight up lie and decided to call her out online — and what he said is hilarious.
The post in question features two adorable photos of Hackman's 3-year-old nephew, Chance.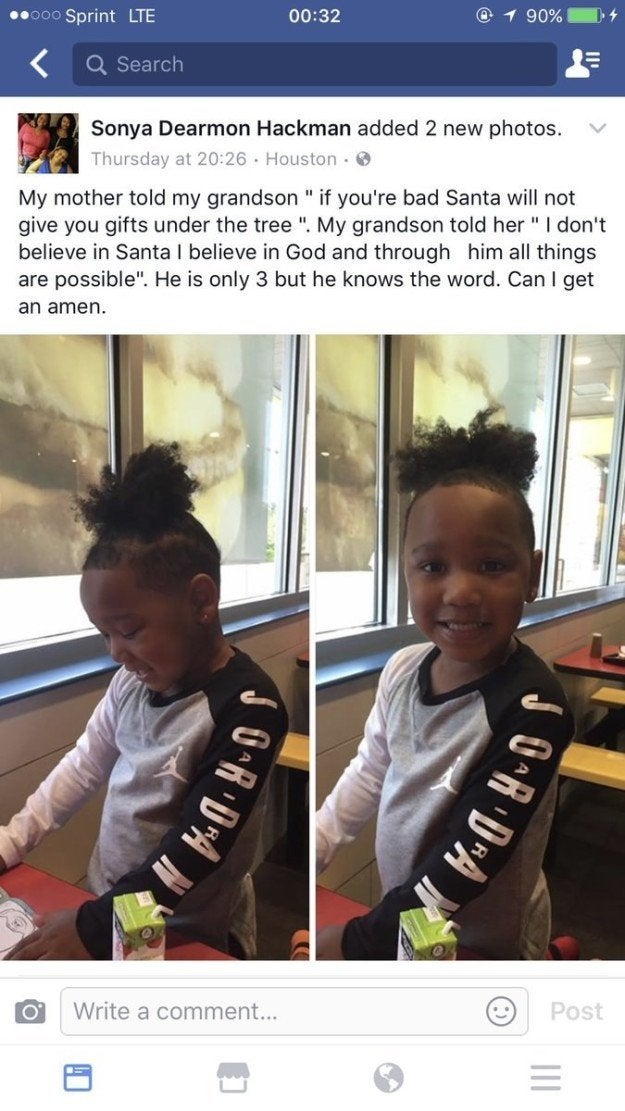 In the caption for the photos, Hackman's mom, Sonya, claims that the wise-beyond-his-years, Chance, just happened to say: "Through [God], all things are possible."
Hackman took one look at the quote and immediately called B.S. He posted his response on Twitter: 
"My nephew speaks in Power Ranger quotes, he ain't say none of this," he wrote.
"I used to watch 'Power Rangers' growing up, so I watch it with Chance often and it's all he talks about," Hackman told The Huffington Post. "He wouldn't take a break from his busy day of being a toddler to say something like that."
Hackman also notes that Sonya, who he describes as "hardworking" and "super funny," is a very proud grandma.
"He's her first grandchild, so you know how that goes," he said.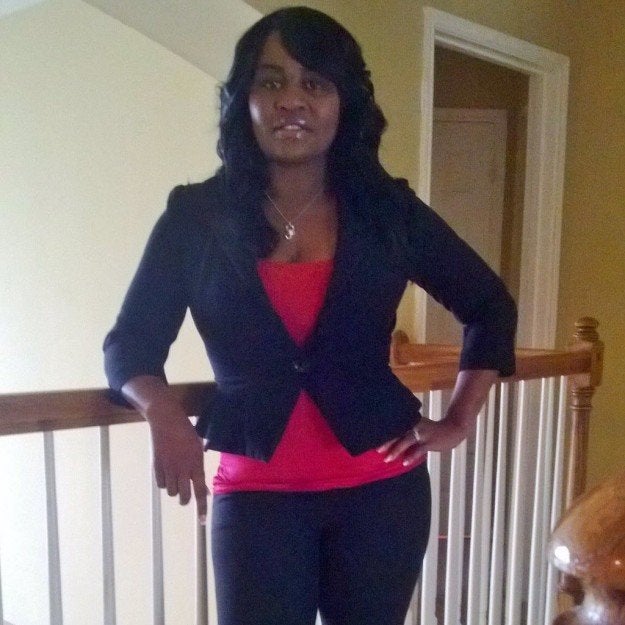 After Hackman posted what he considered at the time to be a "throwaway tweet," he went to bed. When he woke up the next morning, he was stunned to discover it had gone viral.
In fact, since it was posted on Dec. 10, it has gotten over 279,000 likes and 133,000 retweets.
"I think we all have family members who do things like this," he told HuffPost. "It's relatable for so many people."
And Twitter agreed with that sentiment:
 But most just really loved the joke:
The response was so strong that Hackman wished someone would post it to Facebook, so his mom could see:
And someone was up for the task:
Eventually the joke got back to Sonya:
And she deleted the post:
Hackman gave his mom a call not long after she found out. He told HuffPost Sonya deleted her original post because of the overwhelming response she was getting from people she didn't know. But, all in all, Sonya found the entire thing hilarious.
"I'm always joking with our family, roasting the people I love and she knows that," said Hackman.
After all was said and done, Hackman went back on Twitter to declare his love for his mom and her excellent sense of humor:
"I have the best, funniest mother of all time," he wrote online. "Wouldn't trade her for the world."
Calling all HuffPost superfans!
Sign up for membership to become a founding member and help shape HuffPost's next chapter
BEFORE YOU GO
PHOTO GALLERY
Mom Draws Spot-On Parenting Comics