The world's largest cave, the mammoth Hang Son Doong in Vietnam, is a relative babe-in-arms when it comes to natural history: The cavern was first discovered in 1991, then lost, then found again before it was first explored in 2009. But less than a decade later, environmentalists are scrambling to save the site from thousands of tourists and a development company set on thrusting a cable car into its depths.
Located in Phong Nha-Ke Bang national park, a UNESCO World Heritage Site, Son Doong stretches more than 5.5 miles underground, reaches heights of 650 feet and is home to its own jungle, ecosystem and river. Just one tour company has a concession to venture into the cave, and only a few hundred people are allowed inside the fragile environment every year. But that could soon change.
HuffPost RYOT spoke with local activists, cavers and the spelunkers who first explored Son Doong about the local government's secretive plans that may allow developers to build a massive cable car project that'd bring more than 1,000 people to the cave each day.
Such threats are not new.
In 2014, a group of local activists helped stave off a proposal to build a $212 million, 6.5 mile-long cable car throughout Phong Nha-Ke Bang park that would traverse parts of Son Doong. The announcement drew widespread condemnation despite assurances from the cable car company, Sun Group, that it would be an environmentally friendly way to view the park that'd bring "thousands of jobs for the poor local people."
Any plans at Son Doong would likely echo another project, completed by another company last year, at the country's Mount Fansipan, one of the tallest peaks in the region. The site is now home to a cable car that cut a journey that used to take three days on foot down to 20 minutes. The system can now bring 2,000 people to the summit every hour, and, like the country's iconic Ha Long Bay, has become a hive of tourist activity.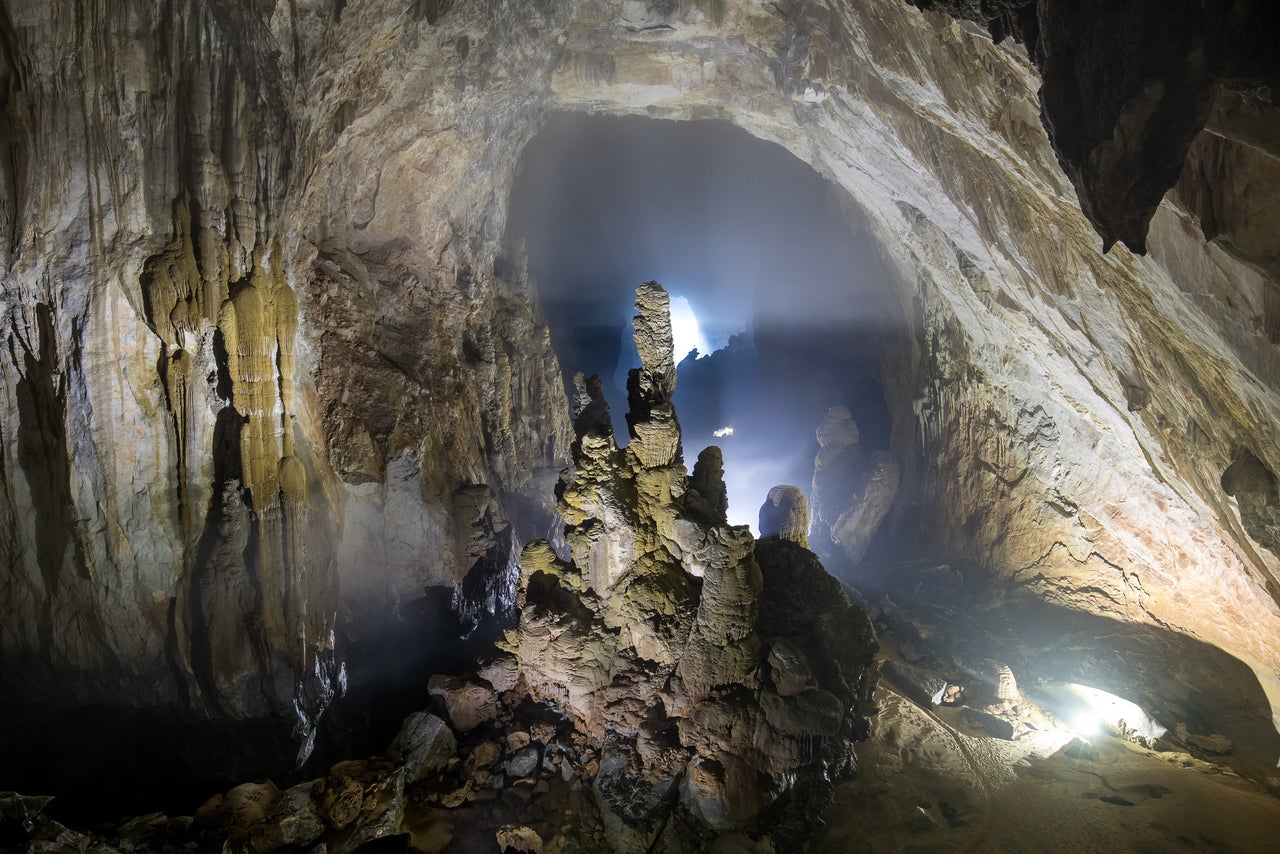 Environmentalists fear that if the Son Doong project were to go forward, it would bring hordes of tourists to a pristine ecosystem protected by its relative unreachability.
A Facebook group operating under the name Save Son Doong has called on the Vietnamese government to again reject the proposal, saying the "project must be stopped before it has a huge and damaging impact on the Son Doong cave and the ecosystem of the entire Phong Nha-Ke Bang national park," a Change.org petition organized by the group says.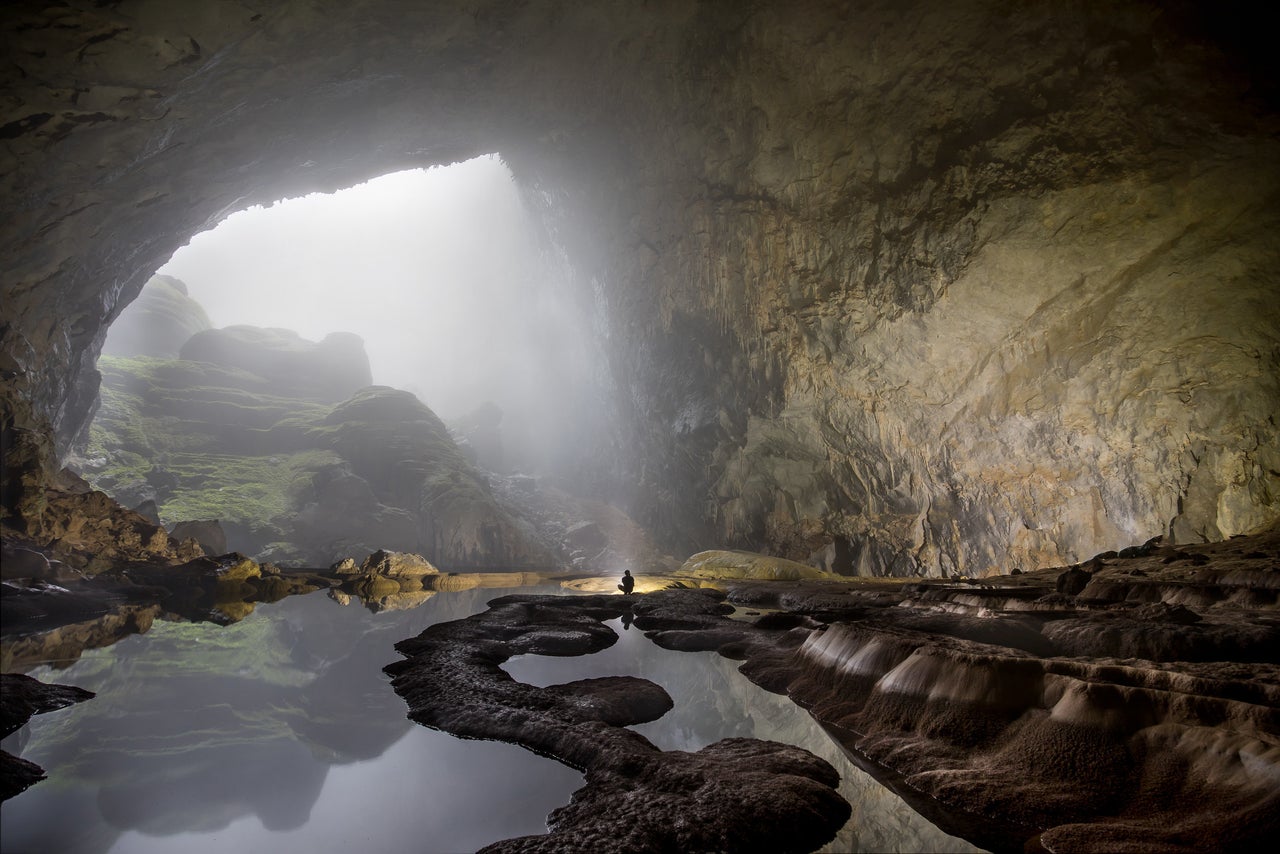 "Caves are fragile environments. They don't regenerate very quickly, and once they're broken, they're broken," Deb Limbert, a team leader for the group, told HuffPost RYOT.
In March, HuffPost RYOT filmed a representative of the cable car company traveling to the cave with Phong Nha-Ke Bang park employees.
Take a look at more photos of Son Doong cave below.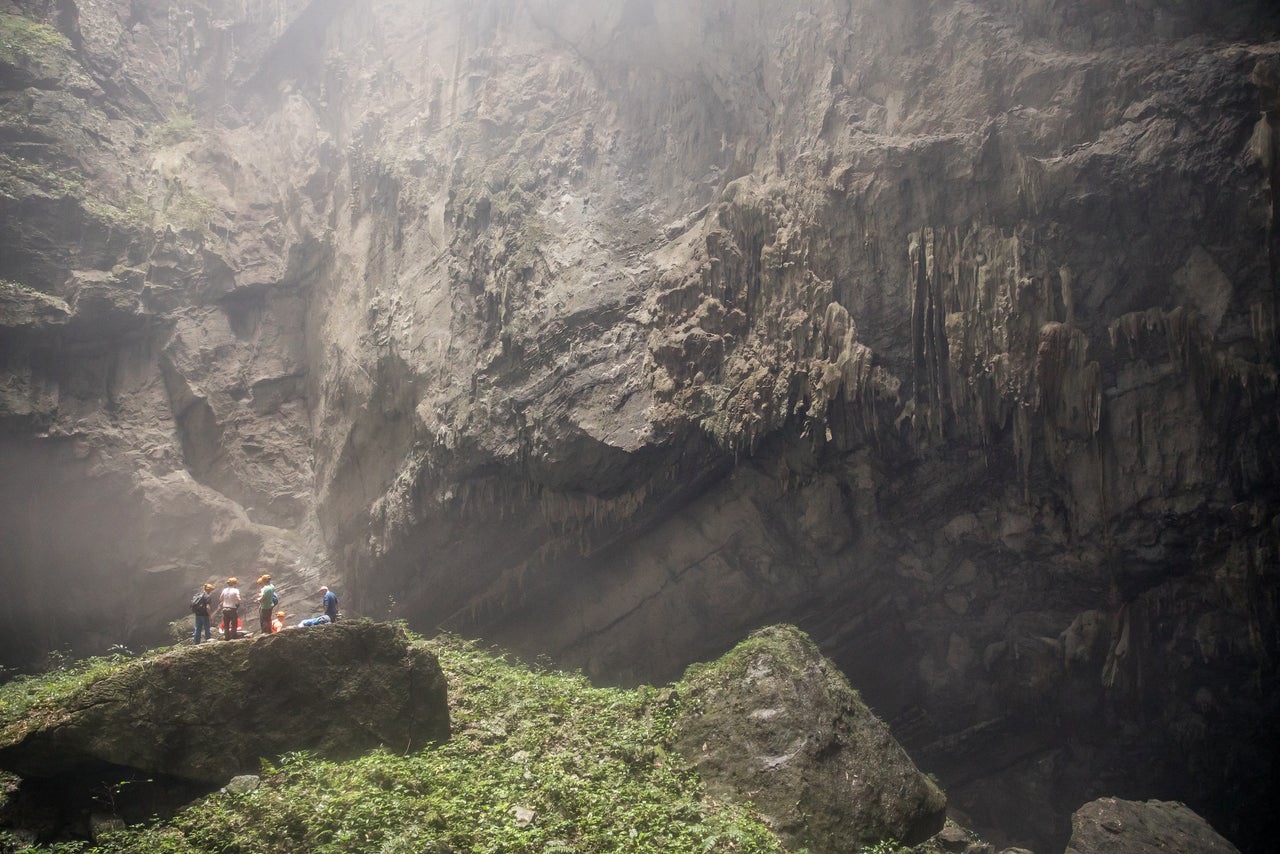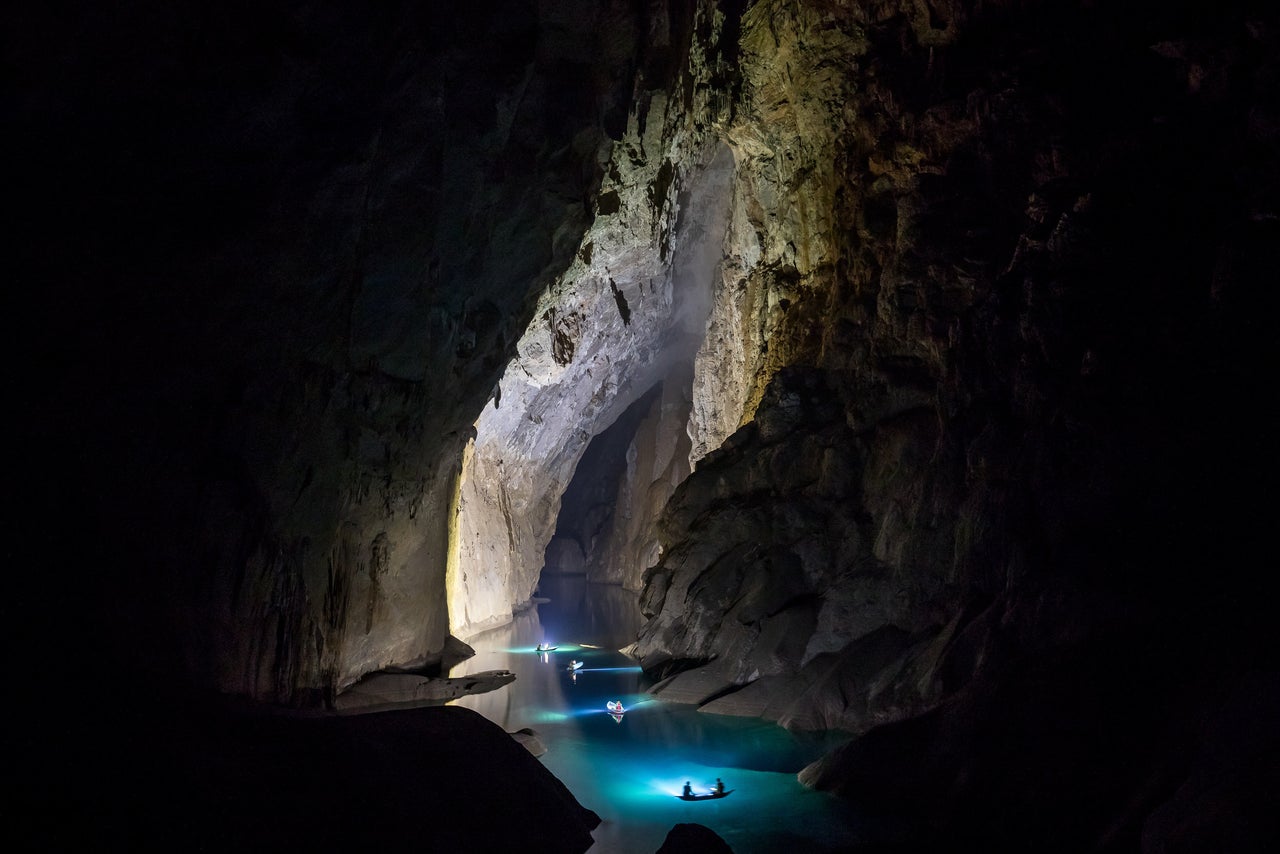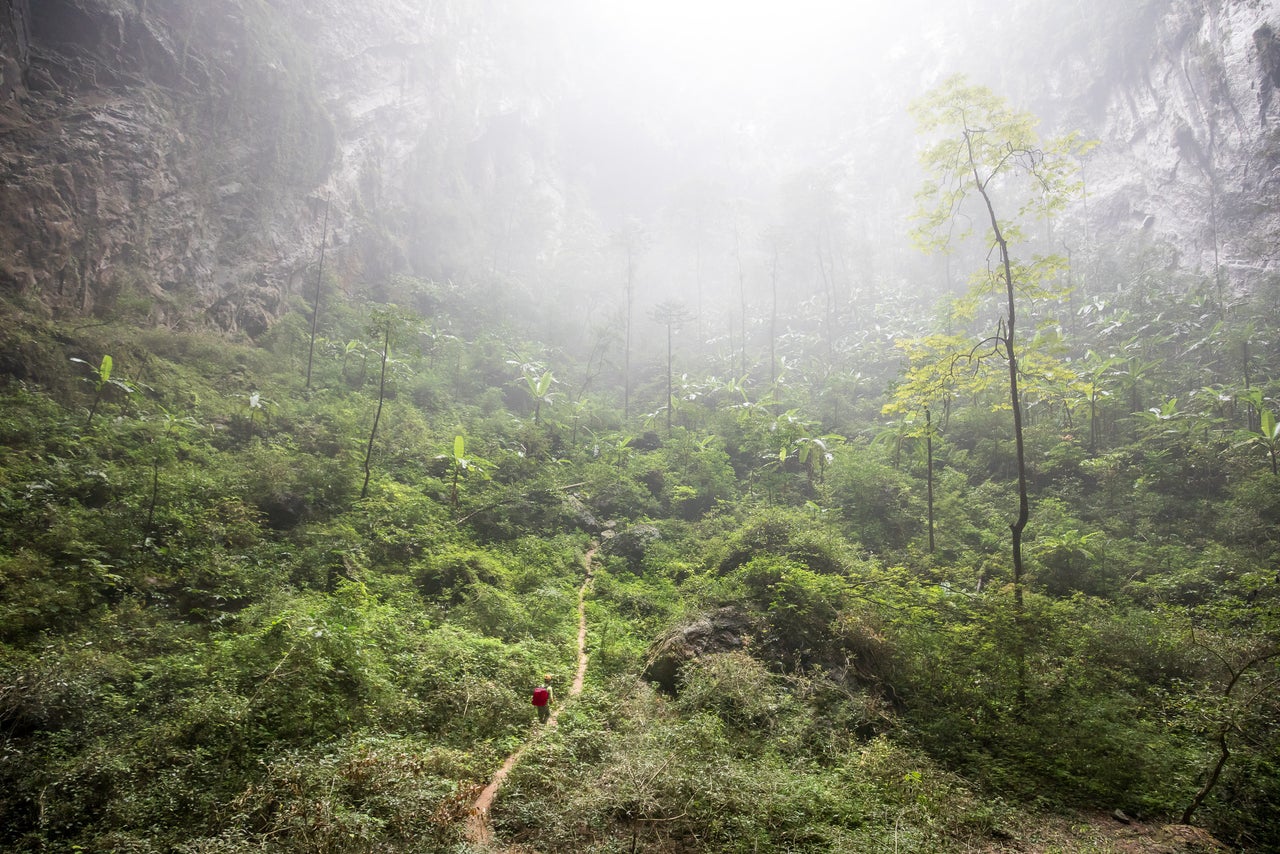 CORRECTION: An earlier version of this article included two pictures of Hang En cave instead of Son Doong.
Before You Go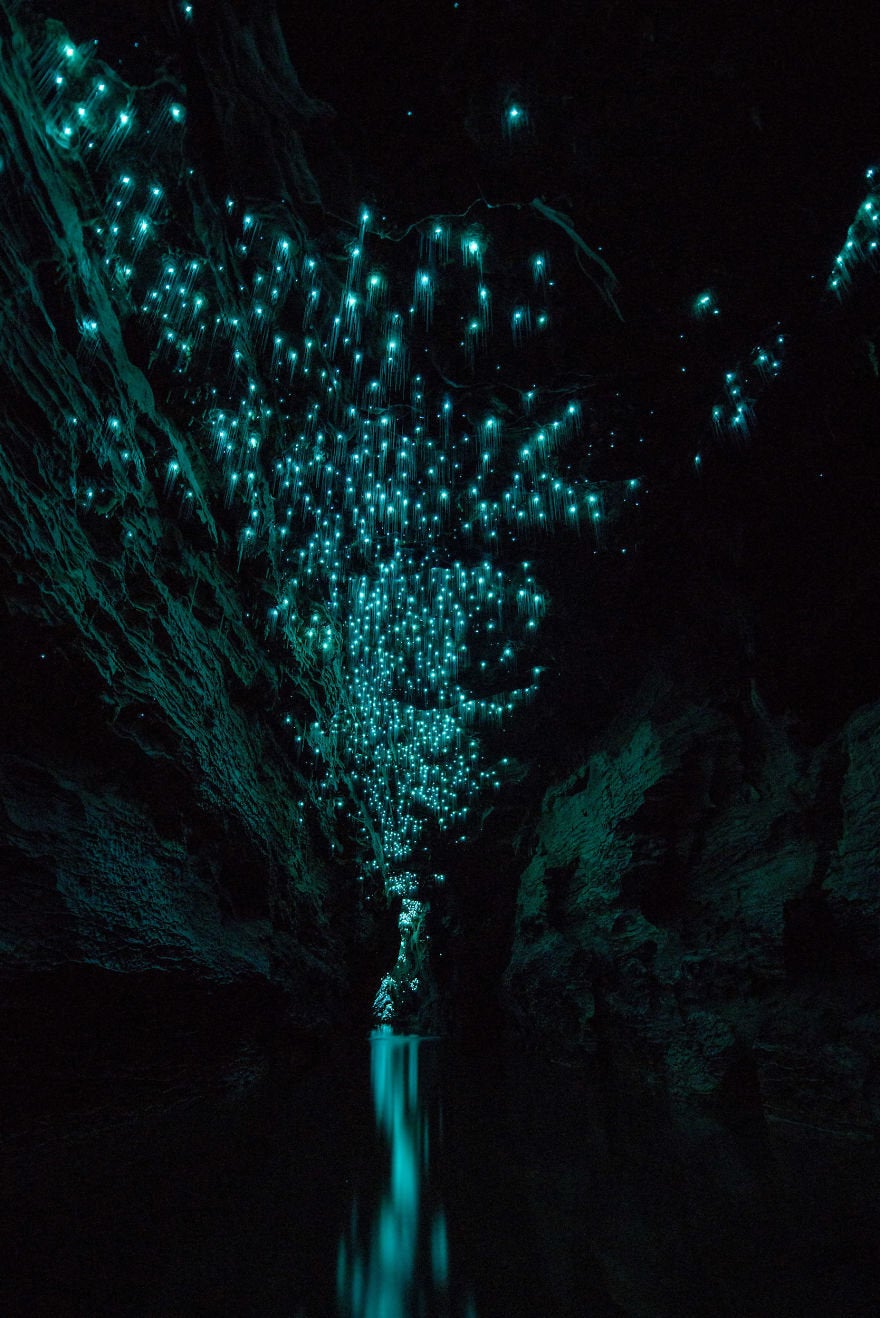 New Zealand's Glow Worm Caves
Popular in the Community