The son of a man who confronted a gunman at a Kroger grocery store in Louisville, Kentucky, said the assailant told his father that "whites don't shoot whites."
Two people were killed Wednesday afternoon after 51-year-old Gregory Alan Bush allegedly opened fire in the supermarket. Jeffersontown Police Chief Sam Rogers said at a news conference that Bush fired multiple shots at a man inside the store, then walked out and fired more shots at a woman. The victims were later identified as 69-year-old Maurice Stallard and 67-year-old Vickie Jones. Both victims, who are black, died at the scene.
Steve Zinninger told the station on Wednesday that his father was waiting outside of the supermarket when he heard shots. The shooter then walked towards Zinninger's father in the parking lot. His father drew his own gun and confronted Bush.
″[Bush] said 'Please don't shoot, and I won't shoot you. Whites don't kill whites,'" Zinninger said.
"He said what?" an audibly surprised reporter could be heard asking.
"He said 'whites don't kill whites,'" Zinninger repeated. He could not be immediately reached for comment.
Police said an armed bystander confronted Bush and the two exchanged gunfire but both missed. It was not clear if Zinninger's father was the person who confronted the suspect. Bush fled in a vehicle but was later apprehended by police, authorities said in a statement released Thursday.
Bush has been charged with two counts of murder and 10 counts of felony wanton endangerment. He has a preliminary hearing on Nov. 5.
Zinninger said his father was "shaken, but all right."
Before You Go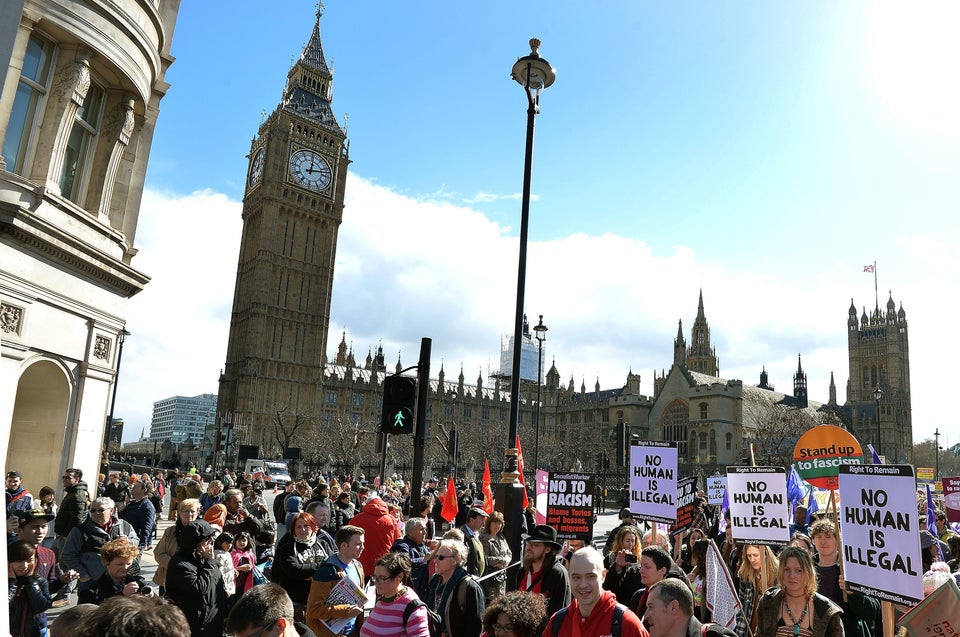 Anti-Racism Rally
Popular in the Community