Larry Benson spent some of his most beloved childhood memories in his family's 1953 Hudson Hornet. He dreamed that one day he would rekindle those memories and own one himself. Turns out, that day would not be as far in the future as he'd expected.
Larry's son, Aaron, has always been moved by all his father has done for him. To show his appreciation, he decided to scour the Internet in search of his dad's dream car. Last month, Aaron successfully tracked one down and signed the paperwork that would make his father's dream a reality. Aaron brought the car home and documented the surprise in the video above.
"Growing up, he was always such a great dad to me and always believed in everything that I did. I just felt there was no better way to repay him than to give him something that he's been wanting for such a long time," Aaron said in his video.
Aaron tricked his father into thinking he was going to do an interview with a car website, when instead, Aaron and his friend were filming his father's reaction and the moments leading up to the surprise.
The dad's shock at the 2:57 mark when he first lays eyes on the car, leaves us no doubt that he's impressed by the gift.
And when an emotional Larry reads Aaron's note that comes with the car, it's clear that Larry isn't the only one who's found happiness through the gift.
"A dream come true for you and I, both," the note reads, "I hope you enjoy this for many years to come, you have earned it."
Before You Go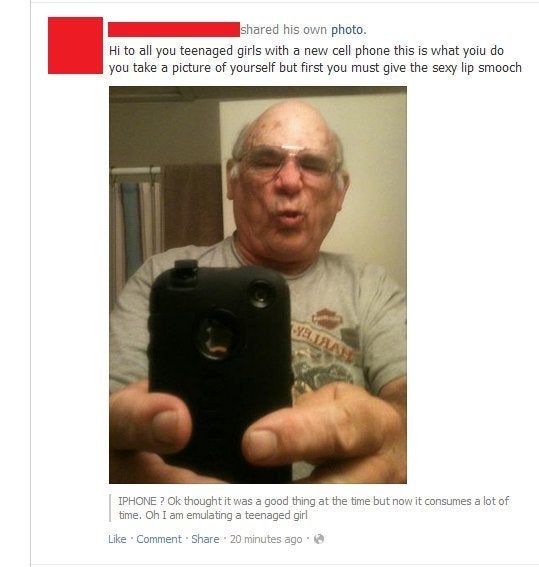 Embarrassing Parents On Facebook
Popular in the Community