One son found the most adventurous way to thank his mom for taking care of his dad after he had a stroke, and it's no typical token of appreciation.
Barton Brooks is currently on a trip throughout Europe with his partner, Gregg Goodbrod, and his mom, Carla Brooks. After Carla's husband had a stroke, she cared for him for more than 20 years. Her husband died last year, and Barton wrote on their trip blog that "she's been completely lost as to who she is without him ... and she just can't seem to find her old adventurous self." That's why Barton decided to take her on 20 traveling adventures for her 20 years of help.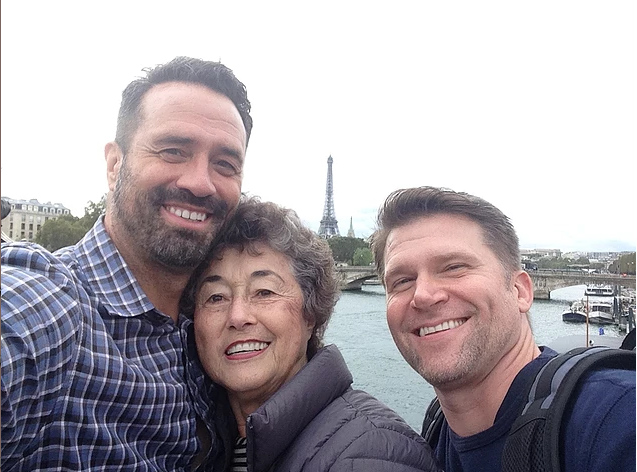 Their journey began in Paris, and the trio have since been to Switzerland, Prague, London, Budapest and more. Barton told The Huffington Post that his mom was initially apprehensive when she found out she would be gone for months, but was excited to travel with him and his partner.
"I could tell that the adventurous side of her was itching to go, but the nervous part of her was fighting back a bit," he said. "But, in true mom fashion, the adventure side always wins."
Carla, who will turn 78 on January 2, loved going to Disneyland Paris and visiting Wales. Strasbourg in France also "made all her dreams come true." Gregg enjoyed the "stunning city of Prague," but said his favorite destination so far was the Alsace region. As for Barton, he said Budapest was especially enjoyable for him because of one specific moment with his mom.
"My mom has always loved to swim, but she gets cold so easily she rarely does anymore," he said. "So to see her in a swim cap, swimming around the thermal baths at Gellert Baths in Budapest ― well, it made my heart happy."
Watch a video from part of the trio's trip below.
Gregg, who is responsible for creating the blog for the trip (The Little Girl From Kamas) as well as taking many of the photos and videos, described the trip as "an amazing journey" for the trio. He told HuffPost he has especially enjoyed spreading holiday cheer with Carla.
"Carla and I bonded through our love of Christmas and caroling years ago, and now have sung together every Christmas for six years," he said. "This one has been no different. Only this year, we have been able to carol in Christmas markets throughout Europe! We even found a piano and sang in the Prague train station."
The trip is especially sentimental for Gregg, who lost his mother 20 years ago. During their trip, he's been honoring her by lighting candles in cathedrals and churches across Europe. He's also kept up with some of her traditions on the trip like making Christmas ornaments and sending them to family in the United States. Gregg told HuffPost sometimes the trip hasn't been easy, but he's happy to be able to go on the adventure with Carla and Barton. He's especially glad Barton is seizing this opportunity with his mother.
"Having lost my own mother 20 years ago, it's wonderful to see that he doesn't take this opportunity for granted," he said. "It's a chance that many people don't have with their parents, and I'm so glad that he took it."
Barton is ecstatic he's getting to travel with his mom, too.
"What an enormous gift this has been ― to hold her hand, steady her as she walks on cobblestones, watch her face light up when she sees something she's seen in a book, and the joy of the simple things," he said. "Being able to make her toast in the morning, smile at all her little quirks that annoyed me to no end growing up, but now I see as the sweetest things ever."
He told HuffPost he's not taking a single moment for granted.
"It may be so stupid, but as we're seeing all this stuff, just being able to keep my mom's arthritis pills in my bag and give them to her when her joints ache, take her in for hot chocolate when she's cold, or just those simple things, that's been my greatest joy."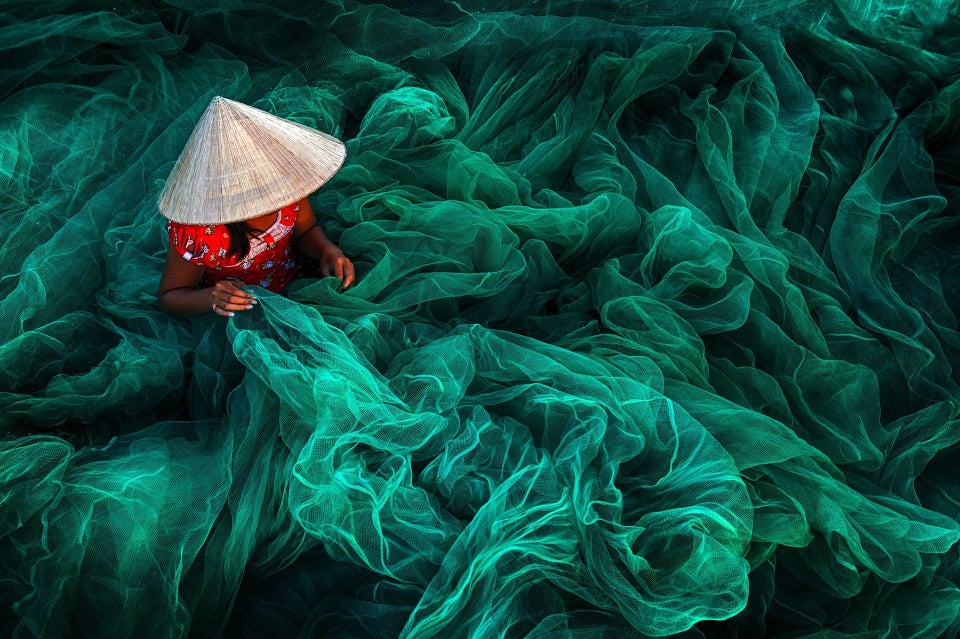 13 Award-Winning Photos That Will Inspire You To Travel The World