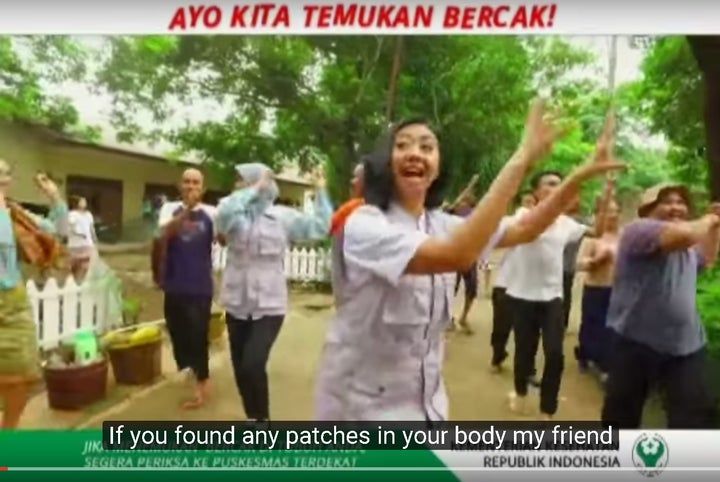 In 1991, WHO set a numerical target to accelerate the effort to eliminate leprosy. Elimination was defined as less than one case per ten thousand population in one country. However, in 1999, over ten countries had not yet reached this goal. Even with the free distribution of multidrug therapy (MDT), it did not seem possible to achieve it by the year 2000. It was then that the Global Alliance for the Elimination of Leprosy was formed to cooperate in achieving this target, bringing together WHO, International Federation of Anti-Leprosy Associations (ILEP), and governments of endemic countries.
In 2001, the first meeting of the Global Alliance for Elimination of Leprosy (GAEL) was held in Delhi, India. It became apparent, however, there were different views among stakeholders regarding what needed to be accomplished.
As a way of breaking through this stalemate, the Regional Office for the Americas of the WHO proposed that I serve as WHO Special Ambassador to the Global Alliance for Elimination of Leprosy, and this was officially approved. In my role as special ambassador, I worked to secure a firm commitment from the political leaders of endemic countries and bring together various stakeholders. As I saw it, these were major responsibilities that entailed both leadership and mediation.
The Global Alliance met for the last time in 2003, and after that, WHO appointed me as WHO Goodwill Ambassador for Leprosy Elimination.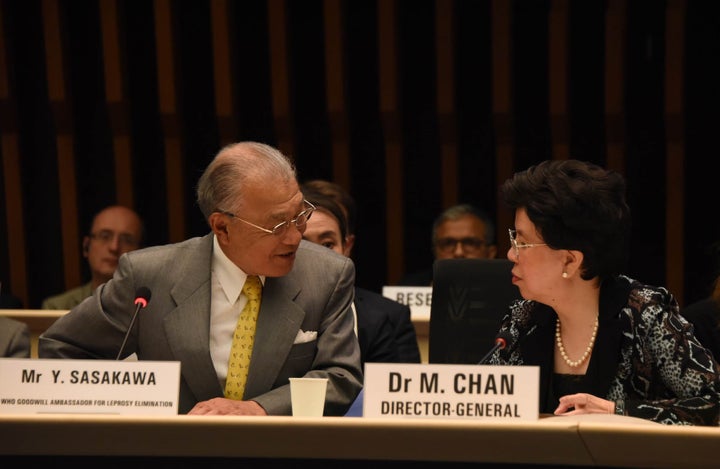 As WHO Goodwill Ambassador for Leprosy Elimination, I have focused on three main tasks that I find make a difference.
First, I meet and talk directly with the political leaders of endemic countries. I am sometimes surprised to meet leaders and even public health officials who are not aware that leprosy exists in their country or know very little about it. Or if they are aware of it, they have never visited patients and witnessed the situation with their own eyes.
For example, during a visit to an endemic country in Africa, the president there told me that although he had seen many people affected by leprosy when he was young, the disease no longer existed in his country. In fact, a leprosarium was located only 45 minutes from his official residence by car. In such cases, I sometimes invite local leaders to visit a leprosarium or colony with me, update them on the real conditions, and encourage them to take a more active role in the campaign against leprosy in their country.
Second, I focus on promoting correct knowledge and understanding of leprosy through the media, including the press, radio, and television. Even now, large reputable media sources sometimes report misinformation, and in doing so, foster misunderstanding and discrimination. When it comes to discrimination against leprosy, the media bears a major responsibility.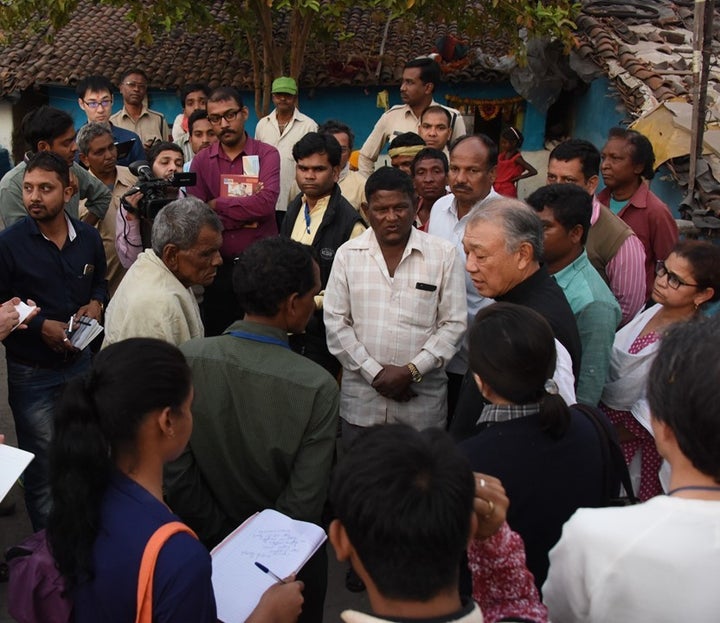 Moreover, in regions that have a low literacy rate or where multiple languages are spoken, information tends not to circulate so easily. We support the performance of comical skits on the street as well as music and songs that draw on local popular culture as a means of reaching out to the community. This is a way of conveying to as many people as possible the message that leprosy is curable, treatment is free, and discrimination has no place.
*When you watch the movie below, choose the subtitle language out of Japanese, English, or Indonesian by clicking "settings" at the lower right.
My third focus is strengthening partnerships. As Goodwill Ambassador, I bring together governments, medical professionals, NGOs, health workers, organizations of people affected by leprosy and other stakeholders. This also involves activities at the grassroots level, encouraging and motivating those who work on site as well as patients and their families, and making sure that their voices reach political leaders and the government.
All of the tasks that come with being Goodwill Ambassador require collaboration. Given the unstable political situation in some countries, it is not always possible to produce results in the short term. What's important is to keep going forwa\\\rd, without stopping even for a moment.
Calling all HuffPost superfans!
Sign up for membership to become a founding member and help shape HuffPost's next chapter