Eight-year-old Jared was born with cerebral palsy, hydrocephalus, epilepsy, and several other debilitating medical conditions as a result of a stroke he suffered in utero. His parents told The Huffington Post that although Jared can't stand, walk, talk or see, he is a "real superstar" and represents "the true definition of courage."
In fact, Jared inspires his dad Jayce Correia so much that he wrote a song for him. A video of Jayce performing the song for his son reached over half a million views on Facebook on Monday. With lyrics like, "I couldn't be prouder, what you must go through every hour," "I mean next to you I feel like a coward," and "chin up, show 'em that smile," the proud dad's song is an ode to Jared's strength and his family's love and support.
An avid songwriter, Jayce told The Huffington Post that he wrote Jared's song one morning while they were waiting for the school bus. While Jared sat in his wheelchair, the dad turned on a track, "picked up a pen and wrote from my heart," he recalled.
Jayce said Jared absolutely "loved his song" the minute he first heard it. "He was a little tired that morning, but as soon as the music came on, and I started singing to him, he perked right up," the dad said, adding, "He might not be able to see, or comprehend much, but boy can he hear and feel a rhythm!"
Clearly, Jared wasn't the only one who loved the song. Since the Facebook video went viral, Jayce and Jared's mom Shirley Ferreira have received countless emails and comments from people around the world, many of whom shared photos of their own children with special needs.
Dad adds, "Anyone who is part of a special needs family knows the struggles and the blessings that come with it. I know as a parent the frustrations that come with it. I want people to know that they are not alone. That those feelings of frustration are normal. We are only human. Life is not about how hard you can hit, it's about how hard you can be hit and keep on going!! Sometimes when things get too heavy, just let the beat carry us."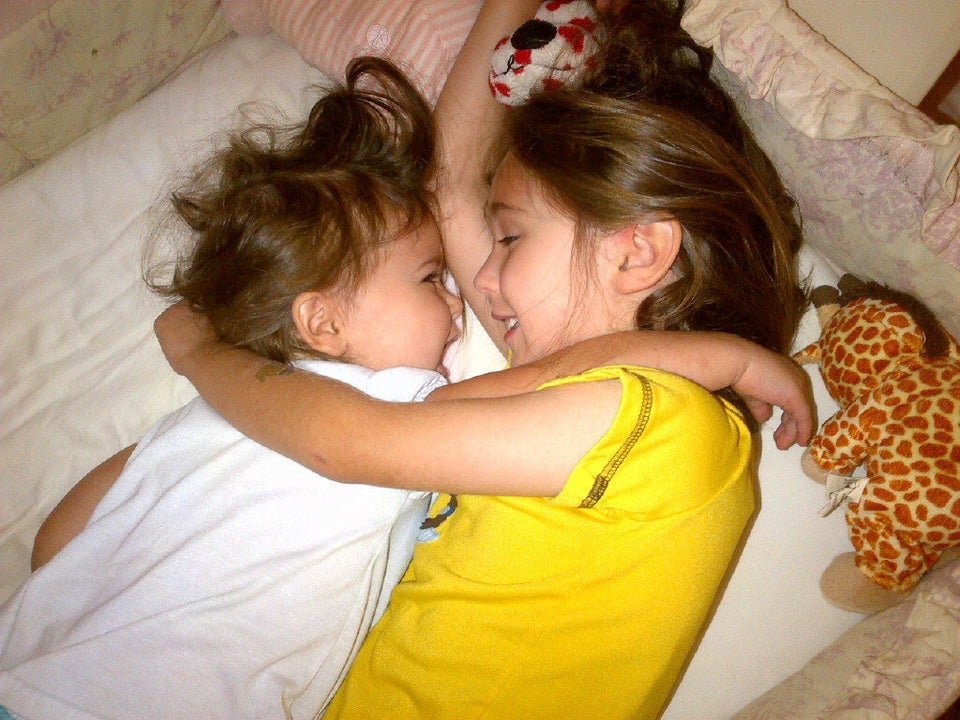 Love In One Photo