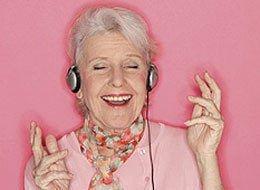 Give it up to your teasing babe. Lead me astray. Never knew that love could ever feel this way - Simon Fagan (Never Really Cried)
scroll down to hear the song
Some estimates suggest that there are more than a million songs uploaded to the Internet each year by independent artists who all struggle for mainstream awareness and attention. Much of it isn't good music. Other songs are just amazing but not recorded or produced professionally enough to be competitive with what others are doing.
Due to my work in the digital music space I am continuously exposed to new music and I'm always surprised by how many gems I come across that should be shared with the world. So, I've decided to post and review a song per week. I'm only going to post songs I really like so you readers will have to decide if you want to follow these reviews based on whether or not you share my taste.
On the 22nd of April I posted a review of Rob Thomas' new single called Her Diamonds but that's hardly an obscure track. It's likely to rocket to number 1 on the charts. What you'll see and hear here are songs that are hidden treasures. They won't be songs I own any rights in nor will I necessarily personally have met any of the artists. It will just be music I personally find very compelling.
I'm starting with a song called Never Really Cried by Simon Fagen. First a bit of background on the artist. According to his bio he's a classically trained composer and trumpet player who has gotten some traction as an opening act for both Lionel Richie and Smokey Robinson.
I liked this song immediately. It starts off subtle. Cool piano and a bit of acoustic guitar and you get the feeling the compelling melody will slowly build throughout the song. But then, it leads into an explosive first chorus that sets the tone for the rest of the piece. The horn section pulls this song forward. By the time you're into the second verse you're hooked.
Simon's vocal performance is both soulful and earnest. The first time heard it I was in the office with headphones on and immediately wished I were at home alone so I could get more physically into it without embarrassing myself. I love it when I hear something this compelling and recognize it on a first listen.
If the song has a fault it's the repetitiveness of the title line "never really cried for you". It seems like he could have added another line or two with a proper rhyme that would have made it seem a bit less tired by the time you get to the end of the song. It's not enough to turn me off, however.
The middle eight has got a nice guitar solo that doesn't overdo it and again it's the horn section that takes over and brings you through the ending which resolves into a reduced and thinned out conclusion as opposed to fading out on the chorus. That would have been too obvious.
Feel free to leave comments in the comments module for the artist or waaaay below the song player in the usual comments place here on HuffPo for me. Enjoy!
Calling all HuffPost superfans!
Sign up for membership to become a founding member and help shape HuffPost's next chapter