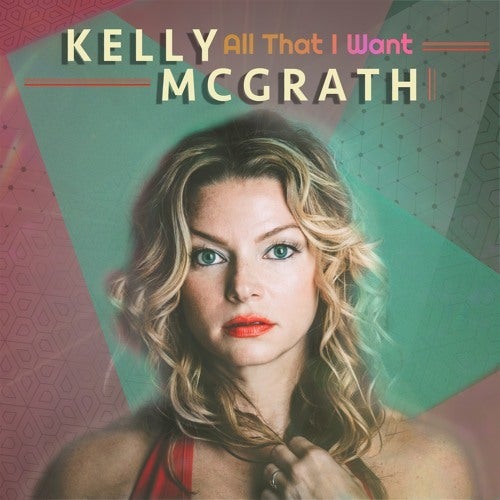 Today, June 30, marks the release of "All That I Want," a new song by Kelly McGrath. According to McGrath, "All That I Want" is about moving on after breaking up with someone you're still in love with. The video for "All That I Want" will be released in July. And it should be a great video because it's directed Traci Goudie, the award-winning director.
Stylistically, Kelly McGrath's music is probably best described as country pop. Essentially, country pop fuses the Nashville sound with stylistic and sonic elements from pop and rock. Country pop achieved popularity during the 1970s, even though, initially, many country singer/songwriters belittled it. Now, however, country pop is more popular than ever, boasting stars like Shania Twain, Taylor Swift, Darius Rucker and Carrie Underwood.
And you should add Kelly McGrath to that list because Kelly McGrath has it going on! I predict she will be the next big star.
Kelly's voice reminds me of both Taylor Swift and Shania Twain, but her vocal chops carry more projection than Swift and are silkier than Twain's. Her phrasing is excellent, never forced. In other words, she doesn't overcompensate. And she has a feel for the music; she integrates the proliferation of musical information and intuitively understands what works and what doesn't.
"All That I Want" starts off with a light layering of drums, guitars and keyboards. The groove is simple but strong and the melody flows like honey, riding on the guitars. When Kelly's vocals join in, you just know you're going to like this song. Her voice is strong, dulcet and emanates a plaintive emotion. The tiniest hint of country lilt seeps through her voice, but her voice is strong enough that the tantalizing wisps of country merge with the pop delivery to really make the song infectious.
The lyrics relate what she is feeling, while simultaneously maintaining an upbeat feel. And the hook in the chorus demands that you sing along: "Now that you're gone, you're all that I want." The staccato-like delivery of the chorus drives home the passion of her words.
The arrangement of the song is delightfully good: great guitar accents, wonderful keyboards and cymbals that sizzle in just the right places. The guitar solo is restrained, yet at the same time, the guitarist displays his virtuosity. And the production values are superb.
"All That I Want" is one of those songs that, when you hear it, you just know it's going to be a hit. It's about love, and it has an infectious melody, along with lyrics that convey feelings listeners can identify with. Most importantly, the song is sung by a singer with a gorgeous, memorable voice.
"All That I Want" is destined to be a hit. And Kelly McGrath is destined for super-stardom. Remember, you heard it here first.
Find out more about Kelly McGrath here.
Download "All That I Want" here.
Related
Popular in the Community