Having long solidified his place as one of America's most idiosyncratic filmmakers, Malick returns this weekend with "Song to Song," a movie that might only make sense to those familiar with his work. One does not casually dip into Terry Malick's philosophizing. Adjoining the puzzle pieces ― first joyful, then heartbreaking, ultimately meditative ― is simpler if you know something about where this director is going and where he has been. That said, "Song to Song" represents his best and most accessible work since 2011's "The Tree of Life," which earned three Oscar nominations.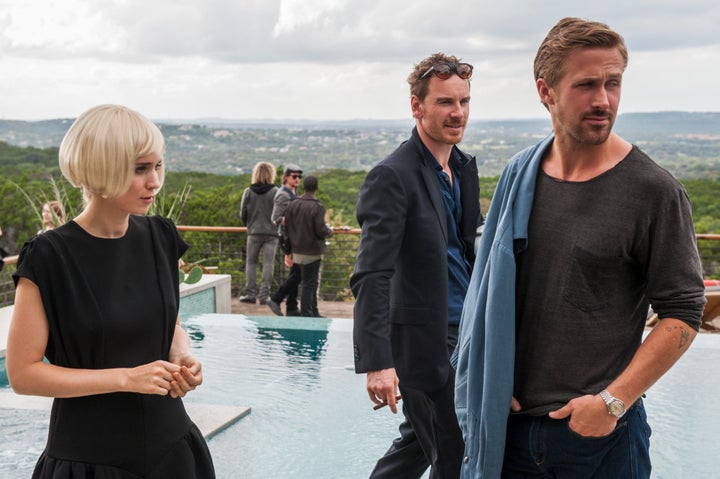 This is Malick's eighth feature in 44 years, a tenure that can be divided into BTOL (Before "The Tree of Life," which comprises "Badlands," "Days of Heaven," "The Thin Red Line" and "The New World") and ATOL (After "The Tree of Life," aka "To the Wonder," "Knight of Cups" and "Song to Song"). The latter crop eschew conventional plot for what feel like impressionistic diary entries, often revolving around ambling men (Ben Affleck's reticent environmental inspector in "Wonder," Christian Bale's hedonistic screenwriter in "Cups"). Time swirls, events mere fragments within it. With "Song to Song," the perspective is less masculine and more generous, a benefit to its characters' splintered biographies.
Malick has found an apt protagonist in Rooney Mara, who possesses an ethereal dexterity ripe for his films, where scripts are frequently tossed aside in favor of spontaneous emotions. Mara is the central figure of a love triangle involving two hopeful musicians (her Faye and Ryan Gosling's BV) and the wealthy producer (Michael Fassbender's Cook) who dangles potential record contracts as if they are catnip used to manipulate relationships. At 17, Faye became an administrative assistant as Cook's company. Now, they have a volatile, will-they-won't-they dynamic that leaves room for BV's charisma.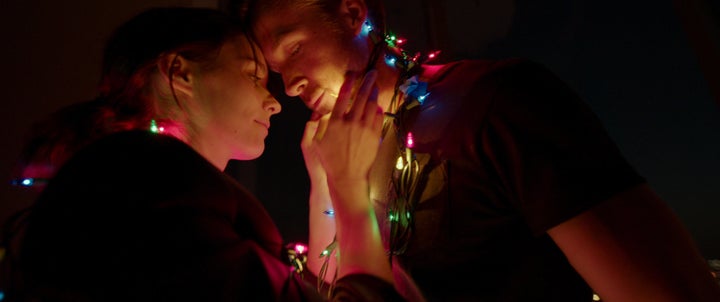 The rest of the plot ― spread across a lengthy 129 minutes ― can be outlined in a series of affairs, breakups and wistful ruminations via Malick's signature voice-over technique. BV takes up with a widow (Cate Blanchett); Cook entices a waitress (Natalie Portman, forlorn and effective) who says she can't find work as a kindergarten teacher; Faye finds herself drawn to a Frenchwoman ("Skyfall" actress Bérénice Marlohe). The action unfurls atop shots of luxe pool parties and the rowdy music-festival scene in Austin, Texas, which includes the likes of Iggy Pop and a sage Patti Smith.
Because "Song to Song" transpires in a metropolis with skyscrapers and parking lots, it can seem less consumed by nature than Malick's previous outings. "Days of Heaven," a love triangle boasting the most magnificent magic-hour hues ever committed to film, took place amid Malick's favorite setting: a wheat field. "The Thin Red Line" countered the tragedy of World War II by cutting to tranquil flora, the violence mostly unfolding off-screen. "The New World" was an ode to the jungles of the early Americas, and "The Tree of Life" connected a suburban family's turmoil to the universe's origins. "To the Wonder" featured outdoor trust falls.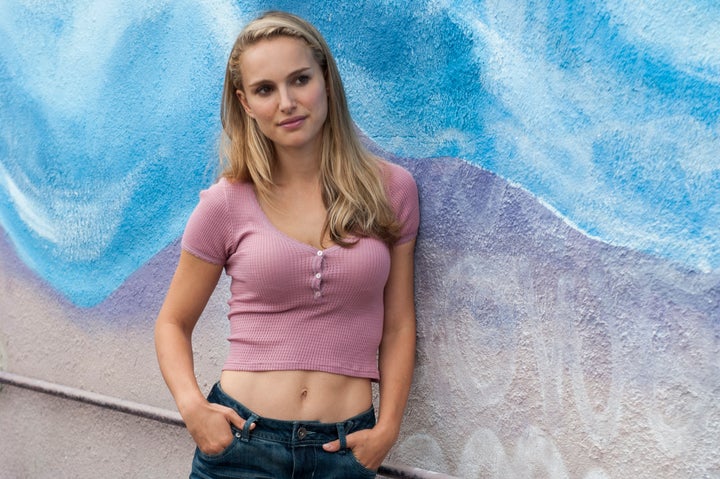 In "Song to Song," people don't stretch their arms toward the heavens or wade into boundless rivers every several minutes. Instead of nature reminding humans they are comparatively minute, humans seem to have overtaken nature, stomping all over it for rock 'n' roll mosh pits and posh swimming pools. They are left searching for a spiritual substitute, and that's no way to start a romance. When BV does crouch down in a wheat field of typical Malickian proportions, it reads as a juxtaposition to the expensive homes and cold asphalt he'd previously occupied. The plants consume his body, just as the melodrama of broken expectations and fractured relationships consume his mind. When a caterpillar becomes an object of flirtation between BV and Faye, it's as if they are clinging to another creature's life to build hope for their own. (It's also just damn cute to see Ryan Gosling and Rooney Mara play with a caterpillar.)
Various characters take turns with voice-overs, but the movie always returns to Faye, whose introspections serve as a spiritual guide. "Go slower, it's a love story," she tells BV toward the end, while he plays a soft melody on a piano. The film has moved slowly, yet there's been so much heartbreak, assigning Faye's words a certain irony. If only she'd said them at the beginning of this story. If only we knew the exact chronology of the affairs' implosions. It hardly matters, though: Faye was always narrating from a place of reflection, aware that she accelerated events to achieve a fleeting bliss. As she announced at the beginning, "I was desperate to feel something real. Nothing felt real. Every kiss felt like half of what it should be ― I was just reaching for air."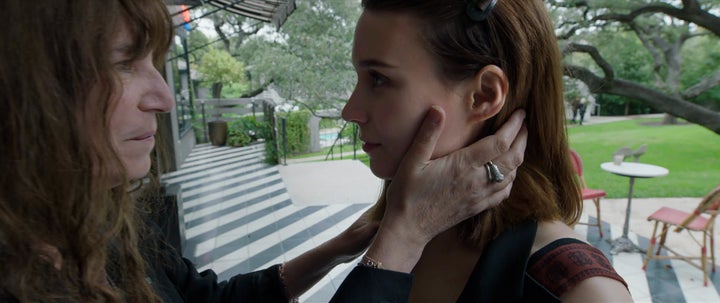 Where "To the Wonder" and "Knight of Cups" felt ungrounded and experimental, "Song to Song" is exuberant ― frustrating at times, sure, but exuberant as a paean to love, both lost and found. In replacing some of his oceanic wanderlust with assured narrative ideas, Malick has built a bridge between his filmmaking. He isn't pondering industrialization ("Days of Heaven") or the origin of species ("The Tree of Life"), not explicitly at least. He is meditating on the ephemeral interconnectedness of our lives, told in the fits and starts that dictate memories. Characters' relatives pop up, and as Cook, BV and Faye's entanglements disintegrate, their memories become more shard-like. It makes sense: In many predicaments, we can rarely be sure who caused the breakdown, or why. At any given moment, you might expect Gosling to strap on a ukulele and belt out "You Always Hurt the One You Love," like he did in the similarly themed "Blue Valentine."
Without wasting Emmanuel Lubezki's luscious cinematography, "Song to Song" semi-coheres into an evocative medley that lives up to every adjective Malick has ever received, and more. In the end, no one does it like him.
"Song to Song" is now playing in select theaters. It expands to additional cities throughout the next few weeks.
Before You Go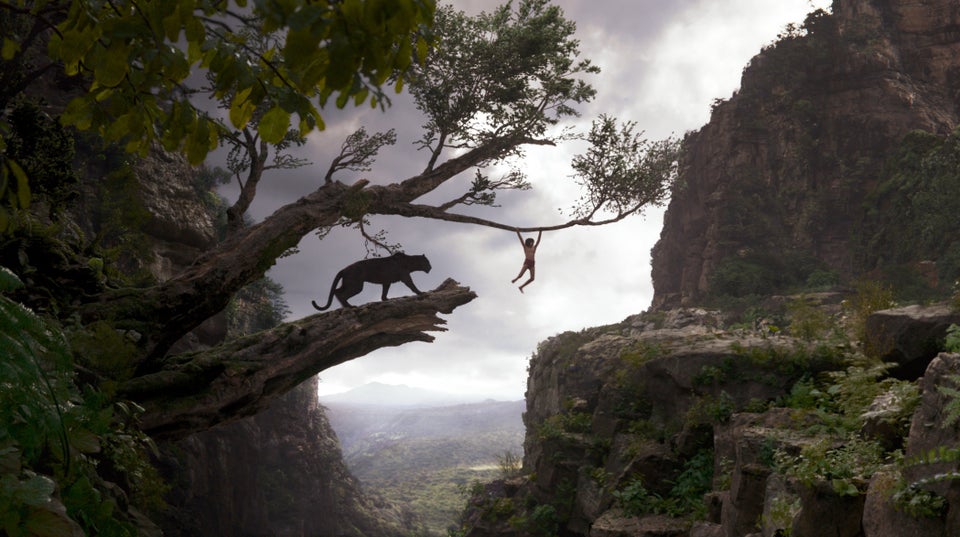 2016 Movies Available On Netflix
Popular in the Community