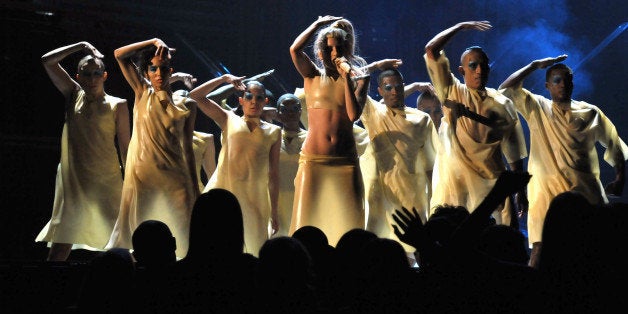 The glamour, glitz and live spectacle of the Grammy Awards have made the annual show mandatory viewing for many lesbian, gay, bisexual and transgender (LGBT) music fans.
Of course, the 2015 telecast will be no exception -- yet another reminder of the empowering, if subversive, nature of music. Indeed, our favorite singers, musicians and songs have often metaphorically stepped in when our words have failed us.
While we were gearing up for Grammys, we asked our readers to name the songs that shaped the way they felt about themselves as LGBT people. The responses we received on Facebook and Twitter are by no means a definitive list, but nonetheless reflect the community's overall diversity, with pop, country, rock and musical theater tunes.
Take a look at 27 songs that shaped the way we felt about ourselves as LGBT people:
Popular in the Community