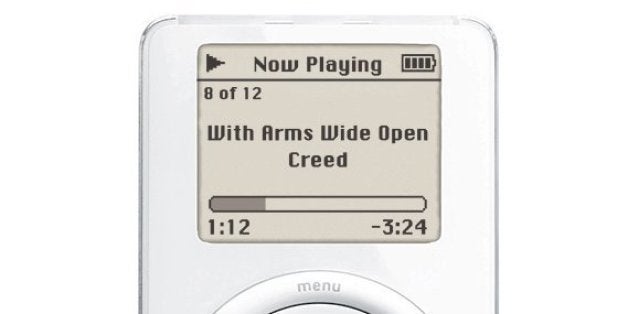 It was on Oct. 23, 2001 that the original iPod first hit the shelves. The product not only revolutionized the music industry and the way we consume music, but also heralded in a new era of consumer electronics. While the idea of buttons, a scroll wheel and mp3 players in general seems a bit archaic in light of today's products, the excitement of receiving that first iPod -- and all the subsequent journeys it took with us during the years that followed -- is something most will never forget. In honor of the iPod's 13th birthday, and the classic's silent discontinuation in September, here are 25 songs that we all had on our original iPods, whether we want to admit it or not.
Creed - "With Arms Wide Open"
A*Teens - "Dancing Queen"
Chumbawamba - "Tubthumping"
Destiny's Child - "Bootylicious"
Nelly Furtado - "I'm Like A Bird"
Jennifer Lopez - "I'm Real" ft. Ja Rule
Red Hot Chili Peppers - "Scar Tissue"
Five - "When The Lights Go Out"
Uncle Kracker - "Follow Me"
3 Doors Down - "Kryptonite"
Nelly - "Ride Wit Me" ft. City Spud
Jay Z - "Big Pimpin'" ft. UGK
Eiffel 65 - "Blue (Da Ba Dee)"
Backstreet Boys - "I Want It That Way"
Brian McKnight - "Back At One"
Eminem - "The Real Slim Shady"
Christina Aguilera - "Genie In A Bottle"
Eagle-Eye Cherry - "Save Tonight"
BONUS: DMX - "Party Up (Up In Here)"
(DMX maybe wasn't on everyone's playlist, but he probably should have been.)
What songs do you remember adding to your first iPod? Share in the comments and let's build this Spotify playlist together.
Support HuffPost
The Stakes Have Never Been Higher
Before You Go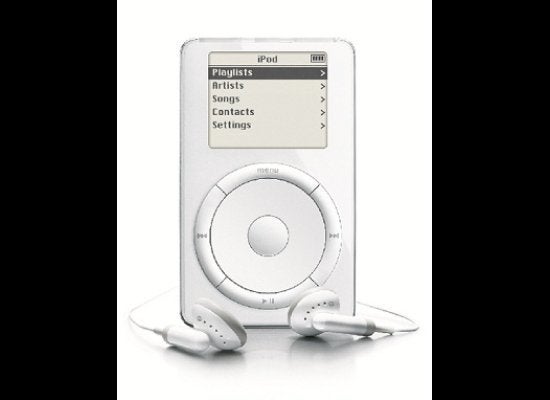 iPod Through The Years
Popular in the Community