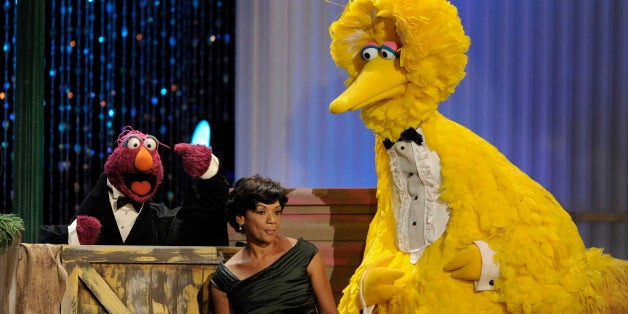 One of the friendly neighbors of "Sesame Street" is leaving town.
Sonia Manzano, who has portrayed the character Maria since 1971, is retiring. The actress made the announcement on Monday at the American Library Association's annual conference, held this year in San Francisco:
Having been on the show for so long, many viewers got to know her as children and then again, years later, when they had kids of their own who began watching the show.
Many took to social media to express their gratitude and heartbreak over the announcement:
Another called it the "end of an era," which prompted this response from Manzano:
Manzano first appeared on "Sesame Street" in 1971, and became a series regular in 1974. When Maria first moved into the "Sesame Street" neighborhood, Manzano portrayed her as a teenager.
According to the official bio on Sesame Street:
Viewers have watched Maria grow up. She was a first crush, a best friend, and a baby sitter, telling stories and making everyone laugh. She dated and then married Luis, and they later had a daughter, Gabi, who is now grown up. Maria and Luis own and run the Fix-It Shop, specializing in toaster repair.

Manzano has earned 15 Emmy Awards as part of the program's writing staff, and has been nominated twice as a performer.
In addition to acting, Manzano is the author of two children's books, and last year published the young adult novel "The Revolution of Evelyn Serrano." Her memoir, "Becoming Maria: Love and Chaos in the South Bronx," will be published later this summer.
Popular in the Community