After she recounted the "deeply felt loss" of Justice Antonin Scalia, who died in February, Sotomayor said she and her colleagues are doing their best to live with their new reality ― reaching narrow results whenever possible to avoid even splits.
Fox News host Chris Wallace, who is moderating the Wednesday night face-off between Donald Trump and Hillary Clinton in Las Vegas, is expected to dedicate one segment to the future of the high court. That subject may include everything from the stalled nomination of Merrick Garland to the future of constitutional law with respect to gun rights and campaign finance reform.
The contentious election season did come up during Sotomayor's talk, but she steered clear of politics, judicial or otherwise. Instead, she focused on how having a fully functioning Supreme Court is key to making sure the law treats everyone across the country equally.
"It's much more difficult for us to do our job if we are not what we're intended to be ― a court of nine."
"When we take cases, it's because there's a pressing legal problem that has divided the courts below," she said, "and justice across the country is being administered in an unequal way."
Since Scalia's death, the high court has found itself in the tough spot of splitting 4-to-4 on highly contentious cases, such as when the justices couldn't reach consensus on the legality of President Barack Obama's executive actions on immigration. The deadlock left the court powerless to decide the case.
Having nine members, even if the court reaches a 5-to-4 result, Sotomayor said, gives the law finality and allows the nation to have a definitive answer on major issues.
"Many will tell you that there is value to having a decision, even when it's a split decision," Sotomayor said. "Because whether you agree with that split or not, at least people across the country are being treated equally. And so that has a great value that having a court of nine gives you."
Toward the end of her talk, Sotomayor appeared to let down her guard when she addressed the heat of the current political climate ― and particularly rhetoric aimed at delegitimizing government institutions, including the one she inhabits.
"Do I feel it in the court?" Sotomayor mused, before noting that the very reason she likes to engage the public is to set the record straight about how she and her cohorts remain level-headed and collegial in the midst of dysfunction elsewhere.
"The reason that we can continue to interact and actually like each other is because we respect each other," she said. "We respect one fundamental truth: We know that each other has an equal amount of passion and love for the Constitution, for our system of government and for doing what's right under the law."
Before You Go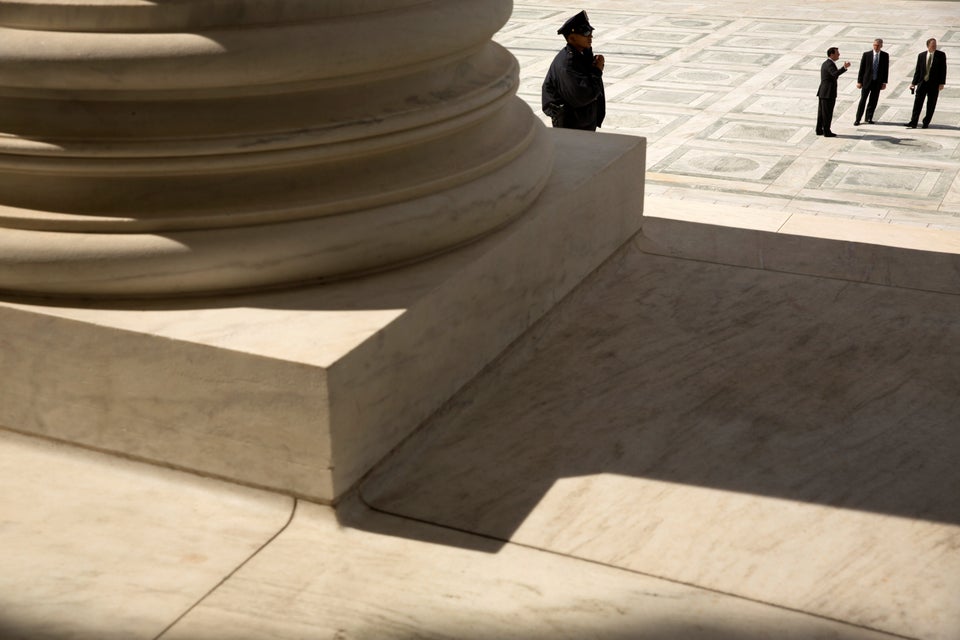 Exclusive Look Inside The Supreme Court
Popular in the Community