I do not hesitate to proclaim Sonja Dumas a Caribbean Pioneer. I know we save such titles for individuals nearing the end of their life, so as to properly assess their full contribution to society. However, I am going to go out on a limb here and proclaim it now due to her unique contributions thus far to dance and film but also because I can already foresee her tremendous contributions to Caribbean culture to come.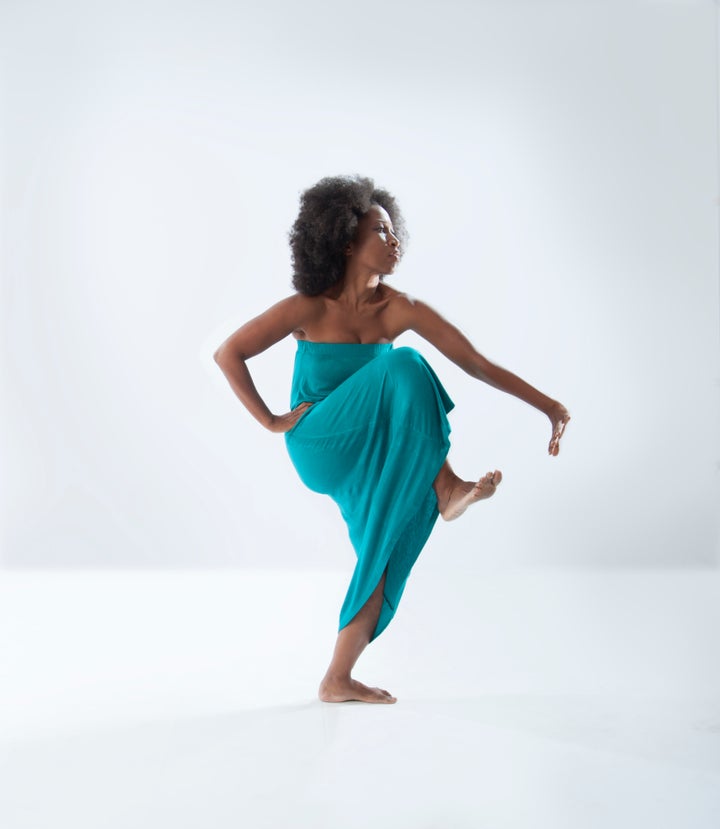 My first encounter with this beautiful force was as an affirmation I desperately needed for my writing. I was considering giving up writing as I did not feel anyone was understanding what I was trying to say. I was feeling completely misunderstood when I received a message from her on an article I did called "Caribbean Winer", in which she communicated to me her understanding of the piece. She could not have known that I needed to be understood at that precise moment but the universe has a way of giving you what you need exactly when you need it. And let me just say that she is exactly what Caribbean Culture needs at this precise moment.
In an era when the culture seems to be sold as a One Dimensional "Feel Good" package, sold to the World at large by all these Party Brands that are more concerned with marketing and money than with the actual promotion of the Culture; Sonja Dumas is a Cultural Reservoir for those of us that see past the party vibe and carnality to the creativity, beauty and art of our most sacred movements, tones and expressions of self. I am humbled by her magnificence and I feel honored to do this article on this enigmatic individual of immense spirit, intelligence, drive, determination and talent.
The following is an interview piece conducted via email.
Who are you and what do you do?
My name is Sonja Dumas. I am many moving parts. I'm an arts consultant, a filmmaker, a writer, an educator, a performer and a choreographer. I also manage a contemporary dance festival that I initiated and co-founded in 2009 with three other dance colleagues – Dave Williams, Nicole Wesley and Nancy Herrera.
I was born in Trinidad and Tobago and grew up in East Africa, the United States and Trinidad and Tobago. I did most of my high school at Bishop Anstey High School in Trinidad. I'm actually in the pre-production stages of making a film to commemorate the centennial of the school, which is in 2021. I was always drawn to the arts; I loved to draw and design, and I began taking dance classes in earnest when I was about fourteen, but I had taken class on and off for several years before. My tertiary education years were spent in the United States. After Princeton University (undergraduate) and after Columbia Business School (graduate), I was in the corporate world for a number of years, but I was still dancing and choreographing on the side – mainly with the Astor Johnson Repertory Dance Theatre, in Trinidad. This year, I got another Master's from the University of Trinidad and Tobago since I wanted to delve more deeply into the phenomenon of Trinidad and Tobago Carnival, which I grew up on and which I still find to be one of the most amazing experiences.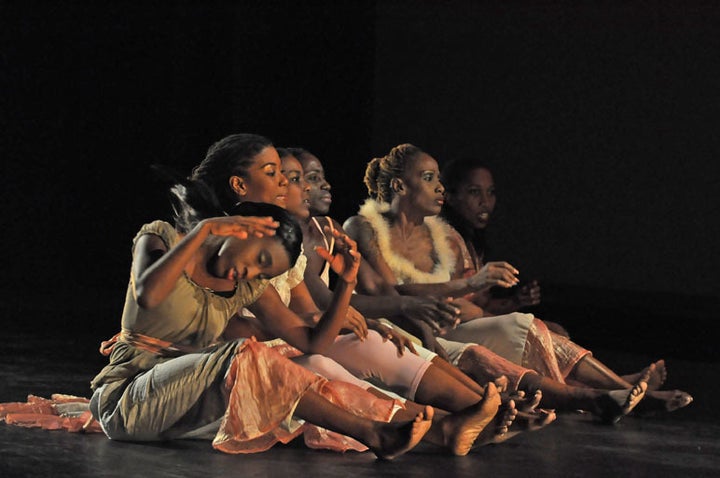 Does your background have an influence on your art? How so?
My background most definitely has an influence on my art. My parents ensured that my exposure to different cultural experiences was far-reaching. We traveled a lot, so that opened my eyes to many cultures. And my family gave me courage. I was never under the impression that there was something that I could not do – the world was mine for the taking. My high school reinforced this. That's a very powerful attitude to be blessed with growing up. That in turn gave me the comfort and the confidence to approach my art, and life in general, with a broad point of view. As a Caribbean person, I develop a Caribbean aesthetic in my work. My dance company, Continuum Dance Project, is what I call a laboratory to discover and express contemporary ways of moving based on our history, heritage and present circumstances.
What inspires your work, if possible describe a real life situation?
I'm inspired by the social phenomena that I see around me. I'm often drawn to examining the inequalities that exist. For instance, for Continuum's tenth anniversary show in 2014, I paid tribute to strong Caribbean women – a group that has been underrepresented in many quarters. I continually see instances of marginalization of women in my society – even by other women. I experience it often also. So I wanted to acknowledge women of various backgrounds who stand up for themselves. The full length work, entitled "The Museum of Difficult Women", included infamous and famous women – from eighteenth century pirates to the nineteenth century rogue women who helped to shape Trinidad and Tobago Carnival to modern-day activists to regular women who are victims of domestic violence. It was a tribute to women who either defied convention, stepped out of the box or survived against enormous odds.
What themes do you pursue?
I draw on several themes in my choreography. The one that recurs the most is the sea, and, by extension, other bodies of water. I love the fact that water will always find a way to pass its obstacles. And I'm fascinated by its mystery. Last Christmas, I had the opportunity to go diving at an underwater sculpture park off the coast of Grenada, my mother's homeland. I was in my element. I explore other themes as well, like racism, shadism, violence, the pursuit of beauty and divinity. The divinity theme is often tied to water, which I think is my personal source of the divine. In my experimental and narrative films, I've looked at water (surprise, surprise!), as well as humans in the environment. I've also explored infidelity and the intricacies of alienation and friendship. I often use dancers to bring the film to life in unexpected ways. "Tickle Me Rich", for instance, is a thirteen-minute comedy about infidelity that is essentially a single shot. It has a unique point of view and the actors are all dancers who advance the story with their gestures. In both my dance-making and my film-making, I actually like comedy, even when I'm dealing with serious issues. Again, if I want to teach people something, I think it's best done through a device they can process more easily, so I inject comedy in the work – either right through or in spurts. And then I just like to goof off. For instance, I have a short work called "The 'M' Word" in protest of biting mosquitoes, set to the music of J.S. Bach. I made it back in 2005, but it's recently been remounted by the Dance Programme at Texas State University whose dancers will be performing that and another comic work I made for them, "Directions", at their 2017 spring concert. And since 2005, many more parts of the world have been faced with mosquito-borne illnesses like Chikungunya and Zika, so the work becomes more relevant, in a way.
For me, the question is really "why not art?". One of my mentors in Trinidad, the celebrated theater practitioner and thinker Tony Hall, said to me many years ago that art is a civilizing factor for society. I strongly believe that. I think you have the capacity to see your higher self when you either practice or consume art. That might make us a better society in general.
Name something you love and why?
Besides all things cinnamon, Julie mangoes, Trinidad and Tobago roti, Ethiopian injera ba wat and Thai curries (notice that they're all food!), I love nature. I feel most at peace when I'm near a river or by the sea or in the forest. I feel connected to something higher and purer.
What is your dream project?
I have a score of them, but right now, it's two-fold. In fact, one part of one dream actually came true – to get support to write a full-length screenplay set in Trinidad. It's a comedy, called "Angels Live in Tunapuna" about two dead and grumpy old Carnival men who have to reconcile their differences in Limbo and on Earth before they can be considered for entry into Heaven. I recently won a pitch competition and now I have a wonderful mentor, Sydney Levine, who is helping me to shape the approach to the work as I write it. The second part of this dream is to have the script produced, distributed in theaters and for it to be an international runaway hit. It's a big dream! I'd also like to create choreography for an adaptation of a classic story – like a Caribbean version of Swan Lake or Twelfth Night - for Broadway or for the international screen. Yet another dream is to be a voice in a big budget animated film. Don't know where that one came from, but I'm a big kid is some ways – so I'm drawn to animation (pardon the pun). But let me work on Dreams 1 and 2 first…
Name other artists that you admire or have been an inspiration and why?
There are so many, but here are a few: In Trinidad and Tobago, the choreographers Astor Johnson and Noble Douglas, and my former dance teacher, Patricia Roe. Each in their own way, they set the benchmarks for a different way of thinking about Caribbean movement. Outside of the Caribbean, I find the work of choreographers Reggie Wilson from the US, and Ohad Naharin (Israel/US) layered, complex and powerful. In film, I'm drawn to the work of Julie Dash, Akiro Kurosawa, Mira Nair, Spike Lee, Pedro Almodovar, Satyajit Ray – all of whom broke new ground in their themes and/or imaging. The Trinidad and Tobago painter Boscoe Holder, the brother of Geoffrey Holder, was a friend of mine who also taught me to see beauty in the most unexpected of places. In terms of music, I listen to virtually anything but I have a special place in my heart for the classic Trinidad and Tobago calypsonians like Lord Kitchener, The Mighty Bomber, Brigo, The Mighty Sparrow, Relator and Trinidad Rio. I've also been drawn to the recent work of the US rapper Common, whom I find to be a phenomenal lyricist with messages that the world needs to hear right now.
What's the best piece of advice you have been given?
It's nothing earth-shattering, but it's always helped me - Be yourself. Always. That gets easier as you get older and understand a few more things about the world around you. You feel easier about being more authentic about who you are, and less anxious about pleasing or impressing others. The irony is that you will probably impress people more with your authenticity than you could have ever done when you were trying to wear the many layers that you can find yourself holding on to. Being authentic then spills over into the work that I create. The more that happens, the better the work. Another simple piece of advice was to respect everyone, including yourself.
How did you find the strength to follow your passion for a living?
Walking any road that tries to carve a different path is incredibly lonely. I can't tell you the number of times I've been misunderstood for things that I've tried to make better or whole through the arts; jealousies, resentment, clannishness, mistrust, lack of understanding all plague many artists here; everyone is trying to be a big fish in a very small pond. It doesn't help that I am a very direct person – I say what I think up front so that there's little room for misinterpretation. Some people just don't respond to that very well! I guess I really am one of those "difficult women" in the museum. So I just ask the universe for guidance to keep centered, to have patience and grace, and above all, to understand and to be understood. Sometimes it works and sometimes it doesn't, but I have a goal of trying to empower people through art, and I try to stick to that goal no matter what. There's also a small group of people who get what I'm trying to do and they give me their consistent support. So although I'm far from perfect, that group can see the big picture that I'm trying to paint, and this keeps me going. When I'm teaching and I see a light bulb go off in the eyes of my students, that's a tremendous incentive to continue; it means that I've helped them on the journey to empowering themselves through their art. There's almost nothing better than that. The final thing that keeps me going is the love for the process of creating. I love making work. An old Princeton buddy of mine is a rocket scientist. A few years ago we were chatting and I asked him jokingly what people really mean when they say that "it's not rocket science". Why was rocket science considered so difficult? He explained, in layperson's terms, that the bedrock of rocket science is to ensure that all the parts are so finely coordinated that they are in perfect sync with each other. If one little element is changed, it may shift the integrity of the entire structure. Great attention has to be paid to every detail. That's how I feel about choreography and film making – they're my versions of rocket science.
What were the pivotal steps or choices you made that lead you to this point?
While I was in a corporate, 8:00 to 4:00 job in Trinidad, a friend, who clearly knew where my heart really lay, called me up at work about a Kennedy Center fellowship application he had seen in the papers. This international call, done through the Organization of American States, was highly unusual for this part of the world. We rarely got any – especially from such prestigious institutions. He encouraged me to apply. I almost didn't because I thought only full-time artists were eligible. But apply I did, and I was selected. When I returned from the fellowship, which was in modern choreography, I just never looked back.
What do you think is responsible for your success?
I very, very rarely give up. I think if I were even facing a firing squad I would still be trying to reason with them so that the situation could turn around. And I try to develop my own aesthetic – it's that "be yourself" thing again. Developing your own voice as an artist – be it film or dance - is a long process that requires serious commitment, but it's worth it in the end. And hard work and I have always been close companions. Another lesson that I had been taught from early o'clock – maybe because of travelling around so much – is adaptability. I'm as comfortable jumping into a route taxi in downtown Port of Spain as I am being chauffeur-driven in a limousine (the latter doesn't happen too often, though!). I can be in my t-shirt and jeans helping to finish a costume in the morning and in my slinky black number with stiletto heels at an official reception at night. The ability to adapt to different environments and to feel comfortable in all is also a powerful tool. The people who allow me to create work on or with them are a tremendous source of support – the dancers in my company, my fellow choreographers and writers who critique my work, my students, the film crews that help me to shoot and edit the films, etc. – without them, without that collaboration, I couldn't go far. I'm tremendously grateful for their support.
Click the following links for more on Sonja Dumas.
Popular in the Community