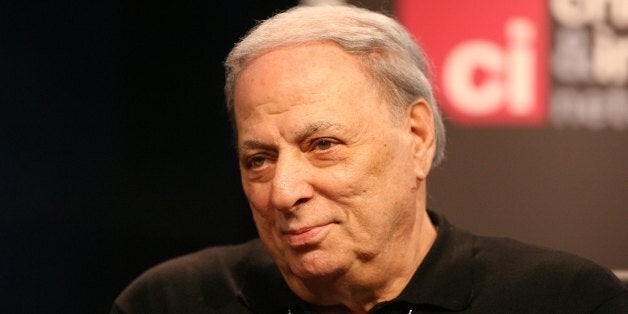 I recently interviewed several actors who portray law enforcement characters in TV shows premiering this month, including Tricia Helfer who plays a Texas Ranger investigating females who're driven to murder in Killer Women (January 7); Matthew McConaughey and Woody Harrelson who play two "personally tortured" detectives in True Detective (January 12) on a murder investigation that spans 17 years; and James Purefoy who plays a serial killer whose cult is pursued by Kevin Bacon's FBI agent in The Following (January 19 special preview).
From Nietzschean philosophizing cops (McConaughey) to a female Ranger, cop shows have come a long way from Dragnet's Jack Webb (1951-59) droning his catchphrase, "All we want are the facts, ma'am..."
The turning point happened in the early '70s. Forty years ago this month, back in 1974, real-life Detective Sonny Grosso was on leave of absence from the NYPD working as a technical advisor in Hollywood on the legendary cop show Kojak starring Telly "Who loves you, baby" Savalas.
Harlem-born Det. Grosso was one of the two famous cops who busted the major French Connection heroin case that was adapted to a 5-time Oscar-winning movie by director Billy Friedkin in 1971. The exploits of detectives Grosso (played by Roy Scheider) and Eddie Egan (played by Gene Hackman in an Oscar winning performance) were brought to "reel-life" by Friedkin. To bring a gritty verisimilitude to the screen, Friedkin hired Grosso and Egan as technical advisors to work closely with him and his lead actors showing them "what's what" about police work on New York's mean streets which were then rife with heroin.
The two detectives were "still on the job" busting drug offenders during the day and then often returning at night to the "scene of the crime" to film The French Connection. Grosso recalls all that in his beguiling work-in-progress, Harlem to Hollywood: My Real to Reel Life:
We took them into the heart of darkness -- to 'shooting galleries' where addicts injected heroin. We'd kick in a door on 110th Street and Fifth and inside would be 20 people, some shooting up. Billy was shocked to see such desperation. He said, 'My god, I only live a few blocks from here!' Gene added, 'It was a life changing experience. Roy and I watched, stunned by the enormity of what was going on and what these two detectives were doing on a daily basis.' So my advisor job was to say to Billy, we don't say just 'the facts ma'am' like Dragnet, which was a good show, but nobody was buying that as being real. And by the time Billy was ready to make the movie, he'd walked in the shoes of a New York City detective. I think you can attribute the movie's authenticity to the fact that the director and actors saw it all with their own eyes.

Friedkin was so impressed with Grosso's real-life savvy from having grown up on Harlem's streets, that right after they shot the last scene, he drove Grosso to Filmways Studio at 127th Street and Second Ave. where they were doing prep work for The Godfather. Friedkin advised director Francis Ford Coppola, "You can't do a movie in New York without Grosso's gorillas." Grosso explained:
Those were my fellow cops and that was some praise. Over the next few years, I was proud to bring an element of reality as technical advisor on these groundbreaking shows. And as I moved away from the NYPD -- retiring after 22 years -- I learned how the entertainment business really worked from some of America's greatest filmmakers -- Friedkin, Coppola and producer Phil D'Antoni (Bullitt, The French Connection, The Seven-Ups) -- and how they took creative license going from real to reel.
Subsequently, Grosso became a producer in his own right, producing over 800 hours of TV shows and movies, working with a who's who list of actors while mostly dealing with law enforcement and true crime stories. Because of his contribution to The French Connection, The Godfather, Kojak and Baretta among many others, film critic/author James Monaco once noted, "Sonny Grosso has had a hand in most of the major cop films and television series of the 1970s" and he jokingly speculated that someday scholars would discuss "Grossovian subtexts" in the period's police dramas.
Still involved in the entertainment business, "true detective" Grosso holds court every Monday at Harlem's famous Rao's restaurant where he regales guests with his incredible "Harlem to Hollywood" stories. One involves the revolver he still carries today, the same one that was used by Michael Corleone (Al Pacino) in that memorable restaurant shooting in The Godfather.
"Yeah, they used my real gun," he said. "Of course, they took the real bullets out for filming. One Hollywood hotshot once came into Rao's and offered to pay me $75,000 right there for it. I said, Fuggedaboudit!"
Hit up Ashley Jude Collie and his Fire Horse novel on Facebook.
Calling all HuffPost superfans!
Sign up for membership to become a founding member and help shape HuffPost's next chapter