Former Georgia Gov. Sonny Perdue, nominated as agriculture secretary by President Donald Trump, would face the task of helping ensure the safety and quality of America's food supply.
His record in Georgia raises doubts about whether he could handle the job.
Georgia slashed its budget for food safety 29 percent under Perdue. Two years after the cuts, in 2008, at least 714 people across 46 states were sickened by salmonella traced to peanut paste produced at a Peanut Corporation of America factory in Blakely, Georgia.
Blame fell on Perdue's state Agriculture Department and the U.S. Food and Drug Administration, which had delegated responsibility for inspecting the peanut factory to the state. State officials said manpower and funding prevented inspections that could have spotted the contamination issues, according to media reports at the time.
Perdue responded by restoring some of the money that had been cut from his Agriculture Department's consumer protection division. In his final state budget, in 2010, funding for the division remained 22 percent below what it was when he took office.
"You had to have a situation where you had a bunch of people die before Georgia got its act together," Jaydee Hanson, senior policy analyst at the Center for Food Safety, told HuffPost. "Sonny Perdue may have helped cause it, and he may have helped correct it."
Perdue took office in 2003. His first budget, for fiscal 2004, provided $39.5 million for the Agriculture Department's consumer protection division. Georgia, like many states, gets some of its food safety funding from federal government and contracted with the FDA to perform inspections.
Two years later, the consumer protection division budget was slashed 29 percent, to $28.2 million. The impact of the cuts on food inspections, compared with other duties of the division, is unclear.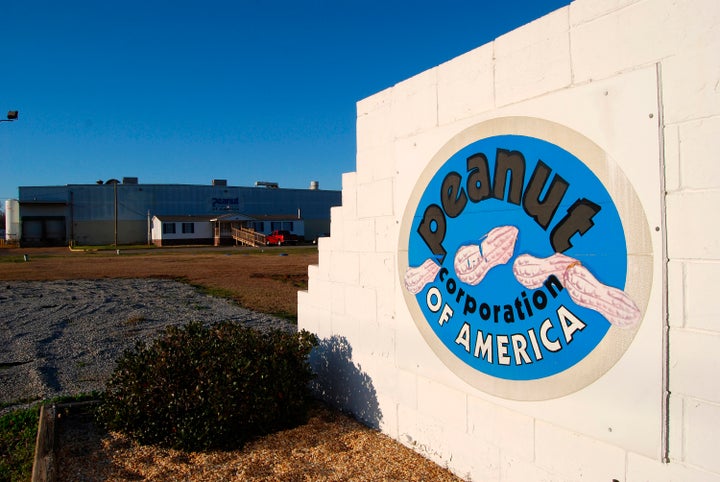 Following the peanut factory scandal, Perdue signed legislation in 2009 that gave regulators authority set higher standards for food safety practices, testing and reporting. The state legislature approved funding for a new food processing program. The budget for the Agriculture Department's consumer protection division increased slightly, though it remained far below what it was before Perdue's term.
The Peanut Corporation of America outbreak wasn't Georgia's first indication that its inspections of peanut processing facilities were inadequate.
In 2007, at least 625 people were sickened after eating contaminated Peter Pan and Great Value peanut butter in a salmonella outbreak traced to a Sylvester, Georgia, facility.
ConAgra, Peter Pan's parent company, paid $11.2 million in fines for knowingly shipping tainted products that contributed to the outbreak. The Associated Press called it the largest criminal fine ever in a U.S. food safety case.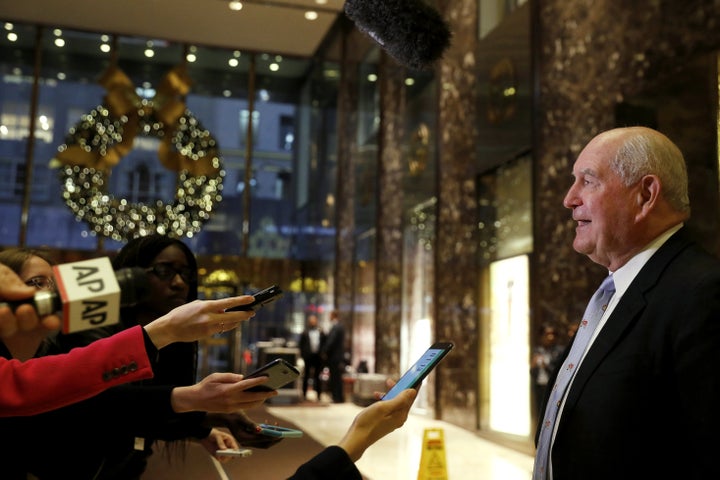 It's unclear whether Perdue personally had a role in cutting Georgia's food inspection budget. A state Agriculture Department spokeswoman offered few specifics, but said there "are no direct ties of management" between the governor and the agriculture commissioner.
Despite the deadly toll of the contamination, Perdue has his defenders.
Bill Marler, a prominent food safety attorney who represented victims in the outbreak, said it would "probably be a stretch" to "put all the onus" on Perdue. The blame, he said, should primarily go to the companies and the regulators themselves.
Still, Marler said he's concerned about Trump administration signals to reverse food safety progress made under President Barack Obama.
Trump has offered few recent details of his plans for food policies. Last fall, his campaign website briefly featured a threat to "eliminate" the "FDA Food Police" due to "inspection overkill."
Marler said he suspects his law firm will be "busier than ever" under Trump. But it will be hard to know for sure until more appointments, including the USDA's food safety undersecretary.
"The volume of outbreaks has dropped significantly over the last several years," Marler added. "But who knows what's going to happen once they may or may not start enforcing anything anymore?"
Joseph Erbentraut covers promising innovations and challenges in the areas of food and water. In addition, Erbentraut explores the evolving ways Americans are identifying and defining themselves. Follow Erbentraut on Twitter at @robojojo. Tips? Email joseph.erbentraut@huffingtonpost.com.
Before You Go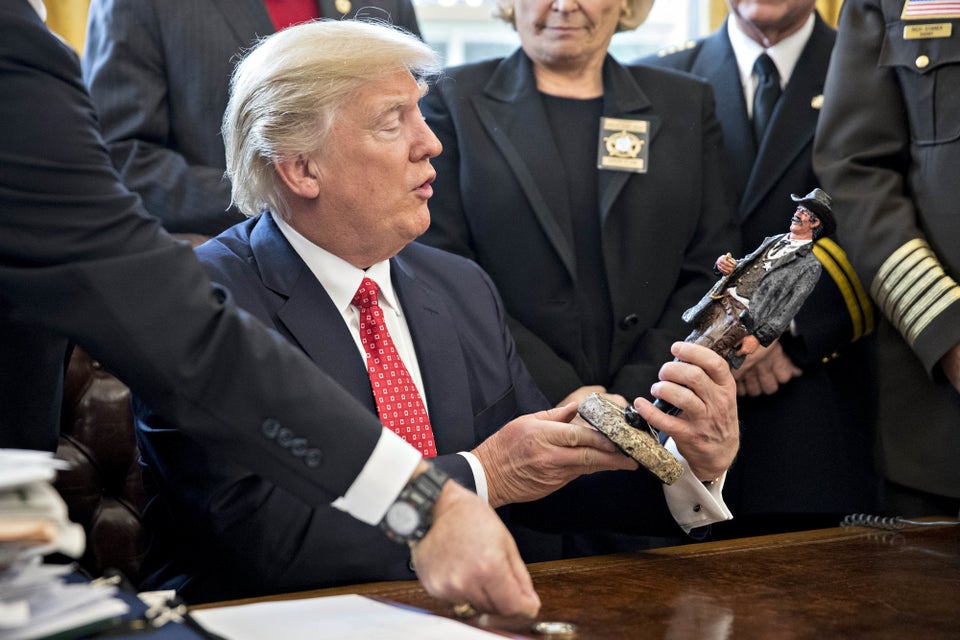 Donald Trump
Popular in the Community