It appears to be a recurring theme among President Donald Trump's Cabinet nominees: climate skepticism.
Former Georgia Gov. Sonny Perdue (R), whom Trump named Thursday as his nominee to lead the U.S. Department of Agriculture, has continued that trend.
Perdue, 70, is well known for leading a prayer for rain to end a drought in Georgia in 2007, but his record of adherence to questionable environmental science doesn't stop there.
In 2014, Perdue wrote an op-ed for the conservative-leaning National Review arguing that "some on the left or in the mainstream media explain every deviation in weather as a consequence of climate change."
"Climate change, we're told, is responsible for heavy rains and drought alike," Perdue wrote. "Whether temperatures are unseasonably low or high, global warming is the culprit. Snowstorms, hurricanes, and tornadoes have been around since the beginning of time, but now they want us to accept that all of it is a result of climate change."
"It's become a running joke among the public," Perdue continued, "and liberals have lost all credibility when it comes to climate science because their arguments have become so ridiculous and so obviously disconnected from reality."
About 9 percent of the nation's total emissions can be directly linked to agriculture, according to the latest EPA figures. These emissions come from livestock, which produce methane, and soil management practices, such as the use of fertilizer and tillage, that emit nitrous oxide.
Looking at the problem through an international lens, the problem is more significant. The World Resources Institute estimates that 13 percent of global emissions can be linked to farming, and that appears to be on the rise.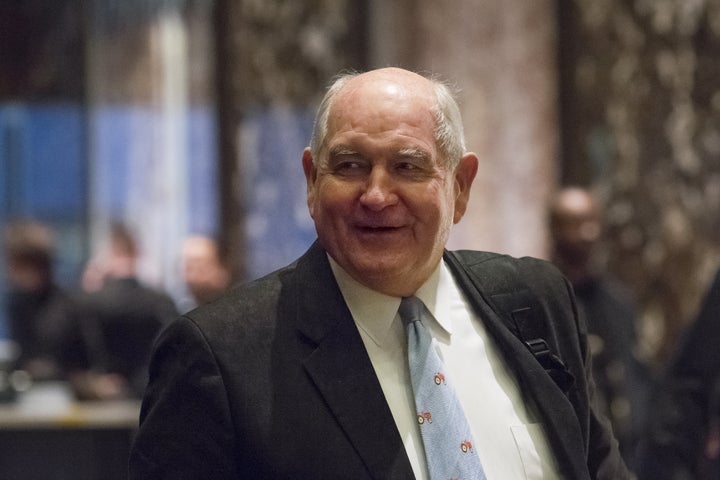 Climate change is also presenting major challenges to farmers because of extreme weather events ― including increasing droughts, severe floods and heat waves ― that could cut crop and livestock yields.
Under former President Barack Obama, outgoing Agriculture Secretary Tom Vilsack led the USDA to step up its efforts to fight climate change, building on department research that dates back to the 1990s, according to a Government Accountability Office report.
In 2010, the department released a climate change science plan that called on all USDA agencies to create reports on climate-related risks, vulnerabilities and possible solutions. That work informed a 2014 climate change adaptation plan which detailed those strategies for climate resilience.
It's unclear whether that progress will continue under a USDA led by Perdue. His record as governor might indicate otherwise.
In 2010, Perdue joined 19 other governors in signing a letter pushing back against the EPA's efforts to cut greenhouse gas emissions.
"There's nothing in his record to suggest he will stand up for small family farmers and the environment when Big Ag is asking for the USDA to intervene on their behalf."
Farm groups praised Perdue this week, perhaps none more enthusiastically than the American Farm Bureau Federation, agriculture's most prominent industry organization. The Farm Bureau has expressed skepticism about climate science in the past while admitting that climate change is occurring.
Environmentalists, who view Perdue as a predictably industry-friendly choice on the part of Trump, aren't as excited.
"Everything we know about Sonny Perdue shows he's going to put the interests of big commercial farmers, farm lobbyists and farm chemical companies ahead of the interests of small farmers and public health," Scott Faber, senior vice president of the Environmental Working Group, said Friday by phone.
"There's nothing in his record to suggest he will stand up for small family farmers and the environment when Big Ag is asking for the USDA to intervene on their behalf," Faber added.
Perdue, who is not related to the family that owns poultry producer Perdue Farms, grew up on a farm and was once a veterinarian. He entered politics in the 1980s, becoming governor in 2003.
"He has lots of government experience, lots of business experience and he knows something about agriculture," Jaydee Hanson, senior policy analyst at the Center for Food Safety, told The Huffington Post. "He's just the kind of guy I figured Mr. Trump would appoint."
Joseph Erbentraut covers promising innovations and challenges in the areas of food and water. In addition, Erbentraut explores the evolving ways Americans are identifying and defining themselves. Follow Erbentraut on Twitter at @robojojo. Tips? Email joseph.erbentraut@huffingtonpost.com.
Before You Go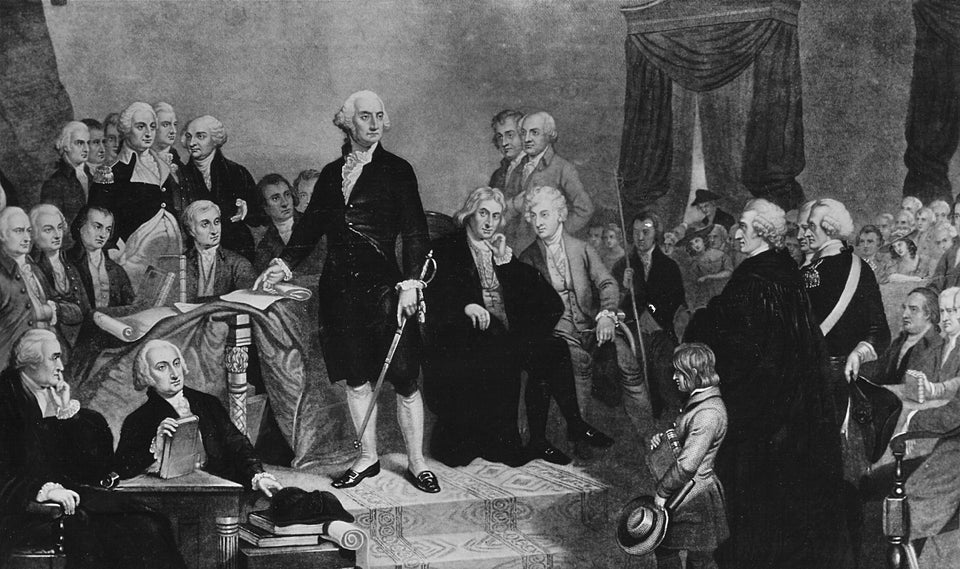 Presidential Inaugurations Over The Years
Popular in the Community