Let's be honest: When we travel, we're usually in it for the food... and drink. And there's nowhere we'd rather celebrate both (plus some stellar nature!) than in Sonoma County, California's pocket of wine-filled bliss on the northern coast.
We know what you're thinking: Isn't Napa the king of wine tasting and charm? And the answer is yes -- but Sonoma is its more charming cousin, with fewer tourists and just as many wineries (if not more).
On top of that, this coastal nugget has rolling roads, beautiful beaches and even a waterfall or two. It's kind of everything you could want, and there are kind of too many reasons to visit, including...
1. Sonoma is a lesser-known spot for lovers.
Napa is the honeymoon giant (and perhaps a tourist trap), while Sonoma offers a more tucked-away vibe.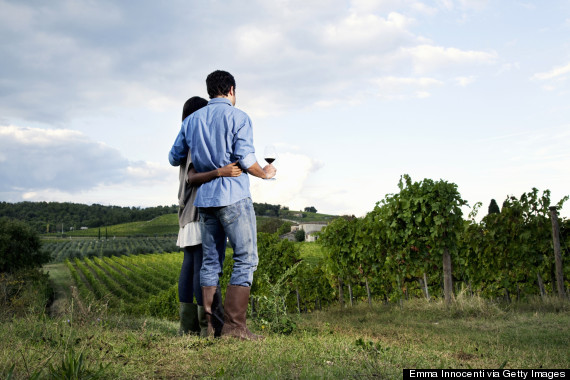 2. But if you need a TOTAL escape, you can find that, too.
Riverfront Regional Park is a mostly human-free oasis of canoeing, hiking and biking on the Russian River... just watch out for "The Bachelor" film crew every once in a while.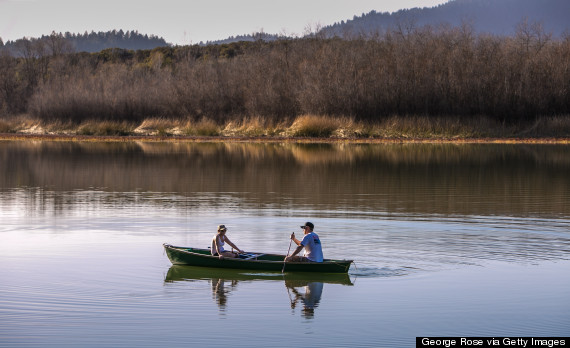 3. Francis Ford Coppola Winery is as close to Disneyland as you'll get.
Dripping with ornate decor, top-notch restaurants and private pool cabanas, this estate is like an amusement park for wine-o's.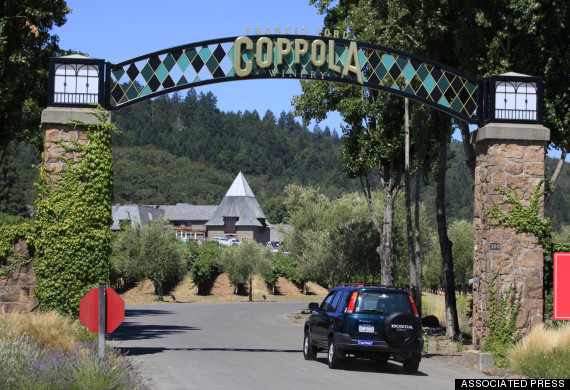 4. The coastline is UNREAL.
This means hiking, biking and beach walks till you're sufficiently sun-soaked.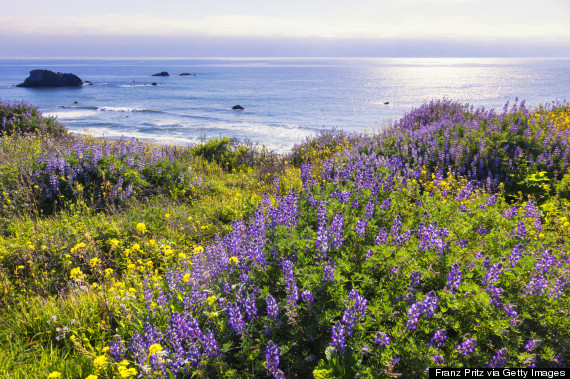 5. Though some beaches have a dark side.
Alfred Hitchcock chose the coastal town of Bodega Bay as his set for "The Birds" (you can still see lots of the filming locations). Nearby Bodega Head has stellar sunset views.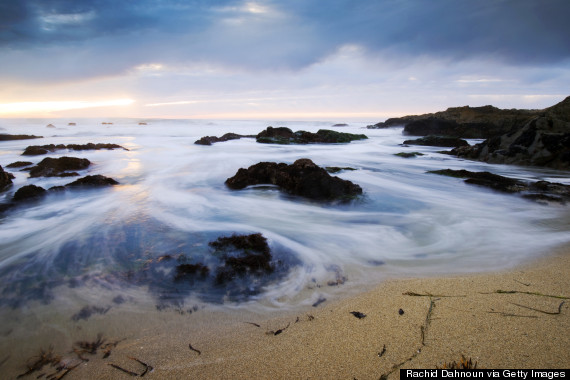 6. The town streets are so quaint, you may want to move in.
Sonoma Plaza is a charming slice of village life with cafes, galleries and restaurants nestled in historic buildings and sunny courtyards. You could spend a whole day here without having a single sip of wine (though who would want to do that?!).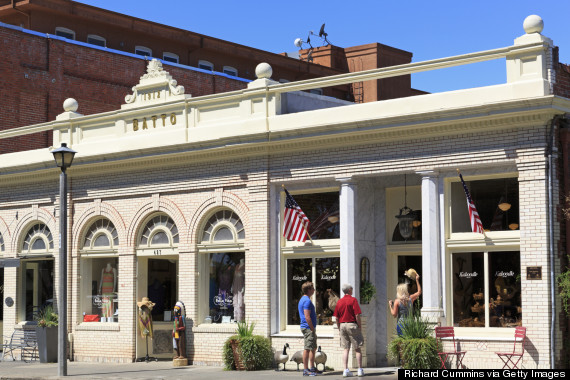 7. There are too many award-winning wineries to count.
You'll find stellar vineyards all over the county -- with more than 400 wineries to tour, you'll definitely come home with a few favorite bottles.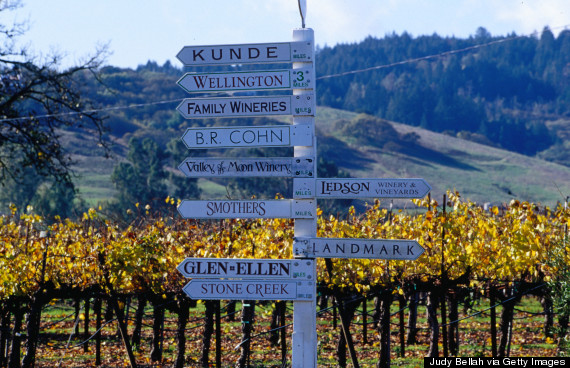 8. And you can bike from vineyard to vineyard, without a care in the world.
Small, locally-owned tour groups will lead you through storybook country roads on your way to the wineries. Or, go on your own.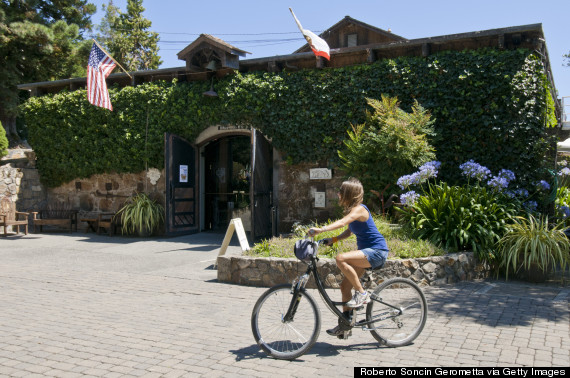 9. Oh, and did we mention the tastings?
You might stumble into the winery that supplies the White House or an old, family-owned operation... but no matter where you go, you'll find that grapes taste great with an extra dose of sunlight.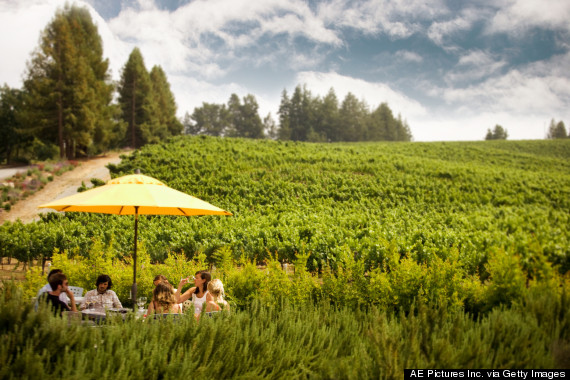 10. But don't forget there are natural wonders everywhere.
Between hiking the redwoods and kayaking and romping with wild turkeys, you'll find waterfalls and wildflowers abounding.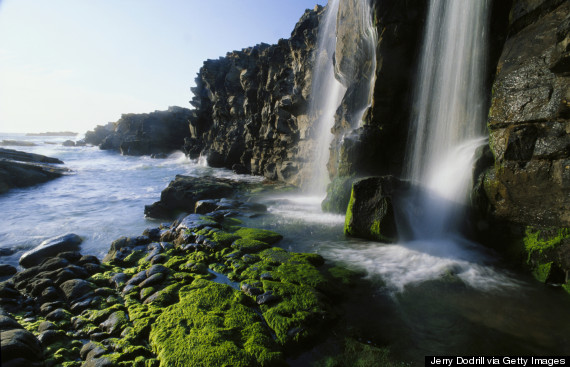 11. In fact, the trails and hills might be more soothing than a wine buzz.
..and we've gotta get there NOW.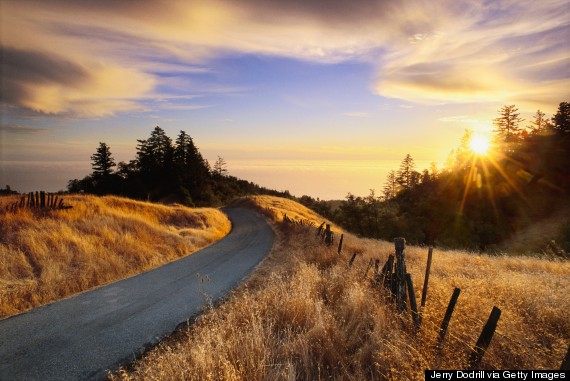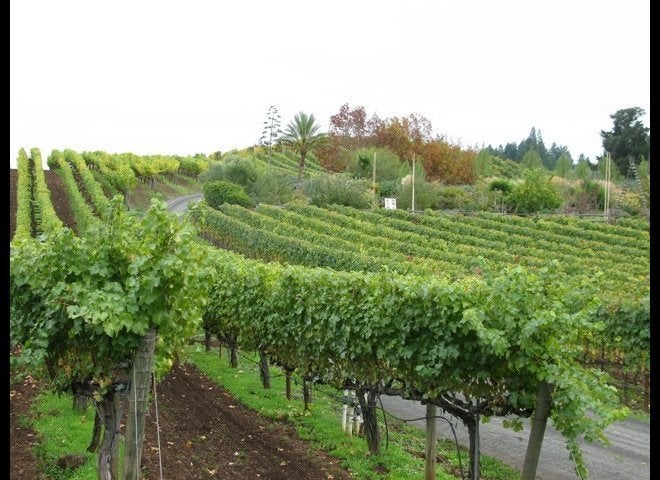 Sonoma, California: Farm to Table and Grape to Glass