Revolutionary Spanish artist Eugenio Merino returns to the UNIX Gallery for "Sons Of Capital," a solo show at the 532 West 24th Street location in New York. "Sons Of Capital" opens with a public reception on October 20 from 6-8 pm and runs from October 20 - November 12, 2016.
Here we'll preview three of the works in the show and encourage you to go see the show in person. You may just bump into this wonderfully modest, yet highly cerebral artist, who'll go out of his way to show you around. Merino's work is not easily seen in the US, so don't miss this opportunity to see one of Spain's finest contemporary artists.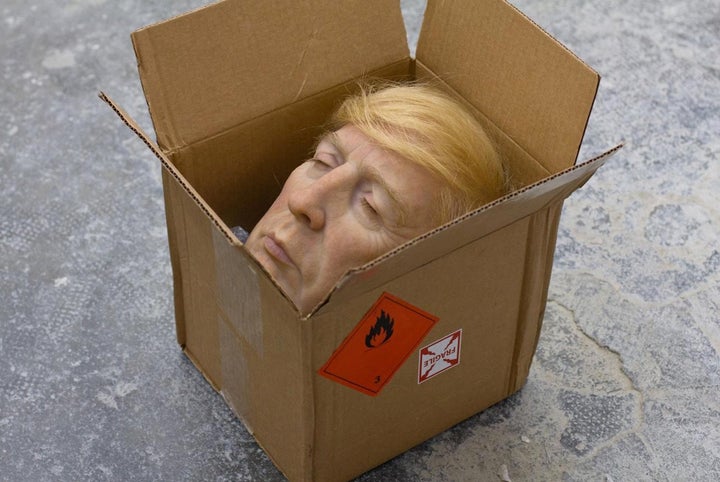 Merino is known for his hyperrealist sculptures and his unwavering opposition to the destructive effects of runaway capitalism.
Damaged Goods is no exception. The Donald's disembodied head—displayed in a shipping box marked "FRAGILE" and "FLAMMABLE"—is an expression of anger, even rage. Is this how fascist dictators meet their end? Is this the work of ISIS? Does hate speech breed violence? The head has an eerie feel—is it the presence of death? By the way, that's real human hair.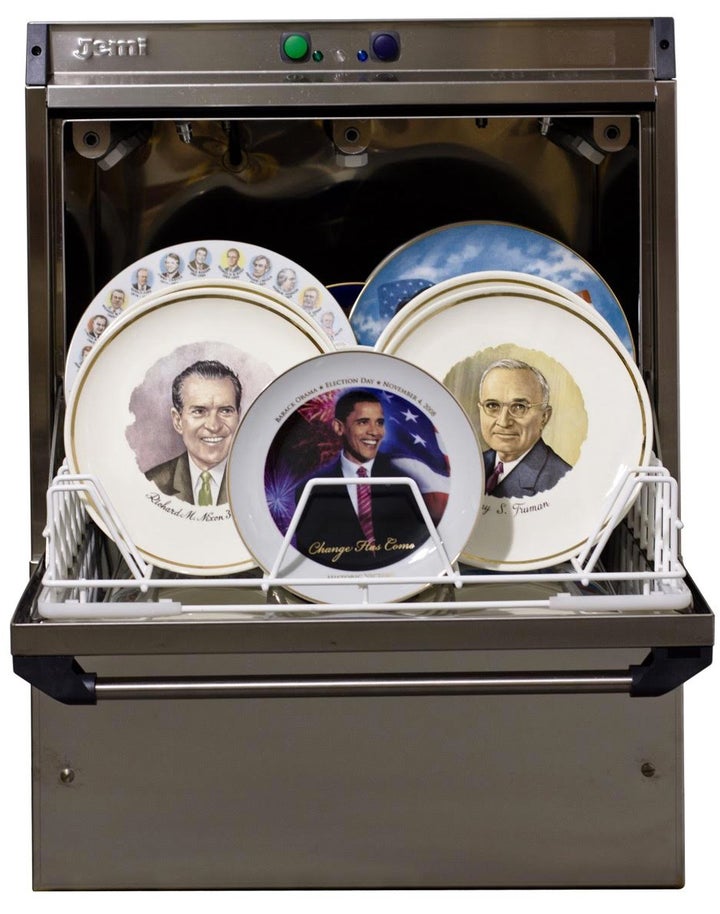 Face Wash is one those seemingly playful art installations that pack a heavy punch once you realize what the artist is actually saying. For Merino, the more things change, the more they stay the same. Even as times change and the world evolves, the struggle remains the same. Perhaps the presidential plates represent the promises of the various Presidents. Once they get in office, however, it all comes out in the wash. Public interests are subjugated by private agendas. The presidency is nothing but a design on a plate. It's the machine behind the presidency that rules us all.
Merino explains his work by referencing a saying attributed to Goethe: "The best slave is the one who thinks he is free."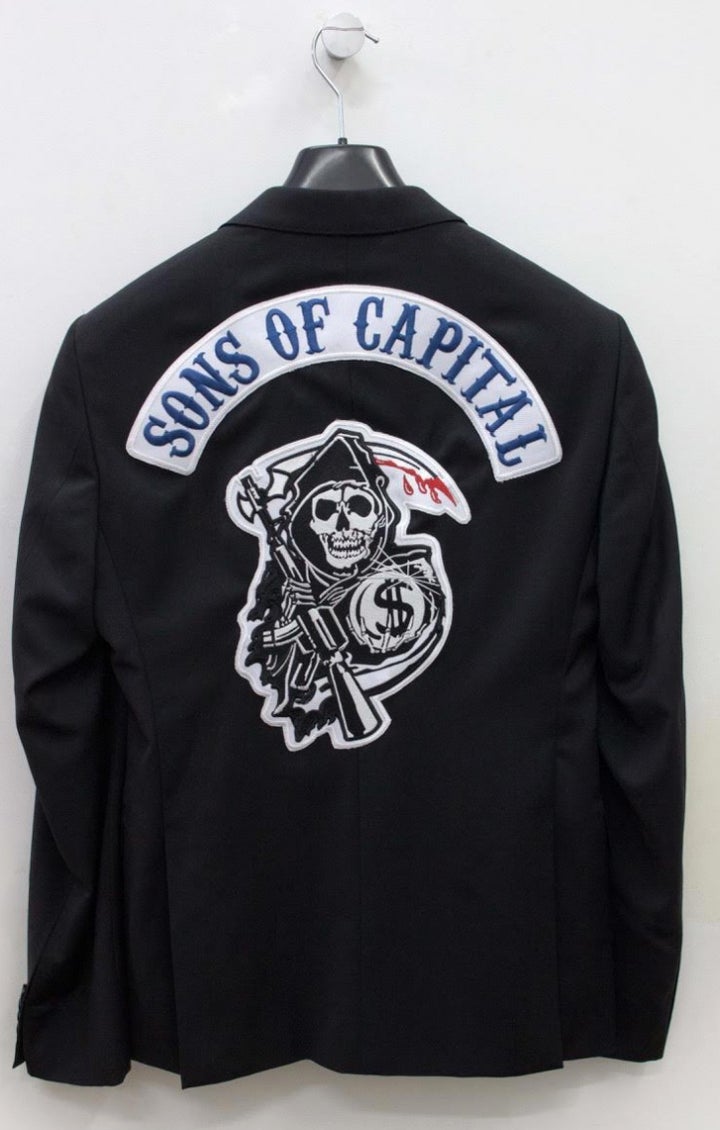 What's the difference between a motorcycle gang and the suits on Wall Street? Sons of Capital is an Armani suite with a bike decal on the back. You can draw your own conclusions.
Eugenio Merino's work is filled with questions about our current socio-economic situation. He is a critic of capitalism and fascism. In Spain, he was famously taken to court, not once, but twice by the Franco Foundation.
Good luck with the Donald!