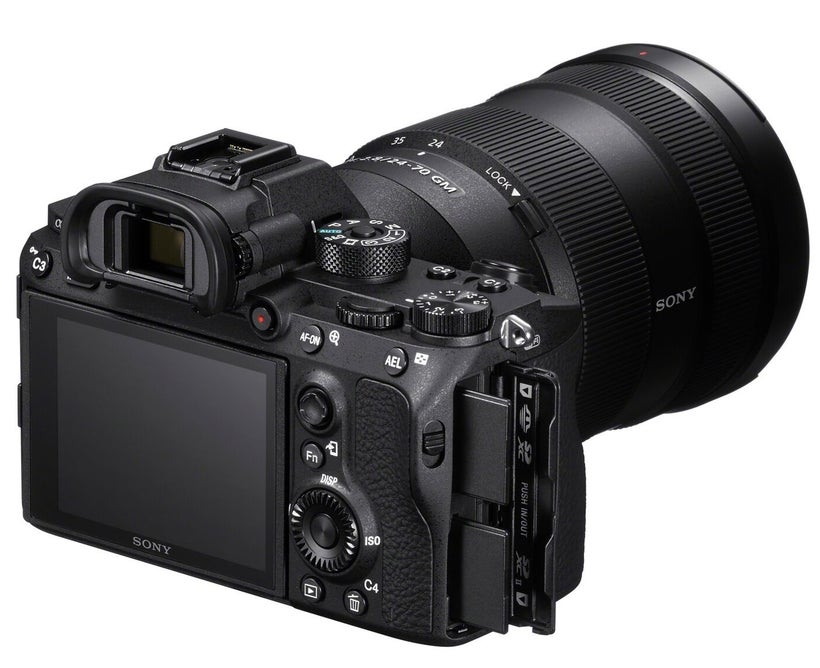 Sony's new a7R III is a crazy example at how quickly this company is innovating. Just 6 months after the legendary a9 (check out the a9 review!), we have a completely redesigned full frame camera with an impressive spec list and a host of improvements. But not everything here is new and this short release cycle leaves a few minor items untouched.
The a7R III is virtually identical in size and form...but don't let that confuse you because we have many new things to talk about. Dual card slots have FINALLY arrived as has the larger battery of the Sony a9. We also have PC sync & dual USB ports (USB type C and micro USB) which will allow both charging and tethering at the same time. A few button adjustments were needed to fit in a joystick also from the a9 and the rear screen has been upgraded to support touch to focus with higher resolution and complimented by a 3.69M dot OLED EVF! That's quite a few changes for sure but let's talk about what hasn't changed. We still have the same cramped body style which fits a bit better in a bag than in my hand, the same fiddly scroll wheel that easily causes accidental touches, the tilting rear screen only adjusts for limited up/down movement with no ability to use it as a front facing screen, and while it is a touch screen, functionality is still limited to touch to focus only.
While a quick scan down the spec list doesn't yield many new features, almost every area of the camera has seen some improvements with the largest being the autofocus system. The same 399 phase detection points now also house 425 contrast detection areas (up from 25) for better autofocus speed and reliability upping the coverage to 68% of the frame (up from 45%) and posing a clear advantage to DSLRs although still well short of the a9's 693 Point system and 93% frame coverage. Low light focusing abilities should improve and the system is now rated to -3 EV. 5 Axis image stabilization is now rated to an impressive 5.5 stops and works even with 3rd party lenses and adapters. A new shutter mechanism should also help reduce vibration and is rated to a pro level 500,000 actuations! With that, the overall speed has been doubled to 10fps using the mechanical shutter and even the silent shooting is back with an increase to 10fps and support for continuous shooting. Keep in mind the a7R III does not use the stacked sensor of the A9 with faster read out speeds and AF adjustments at 60fps so we will likely not see many improvements in rolling shutter or banding when using electronic shutter compared to the a7R II. There is also a pixel shift shooting mode which takes 4 images to acquire a 169MP equivalent image for greater detail and color accuracy. While this will be limited to shots without movement and does require the files to be merged in post, it's great to see Sony embracing new ideas.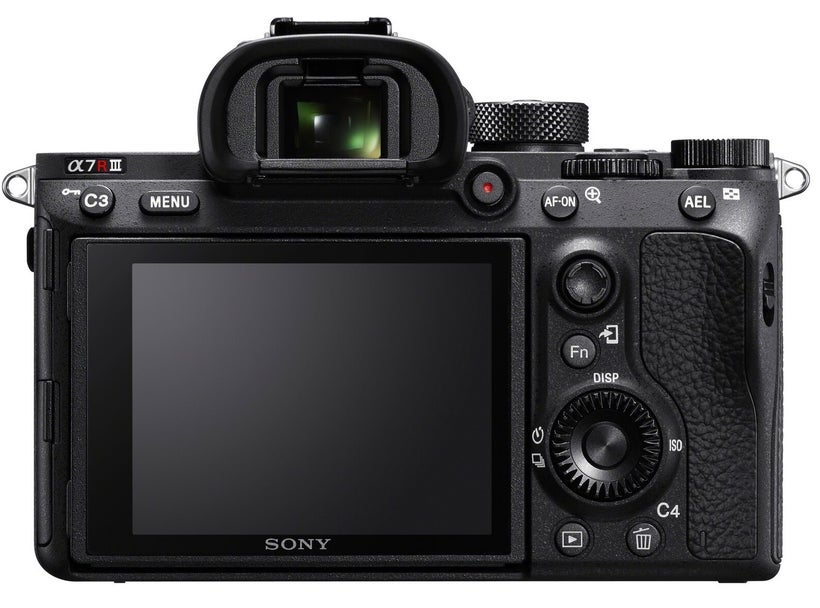 Video is something that Sony has excelled at in recent time and faces almost no competition from the likes of Canon and Nikon DSLRs. While UHD 4k is still limited to 30fps, The a7R III further separates from the pack by adding some new features. The super 35 mode oversamples from a 5k portion of the sensor for greater detail with reduced moire and aliasing. Unlike the a7R II which had a noticeable drop performance at high ISO using the full frame video recording mode, the a7R III has also been improved to yield better quality when using the full sensor. 1080p offers frame rates up to 120fps as well. We are still dealing with the limited 100 Mbps 4:2:0 XAVC S but you can still output clean 4k with 4:2:2 over HDMI. A new picture profile offers support for HDR and S-log2 & S-log3 are also on board.
Overall the camera has seen some big upgrades while staying true to the Sony design and message for its Alpha mirrorless cameras. I tend to have a love/hate relationship with the overall design and certainly long for these kind of features in a more ergonomically friendly A99 style body, but there is no denying that the Sony a7R III is an impressive upgrade ready to pull even more market share away from Canon & Nikon. With impressive autofocus systems with greater coverage, silent shooting modes, impressive video with full autofocus, and built in 5 axis image stabilization, the advantages to Sony's mirrorless cameras compared to Canon & Nikon DSLRs are glaringly obvious with almost no trade-offs. The Sony a7R III's further refinements will surely make this an extremely popular and effective camera for so many photographers and videographers. Follow me on Facebook & Youtube for even more coverage!
REAL LIFE. REAL NEWS. REAL VOICES.
Help us tell more of the stories that matter from voices that too often remain unheard.
This post was published on the now-closed HuffPost Contributor platform. Contributors control their own work and posted freely to our site. If you need to flag this entry as abusive,
send us an email
.