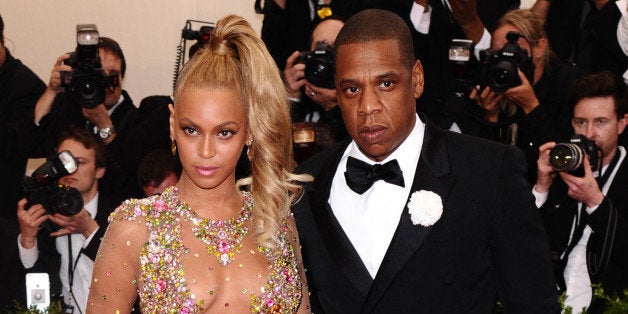 Don't worry, Tidal subscribers: Queen Bey isn't going anywhere.
On Thursday, a Bloomberg story critical of Jay Z's Tidal reported that all of Beyonce's discography might soon disappear from the audio streaming service. According to Bloomberg's report, Sony and Warner had been asking for large sums of money in exchange for Tidal's streaming rights to their artists' songs. While Warner has reportedly reached an agreement with Tidal, things didn't sound good for Bey or other Sony artists. One can only imagine the tension that might have caused in Beyonce and Jay Z's marriage.
However, Sony Music CEO Doug Morris confirmed to Rolling Stone on Saturday that nothing of the sort is happening just yet.
The removal of Beyonce's catalog from the streaming service, which she co-owns with her husband and a number of other artists, wouldn't have helped improve Tidal's image in the media. The lossless audio service has repeatedly been skewered by critics and artists alike, prompting Jay Z to defend Tidal on Twitter. The rapper also threw shots at competitor Spotify, as well as YouTube and Apple, in a freestyle during a special Tidal show in New York earlier this month.
Popular in the Community