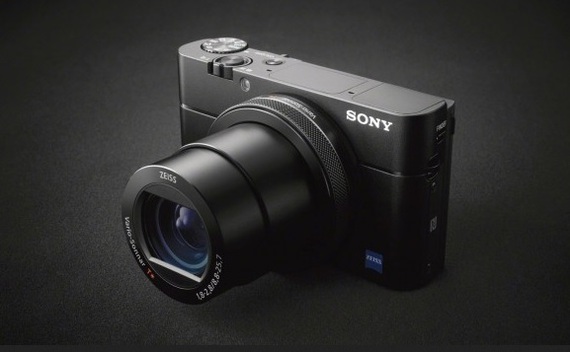 The Sony RX100 V may look like a compact pocket camera, but in reality, it is a powerhouse system with professional photography features, stunning speed, an autofocus system good enough to shoot the Olympics, and a video camera with a featureset that would make any cinematographer jealous. Just reading the spec list should make you pause for a moment and wonder if this was just some dream concoction on a Sony Rumors blog. 20MP Back side illuminated stacked CMOS sensor, burst shooting at up to 24fps (yes, you can freaking shoot video with 20MP RAW files if you want!!!!), Hybrid AF (contrast + Phase detection) with 315 points, 24-70mm equivalent F1.8-2.8 stabilized zoom lens, internal UHD 4k Recording, Slow motion at up to 960fps, built in 3 stop ND filter, & WiFi + NFC for good measure. Seriously...Sony just did a mic drop and left the room. Did I mention this camera fits in your pocket? But as we all know, cameras need more than a great spec list so let's take a full look at the Sony RX100V in this review.

Purchase the Sony RX100V: Amazon.com | B&H Photo
Hardware
The RX100 V is well built, well engineered, and contains almost all the essentials. That said, there certainly are some weak points most of which are the result of the small body. There are elements that should be treated with care including the flash mechanism. The viewfinder and flash pop out from nowhere thanks to some stunning engineering but overall everything is just a bit small to be perfect. We are missing a mic input which I only miss because this camera is so amazing at video, I want to use it for more than recording my trip to the zoo. But I miss it just the same and desire better sounding audio to compliment the awesome 4k video. The screen is also missing a touch option which would make things a bit better for handling. The body is small enough to fit in your pocket which is great but the dials lack resistance and are too easily scrolled. Automatic shooters will not fret over the lack of dials & buttons but for the manual shooters, I just wanted a bit more.
Features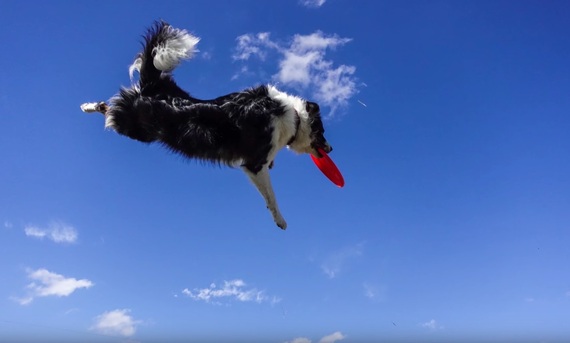 The Sony RX100 Mark V has enough features to make everyone happy but the stand out new items lie with the focus system and speed. Sony has provided phase detection as well as contrast detection autofocus on the stacked BSI 1" sensor which I believe is a first ever. This resulted in DSLR like AF performance with 315 points across 65% of the frame. The results were simply stunning and the RX100 focused with lightning speed on everything I pointed it at. Tracking was a breeze and simply put, you will not find a better AF system in any compact camera. Sony has also improved the speed of the RX 100 and we can now record full 20MP RAW files (or JPEG) at up to 24fps! If you are having a bad day and need a smile, just test this feature out. On the video side, the speed allows you to shoot in almost full HD at up to 240 fps or 960fps in a reduced resolution for crazy slow motion. Add to this all the usual features like WiFi, NFC, electronic shutter, and eye AF, and you have an extremely capable camera.
Image Quality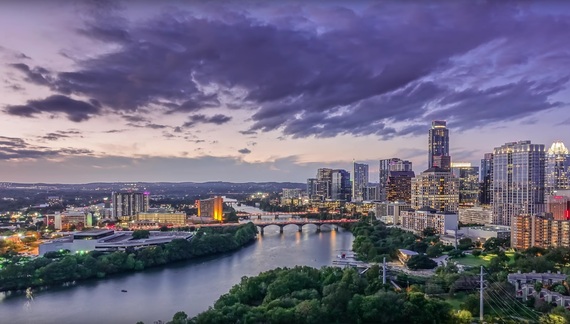 This is where it counts and Sony is still leading the pack. Even with a small sensor, the RX100 provides detail and quality that rivals much larger camera systems and certainly leads the pack in the compact camera space. Even in low light, the RX100 held it's own and thanks to the wide aperture lens, I didn't have to boost the ISO as much as I did in other compact cameras. Great dynamic range meant tons of detail in the shadows even with a perfectly exposed sky. I have no doubt that after shooting with the Sony RX100 V, you will be using your camera phone far less often.
Video
When it comes to a basic point and shoot, the Sony is still leading the way. With great quality and ease of shooting, all of your family memories and anything else you shoot will be recorded at the highest quality. But dive into the complicated menus and you will quickly discover that this camera is capable of so much more. Built in ND filters, full manual shooting, 4k video, 960fps slow motion, focus peaking, log recording, and so many more features that feel more at home in a $10,000+ professional video camera. Some of these features are unfortunately just a bit complicated to use (and find) and I'm sure you will be consulting the manual more than a couple times. Touch autofocus would have been great and I'm still wanting a mic input, but overall for video, the RX100 V is about as good as it gets.

Overall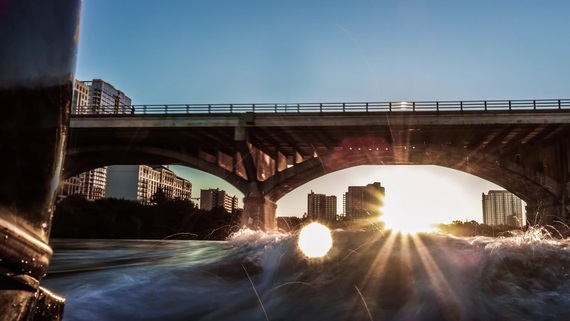 You really can't argue that the Sony RX100 V is the most powerful compact camera on the market. Unfortunately, the price reflects that statement at $999 in the US. The lack of a touch screen and complicated menus further restrict the potential audience to those with either a fair amount of camera knowledge and/or a fair amount of cash to spare for a pocket point and shoot. Is it really better to spend $1,000 on a compact camera or a semi pro Nikon D7100 DSLR after all. The truth is, if you can afford it, you should absolutely own the Sony RX100V no matter what other cameras you have available. The ability to have amazing quality & features in a camera that fits in any pocket or purse is well worth it. But if you are choosing between the RX100V and another camera on the market, things get a bit more complicated and I think the argument ultimately resolves around size or price. If having a small camera results in greater use, I think the RX100V is an amazing option. If you don't mind hanging a small weight around your neck or carrying an extra bag, there are some other great system around such as the Nikon D5500, Canon T6i, Canon M5, Sony a6300, or Sony RX100II that could be on the table. You will lose 4k unless you stick with Sony as well as some other features, but the other systems still shoot amazing photographs. But if price is the contributing factor, the Panasonic LX10 & Canon G7X are also options as well as the older Sony RX10 II, III, & IV. Feel free to let me know any question or comments below or on Facebook, and like us on Facebook and Instagram to see amazing images from these cameras and more.