WASHINGTON -- Hollywood pushed the Obama administration last year not to incorporate "fair use" protections in a massive international trade deal under consideration, according to an internal email obtained through the hack of Sony Pictures Entertainment and posted online this week by WikiLeaks.
The Trans-Pacific Partnership is a controversial international trade agreement, backed by the Obama administration, that critics argue has not been subjected to sufficient public scrutiny. On Thursday, lawmakers introduced legislation that would grant the president the power to "fast track" TPP, meaning members of Congress would not have the opportunity to offer amendments to the deal.
The email from Christopher Dodd, chairman and CEO of the Motion Picture Association of America, which publicly supported fast-track at the time, raises questions about the extent to which intellectual property provisions included in the deal are influenced by content producers.
On Feb. 20, 2014, Dodd, a former Democratic U.S. senator from Connecticut, sent an email to executives at Time Warner, Disney and other companies expressing deep concerns about recent remarks by U.S. Trade Representative Michael Froman regarding copyright provisions in the TPP.
Dodd's email referred to Froman's comments at the Center for American Progress a few days earlier. "For the first time in any trade agreement," Froman said, "we are asking our trading partners to secure robust balance in their copyright systems -- an unprecedented move that draws directly on U.S. copyright exceptions and limitations, including fair use."
Fair use is the doctrine that gives Americans the right to use limited amounts of copyrighted material for purposes like academia, commentary, comedy and art. Many consider it an important bulwark for freedom of speech, but content producers worry that fair use can be abused to steal intellectual property. Other countries don't have fair use protections as strong as those in the United States.
At the bottom of his Feb. 20 email to the executives, Dodd included the text of a separate email to Froman, in which he told the trade representative that the inclusion of fair use in free trade agreements is "extremely controversial and divisive." He added, "I am hopeful that I can report back to my members that that US trade policy has not changed, that USTR is committed to securing strong copyright provisions in the TPP."
Andrew Bates, a spokesman for USTR, said that Dodd reached out to Froman to convey his views "as stakeholders with diverse points of view do regularly."
Bates added, "Ambassador Froman and USTR officials frequently discuss trade policy issues with individuals and groups with diverse perspectives as part of the Obama Administration's open-door policy to encourage public discussion and input."
MPAA declined to comment on Dodd's email for this story. In the past, the organization has come under fire for backing overly aggressive copyright measures, like those included in the controversial Stop Online Piracy Act. Last year, Google accused MPAA of conspiring to achieve SOPA's goals "through non-legislative means." However, the group has maintained that it sometimes favors fair use and that its concerns have to do with stopping illegal piracy.
TPP critics fear that the agreement includes big concessions to Hollywood at the expense of the public interest.
Maira Sutton, a global policy analyst at the Electronic Frontier Foundation, a digital rights group, said that based on leaked versions of the TPP's text, the agreement appears to export weaker fair use provisions than those in current U.S. law.
Holmes Wilson, co-founder of the activist group Fight for the Future, said "there's absolutely no question that the [intellectual property] provisions in the deal were heavily influenced by the same lobbyists that brought us SOPA."
Sutton added, "The email truly shows how much influence the content industry has over USTR."
As Congress moves ahead with fast-track legislation, Dodd appears to want the deal to proceed. He said in a statement Thursday that "we look forward to working to move this important legislation forward."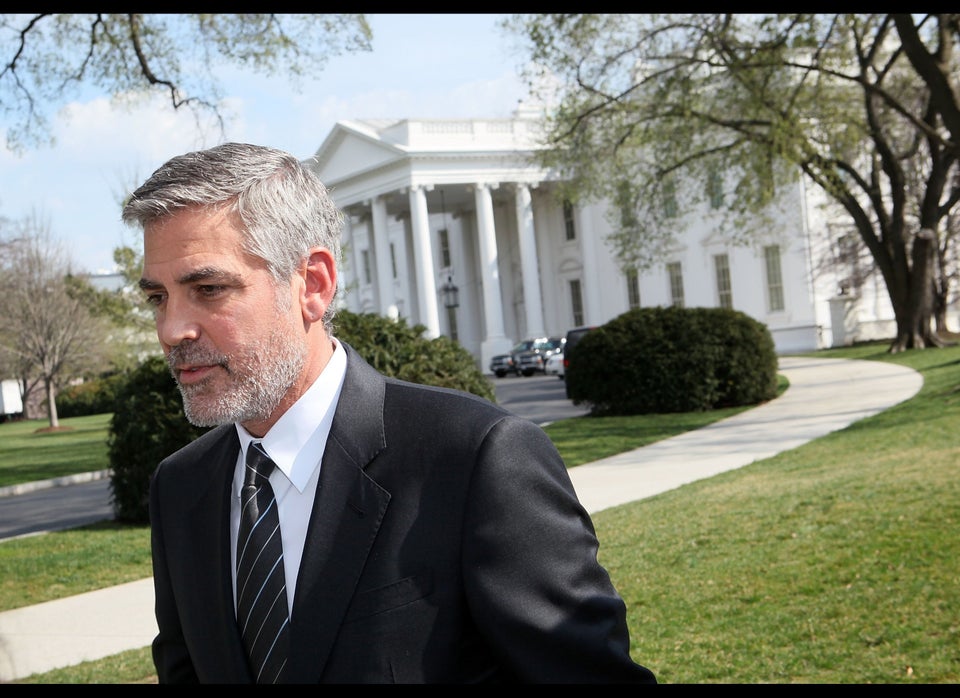 Obama With Celebrities
Popular in the Community