WASHINGTON -- President Barack Obama and Sen. John McCain (R-Ariz.) are at odds over whether the cyberattack on Sony Pictures, which the FBI has blamed on North Korea, should be considered an "act of war."
"I don't think it was an act of war," Obama told CNN Sunday. "I think it was an act of cybervandalism that was very costly, very expensive. We take it very seriously. We will respond proportionally."
But McCain, in a Sunday appearance on CNN's "State of the Union," advanced a different argument.
"The president does not understand that this is a manifestation of a new form of warfare," said McCain. "When you destroy economies, when you are able to impose censorship on the world and especially the United States of America, it's more than vandalism. It's a new form of warfare that we're involved in, and we need to react and react vigorously."
McCain suggested that the U.S. should begin by reimposing sanctions against North Korea that were lifted during the George W. Bush administration.

He also argued that the U.S. government should do more to engage people in Silicon Valley to help address cybersecurity issues.
"It's very hard to determine where national security ends and personal privacy begins," said McCain. "This is a continuing debate that we have. I've been to more meetings on cyber than any other issue in my time in the Congress, with less accomplished than any other, and it's time we sat down together."
North Korean hackers are believed to have targeted Sony Pictures over the film "The Interview," a comedy directed by Seth Rogen and Evan Goldberg that includes a scene of Korean leader Kim Jong Un's head exploding. "The Interview" was scheduled to premiere on Dec. 25. North Korean officials had deemed the film itself an "act of war" several months ago.
Before You Go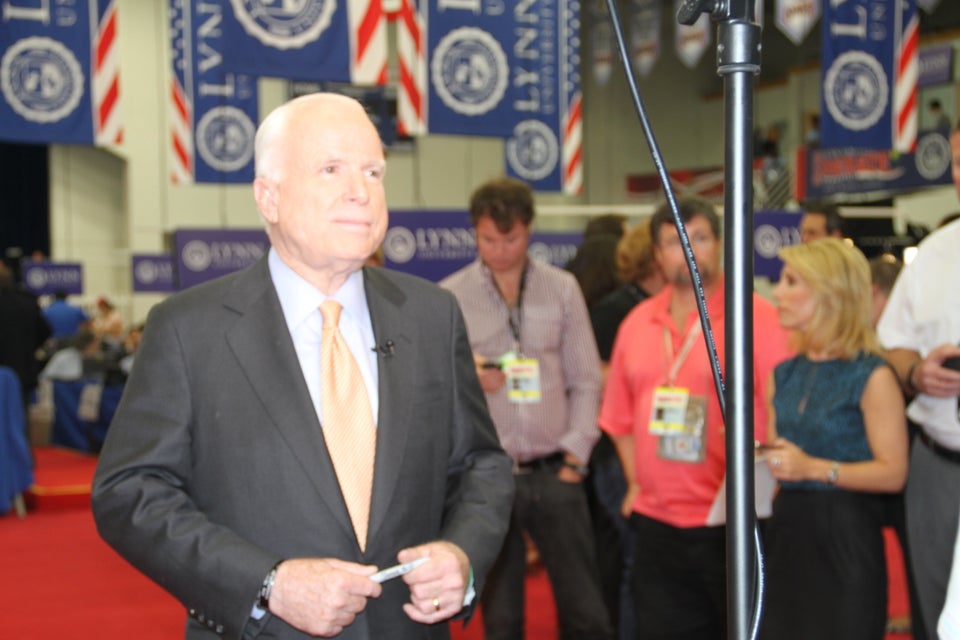 John McCain
Popular in the Community