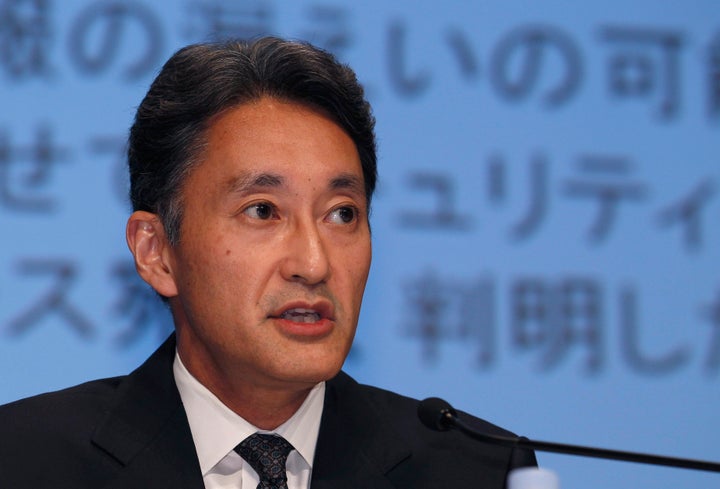 Following a data breach that exposed the personal information of 100 million users and shut down access to the PlayStation Network for weeks, Sony has announced that access to the PlayStation network is being restored.
Sony wrote in a blog posted Saturday evening that the process of restoring access to the network would begin in a select number of countries, then expand further, with all locations worldwide back online by the end of May. The Americas, Europe, Australia, New Zealand, and the Middle East will see their access restored first, while users in Japan and other Asian countries will be forced to wait longer.
"While we understand the importance of getting our services back online, we did not rush to do so at the expense of extensively and aggressively testing our enhanced security measures. Our consumers' safety remains our number one priority," said Sony executive deputy president Kazuo Hirai in a video released by the company (see below). "We want to assure our customers that their personal information is being protected with some of the best security technologies available today, so that everyone can feel comfortable enjoying all that PlayStation Network and Qriocity services have to offer."
Some states in the U.S. are seeing their access to the PlayStation network restored earlier than others, and Sony has posted a map that it will update as additional locations go back online. The company says all U.S. users should be able to get back online within several hours.
Sony requires PS3 users to update their firmware prior to going back online, and also recommends that users change their passwords.
Technologizer notes that in terms of the potential loss of data and the downtime suffered by users, Sony's PlayStation outage seems likely to rank among the worst ever.
"Okay, it's close to three weeks later. The PlayStation Network outage continues, it involves the leakage of personal data, and we don't know when it'll end. Anyone want to argue that it's not the single worst fiasco of this type ever?" writes Technologizer.
Though the network is -- according to Sony -- secure, it remains to be seen whether it can recover from the lengthy outage and data breach in order to retain its users and prevent them from defecting to competing services.
"It's hard to say what's worse for gamers: this lengthy outage - one of the worst on record - or the compromise of their personal data," notes ReadWriteWeb. "Either way, Sony will have a long road ahead to win back the trust of gamers, who have a wide variety of options for other console or handhelds games." According to Reuters, "some users have said the prolonged outage has prompted them to switch to rival Microsoft's Xbox Live games service."
"Please know that we are doing everything we can to fully restore network services around the world and to regain your trust over the days weeks and months to come," said Hirai.
According to Joystiq, the Sony services that will be up and running by May 31 include the following:
Sign-in for PlayStation®Network and Qriocity services, including the resetting of passwords Restoration of online game-play across PS3 and PSP Playback rental video content, if within rental period, of PlayStation Network Video Delivery Service on PS3, PSP and MediaGo Music Unlimited powered by Qriocity, for current subscribers, on PS3 and PC Access to 3rd party services such as Netflix, Hulu, Vudu and MLB.tv 'Friends' category on PS3, including Friends List, Chat Functionality, Trophy Comparison, etc PlayStation Home
WATCH:
Calling all HuffPost superfans!
Sign up for membership to become a founding member and help shape HuffPost's next chapter