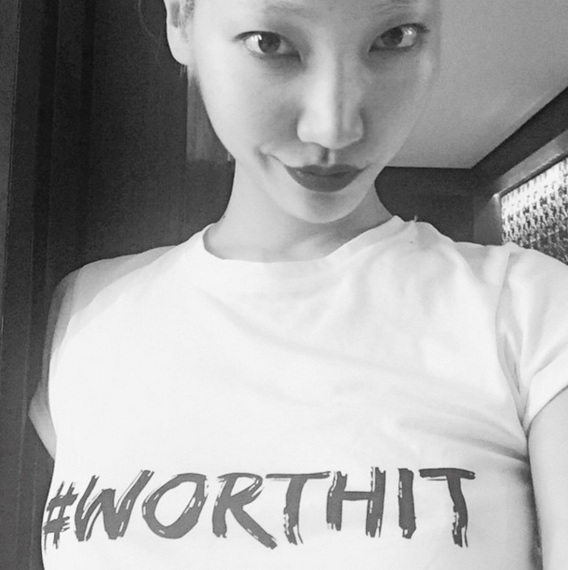 Soo Joo Park already has a number of high-end campaigns under her belt -- Chanel, DKNY, Redken to name a few -- and on Thursday morning (her birthday no less), it was announced that the model has scored another lucrative contract, this one for L'Oreal Paris.
The Asian-American model -- the first in the brand's 106-year history -- has signed on with the beauty giant as its newest model ambassador, joining the likes of Karlie Kloss, Lara Stone, Barbara Palvin and Doutzen Kroes. Getting her start at 26, the platinum-haired Californian may have taken a very unlikely career path for an aspiring model, who typically get their start in as lanky teenagers, but in the few short years she's been in the industry, her career path has the trajectory of that of a rocket ship. Now at 28, the model is excited about what an international beauty contract means, not only for her sky-rocketing career, but the industry as a whole.
To hear what Soo Joo has to say about this monumental job, click HERE!