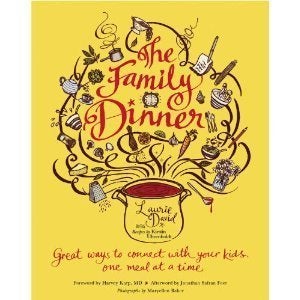 If you were anywhere on the Internet this past Wednesday, you might have noticed big black bars covering logos and text on big websites, like Google and Etsy. And, if you were trying to find information on go-to research machine, Wikipedia? You couldn't. All of this was inconvenient, yes, but more importantly, it was a statement. This demonstration was what web-wide "censorship" might look like, if the SOPA (Stop Online Piracy Act) bill gets passed.
The bill was created by lawmakers to stop illegal streaming and downloading of movies and TV shows online. Free distribution of this copyrighted material hurts production companies and studios; they don't make money if people aren't paying to watch their content.

But, the bill included a lot of vague and complicated wording. Leaders in the tech industry were worried that it might actually give the government too much power and the ability to shut down any website that violates these terms. Since the web thrives on creativity, innovation, the free flow of information... they thought all of this would be threatened by SOPA.
Now, it looks like the Internet blackout worked -- earlier today, the main sponsor of SOPA, Representative Lamar Smith, decided to postpone voting on the bill until there's wider agreement on what it would really do. In honor of this victory for so many websites, let's talk about it at tonight's family table.
Questions for discussion:

Did you see any of the 'blacked out' websites this week? How did it make you feel?
Have you ever created something and uploaded it online?
Do you think you should have the right to?
Besides censoring websites, what are some ways that people could be encouraged to support original content without streaming it illegally?
This Week's Recipe:
Each week, we give you something to talk about at dinner time, and now, something to eat too! Tonight's recipe comes to us from The Naptime Chef: Ginger-Lime Tube Pan Roast Chicken.
In her new cookbook, The Family Dinner, Laurie David talks about the importance of families making a ritual of sitting down to dinner together, and how family dinners offer a great opportunity for meaningful discussions about the day's news. "Dinner," she says, "is as much about digestible conversation as it is about delicious food."
We couldn't agree more. So HuffPost has joined with Laurie and every Friday afternoon, just in time for dinner, our editors highlight one of the most compelling news stories of the week -- stories that will spark a lively discussion among the whole family.
Subscribe to receive HuffPost Family Dinner Downloads by email every Friday afternoon.