 NY Tech Meetup, a community comprised of more than 19,000 technology enthusiasts, held a large rally Wednesday afternoon to protest the anti-piracy legislation proposed by SOPA and PIPA.
The rally took place outside the midtown offices of Senators Chuck Schumer and Kirsten Gillibrand, both of whom support the controversial bills.
An email calling for the "emergency" meetup was sent out by organizers last Friday and said:
The future of the NY tech community is in jeopardy...The cure that is being proposed and championed by the lobbying power of major copyright holding organizations like the Recording Industry Association of America (RIAA) and the Motion Picture Association of America (MPAA) will create a cure that is much worse than the disease and irrevocably damage the very nature of the internet and by extension, the future of New York.
The rally coincided with a multitude of online "strikes" on Wednesday organized by highly-trafficked websites including Reddit, Google, and WordPress.
Wikipedia had a 24-hour blackout Wednesday, making its pages unavailable and replacing them with information explaining their opposition to SOPA.
The industry received a major victory on Saturday when the White House announced its opposition to SOPA and PIPA because it did "not support legislation that reduces freedom of expression, increases cybersecurity risk, or undermines the dynamic, innovative global Internet."
While many heralded the decision, those who support the measures said the fight would continue. CEO of News Corporation Rupert Murdoch took to his error-prone Twitter account to criticize the president by saying, "So Obama has thrown in his lot with Silicon Valley paymasters who threaten all software creators with piracy, plain thievery."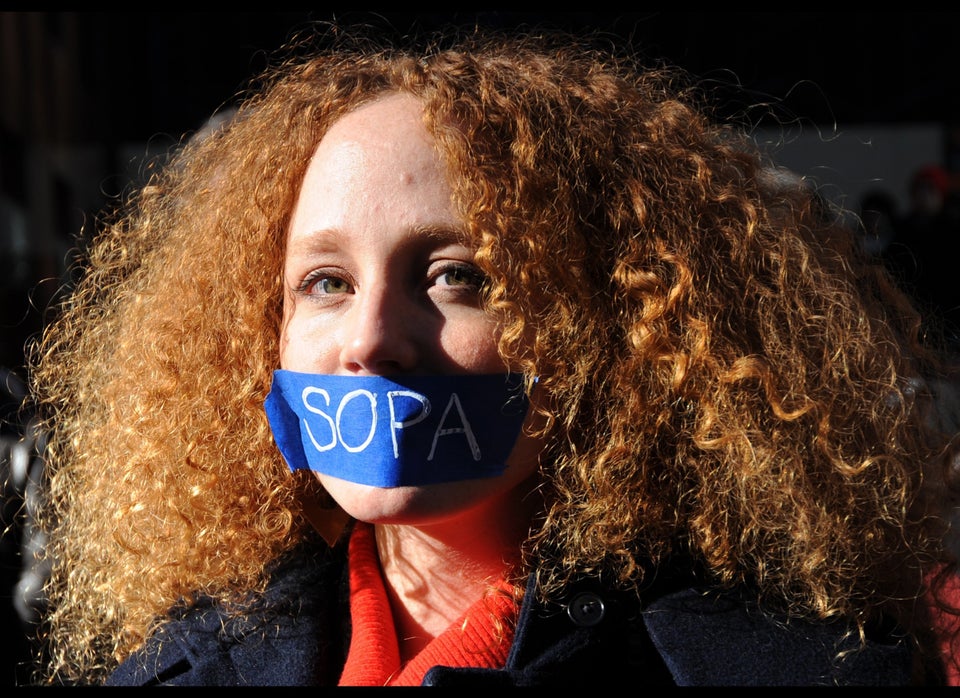 Popular in the Community