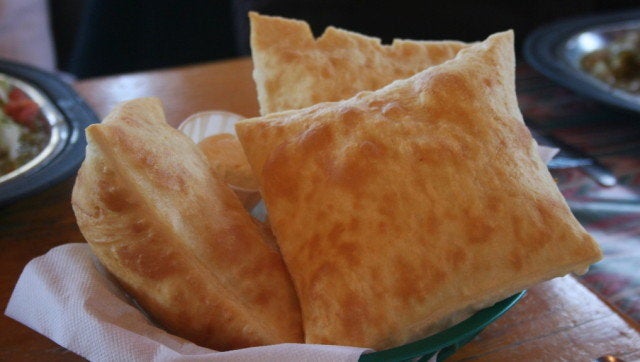 Growing up in New Mexico, you begin to understand a few universal truths about dining in restaurants: at the beginning there will be chips and salsa, in the middle there will be green or red chile and at the end, there will be sopapillas. This fried dough creation is a staple of New Mexican cuisine, usually served simply with a bottle of honey next to the basket. Sopapillas, like any regional fried dough (think doughnuts, beignets, funnel cake) are an indulgence -- we are actually just talking about deep fried pockets of dough -- but they are so worth it.
As kids, we were pretty convinced that "sopapilla" meant "little pillow," since that's what they look like, but it actually translates to to "holding soup." Something magical happens when this dough hits hot oil: it puffs up, forming a hollow well in the center, which is perfect for filling with all manner of delicious things. In the wild, here is how you will find sopapillas:
Rolled in cinnamon and sugar.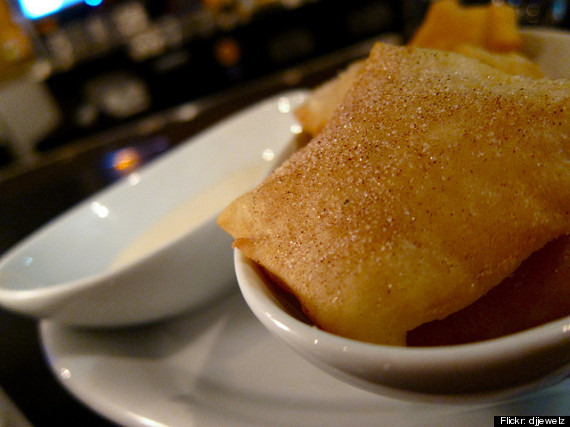 Stuffed with beef, beans, chicken or scrambled eggs and smothered in green chile and cheese: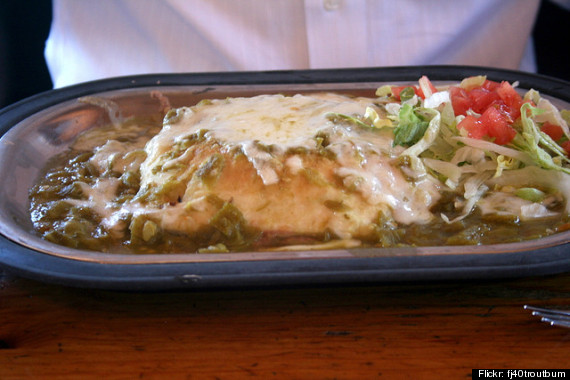 Split down the middle, stuffed with taco fixings and used like a hamburger bun: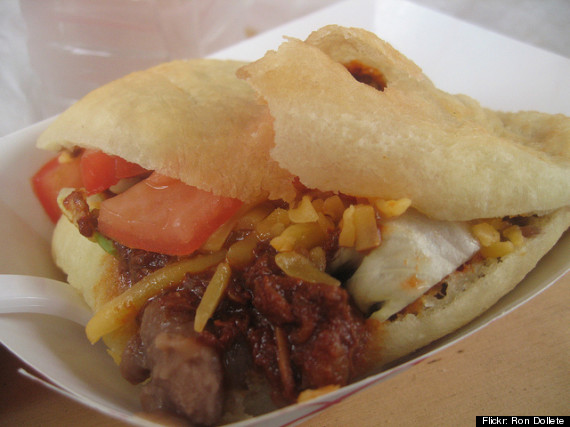 Or, my personal favorite, naked -- simply fried, served warm with a bottle of honey: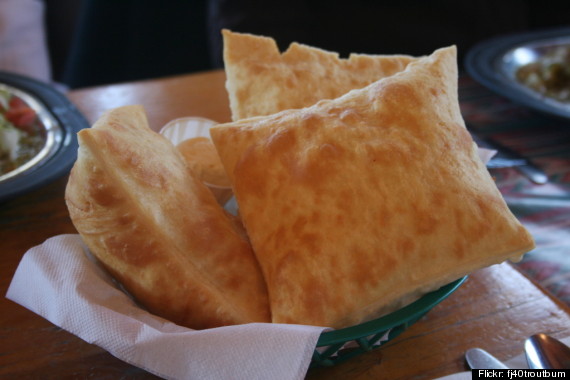 As a kid, it was easy to take sopapillas for granted. But in truth, they are a little time consuming, and require deep frying, which keep us from making them at home. If you do end up making sopapillas at home, let us know how it goes -- and maybe send a few our way?
Related
Before You Go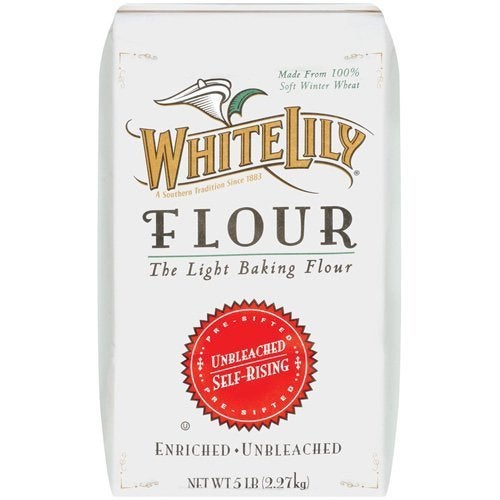 American Regional Foods