The adorable British duo are old pros at red carpet interviewing, telling DeGeneres that they weren't nervous but they were hungry. At one point the girls even took a snack break, sitting down on the red carpet for finger sandwiches and juice boxes.
Dressed in matching gold and pink princess dresses, Sophia Grace, 8, and Rosie, 5, squealed in excitement when they met Lady Antebellum, Fergie and Flo Rida, and screamed even more when they were reacquainted with Katy Perry and Rihanna. The girls really worked the red carpet and even serenaded Maroon 5 with the band's hit song "Moves Like Jagger."
The girls did such a great job that Ryan Seacrest and Giuliana Rancic might want to watch their backs -- we'd gladly watch the entire red carpet pre-show if Sophia Grace and Rosie were involved.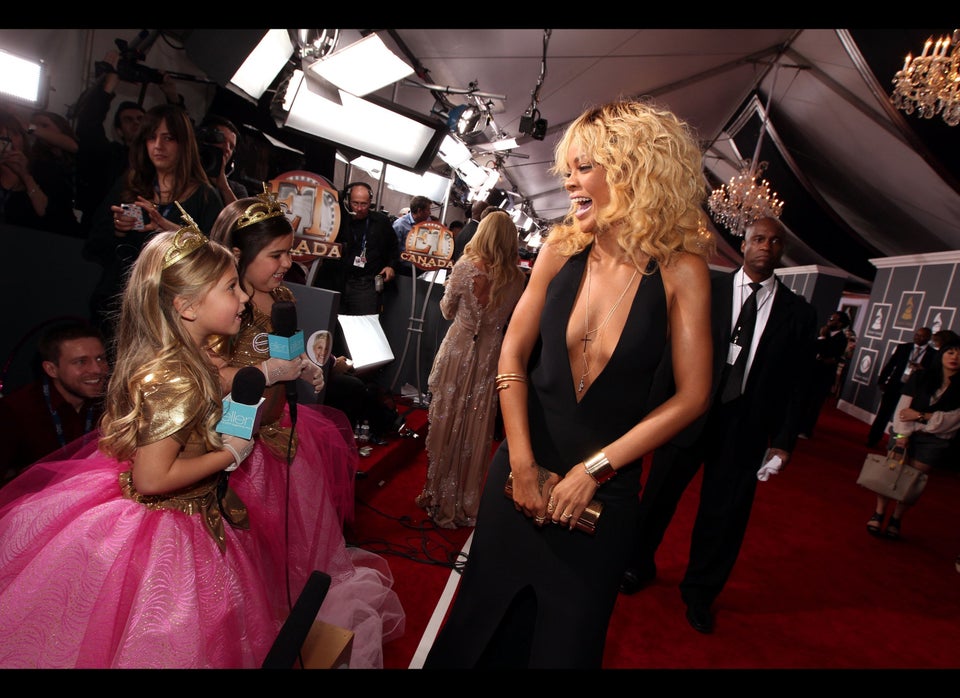 Sophia & Rosie Grammy Awards
Related
Popular in the Community