From a distance, Sophia Narrett's "paintings" seem to be dripping from their canvas. They run off the edges of an imaginary frame, blurring the space that separates the viewer from the encroaching work. The landscapes swirl and the figures appear in mid-movement, amounting to a dance of color and a hint of a third dimension.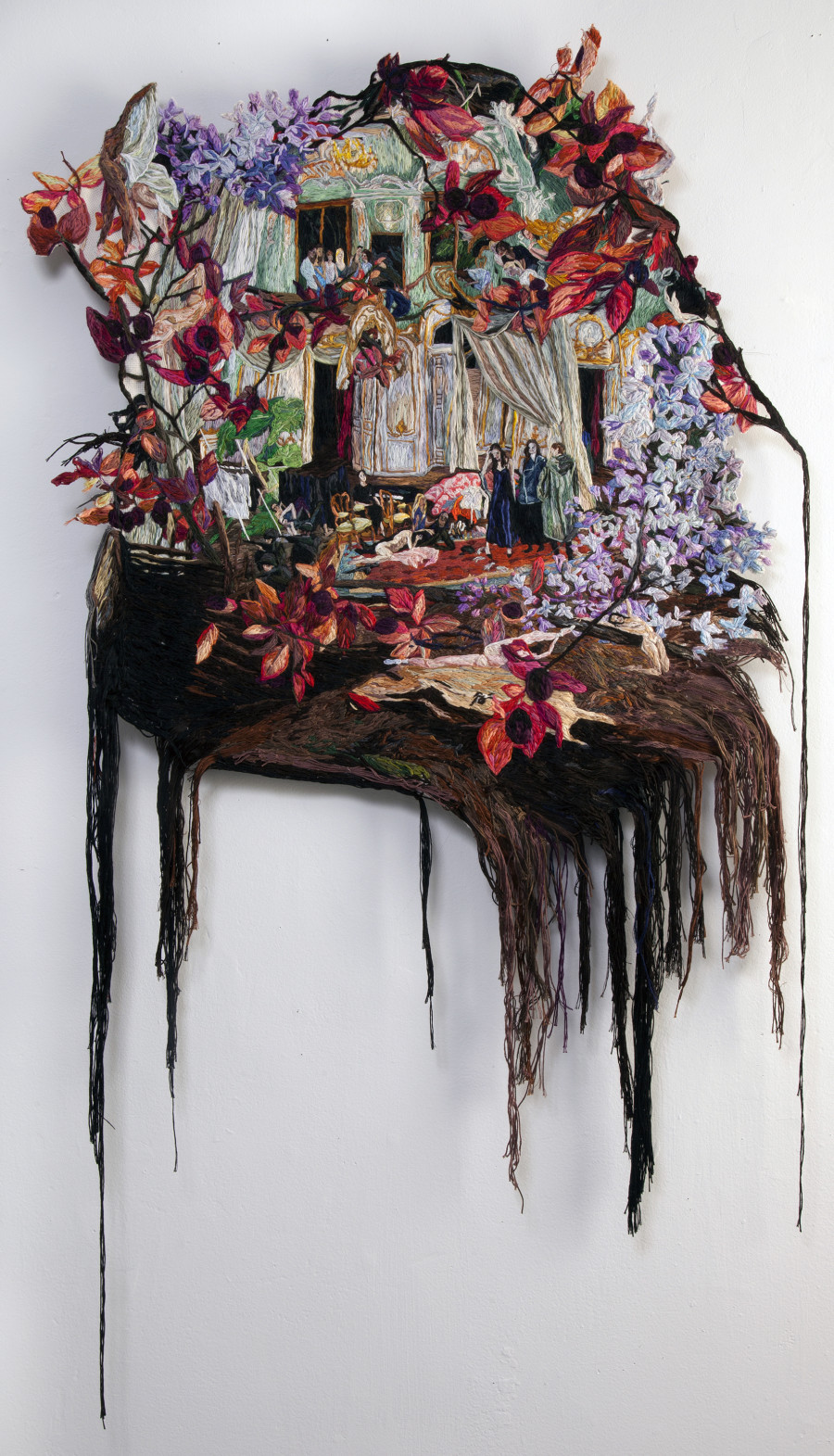 The Serious Side of Three Dreams, 2014, Embroidery Thread and Fabric
Take a few steps closer and you notice the paintings aren't paintings at all. The scenes of huddled masses and stormy skies are actually crafted from thread, embroidered into wild nests of people, places and things. Living in the void between a heaping sculpture and a modified relief, the woven images mime the fluidity of oil paint, crafting an evolving narrative before your very eyes.
"I started as a painter, focusing on narrative figure painting," Narrett explained to The Huffington Post. "As I continued painting I realized I wanted a different kind of physical engagement with the materials, which made sense when I started working in thread." In 2010, she experimented with the sculptural quality of fibers, bringing color palettes to new heights in methods similar to mixing paint.
"As I continued working in embroidery I became interested in the repercussions that embroidery holds for the image and story, as well as the way that it dictates the process," she added. "As the emotionality of the narratives heightens to that of melodrama, the intense investment in the embroidery process required to create legible images speaks to the overwrought nature of the fantasy."
The fantasy is indeed dramatic, as if Hieronymus Bosch and a tapestry fiend collaborated on a darkly romantic masterpiece. Think the Bayeux Tapestry on acid. Check out more of Narrett's work below and visit her artist website for more information.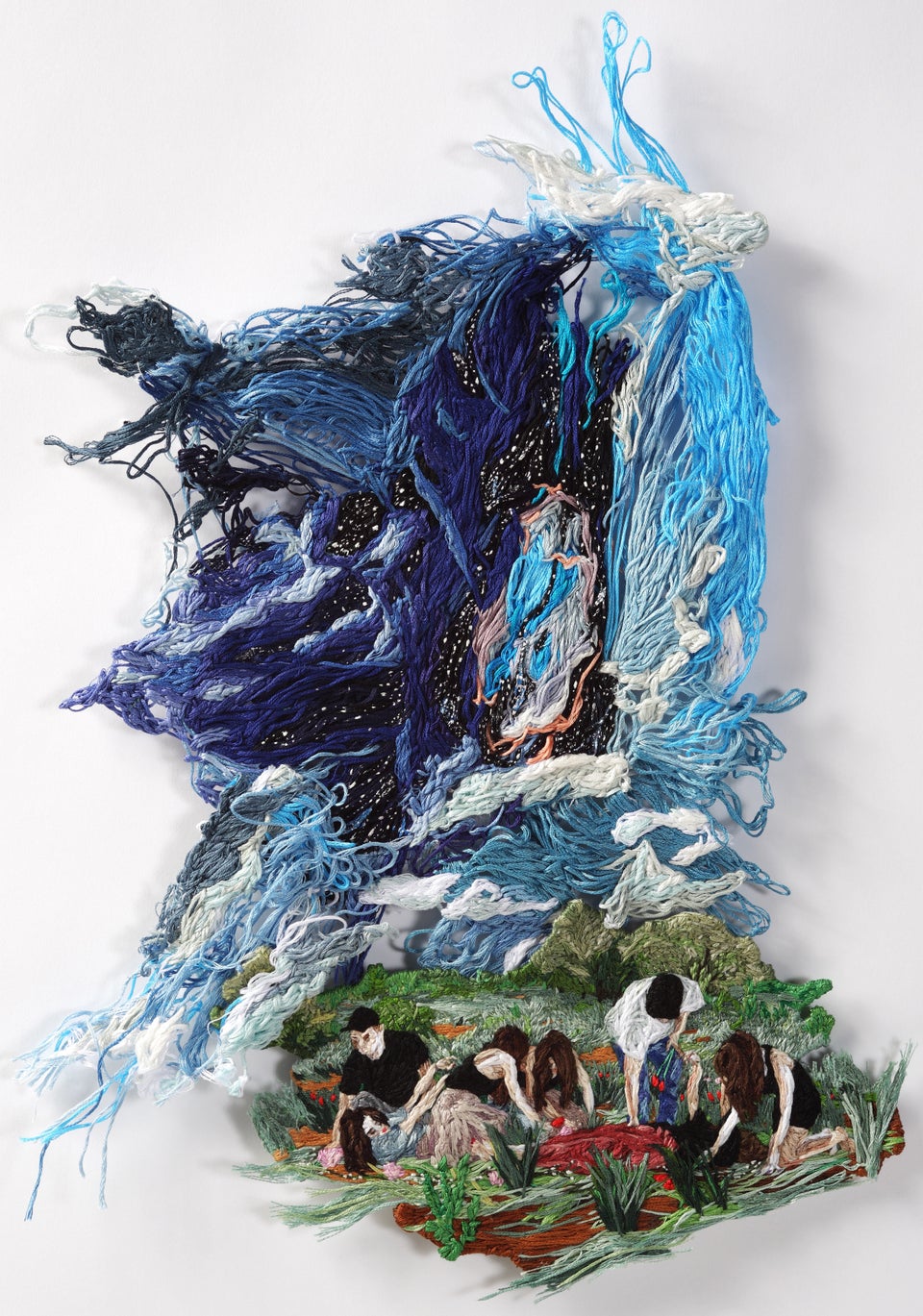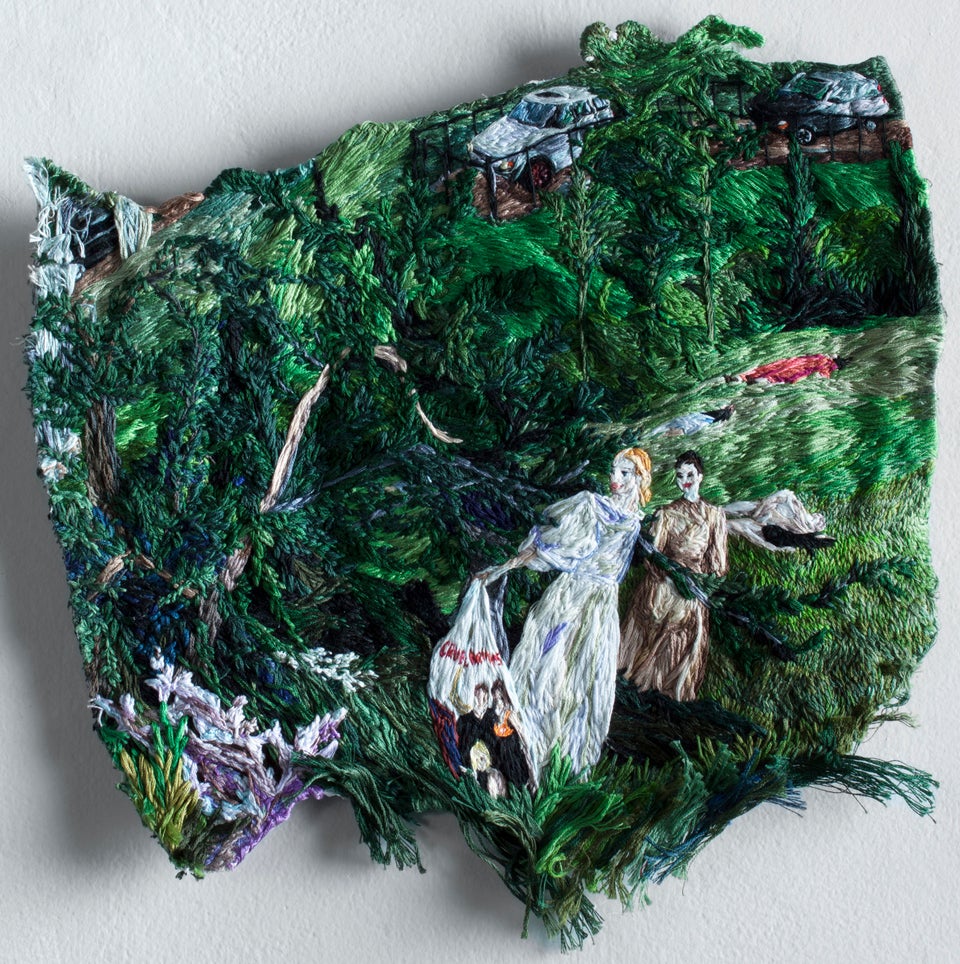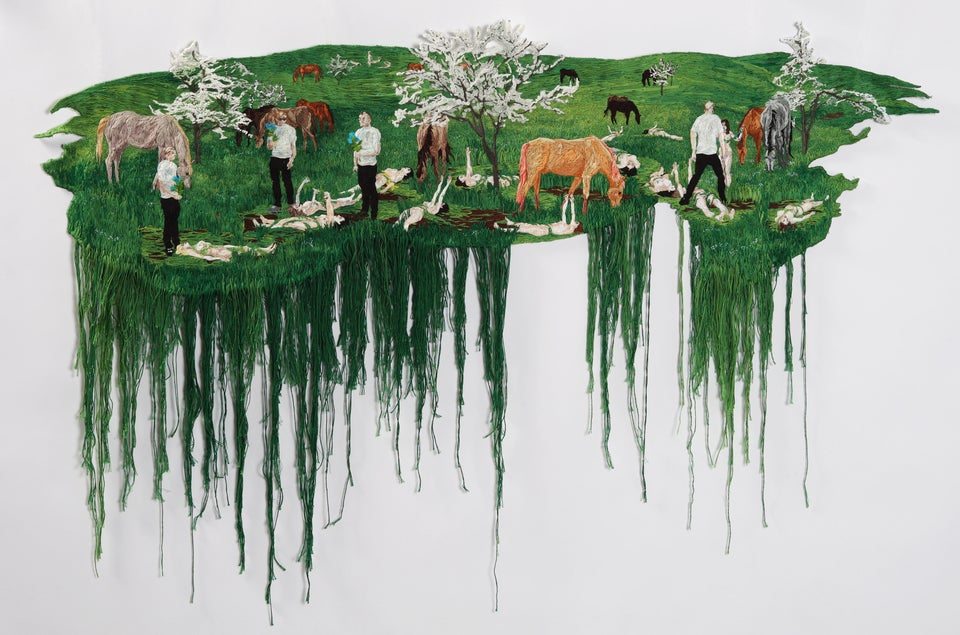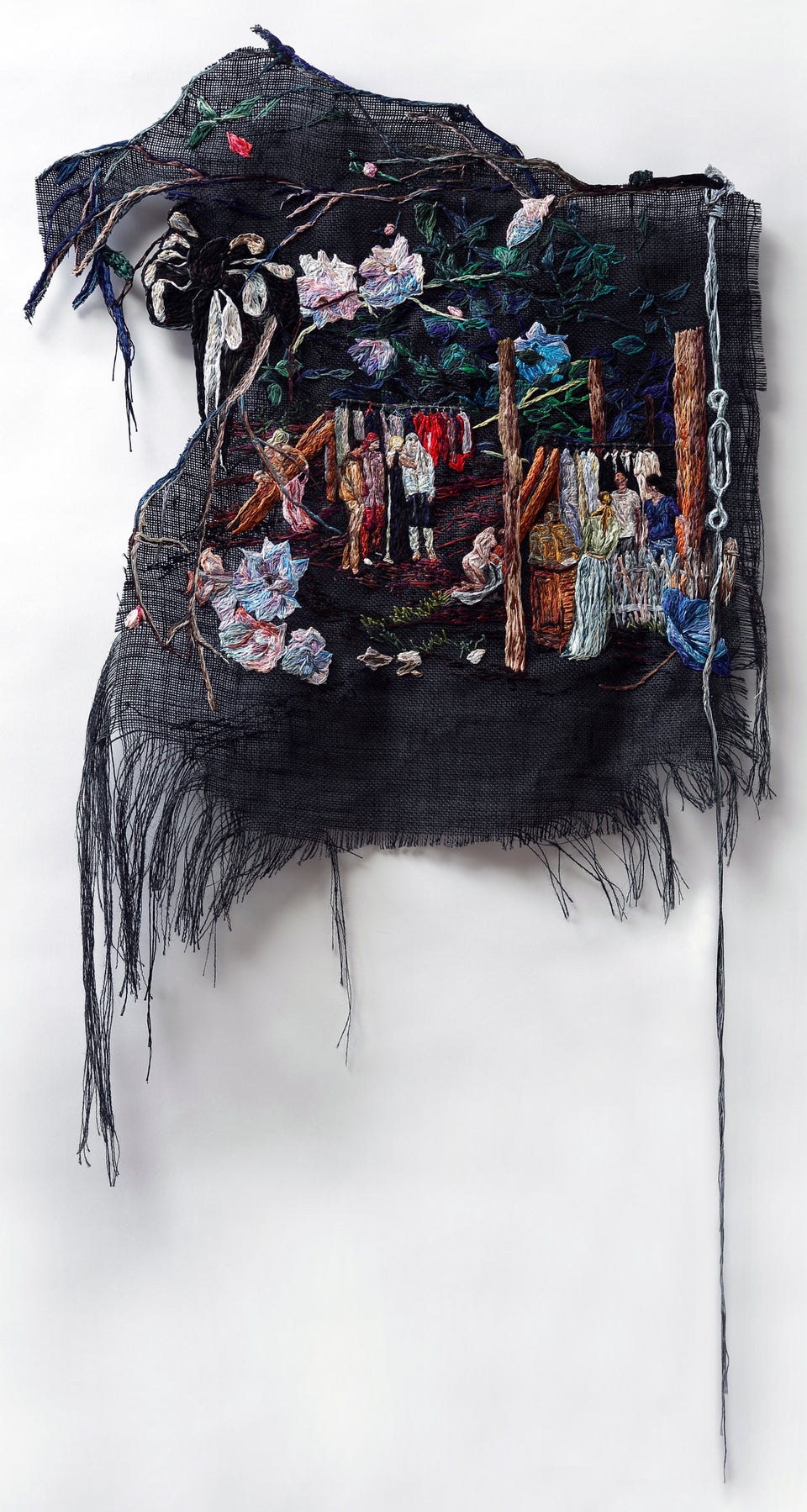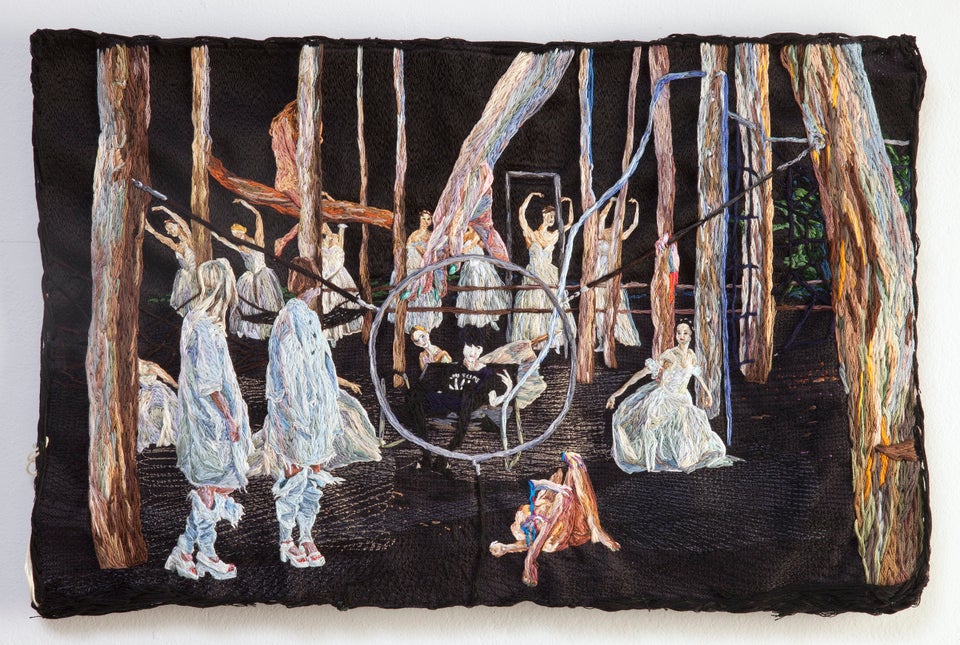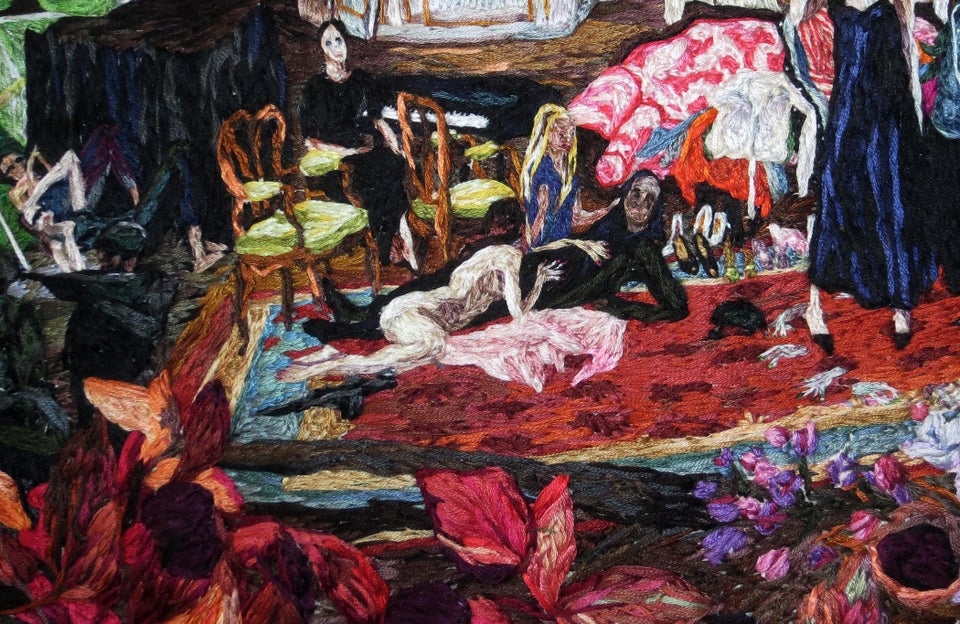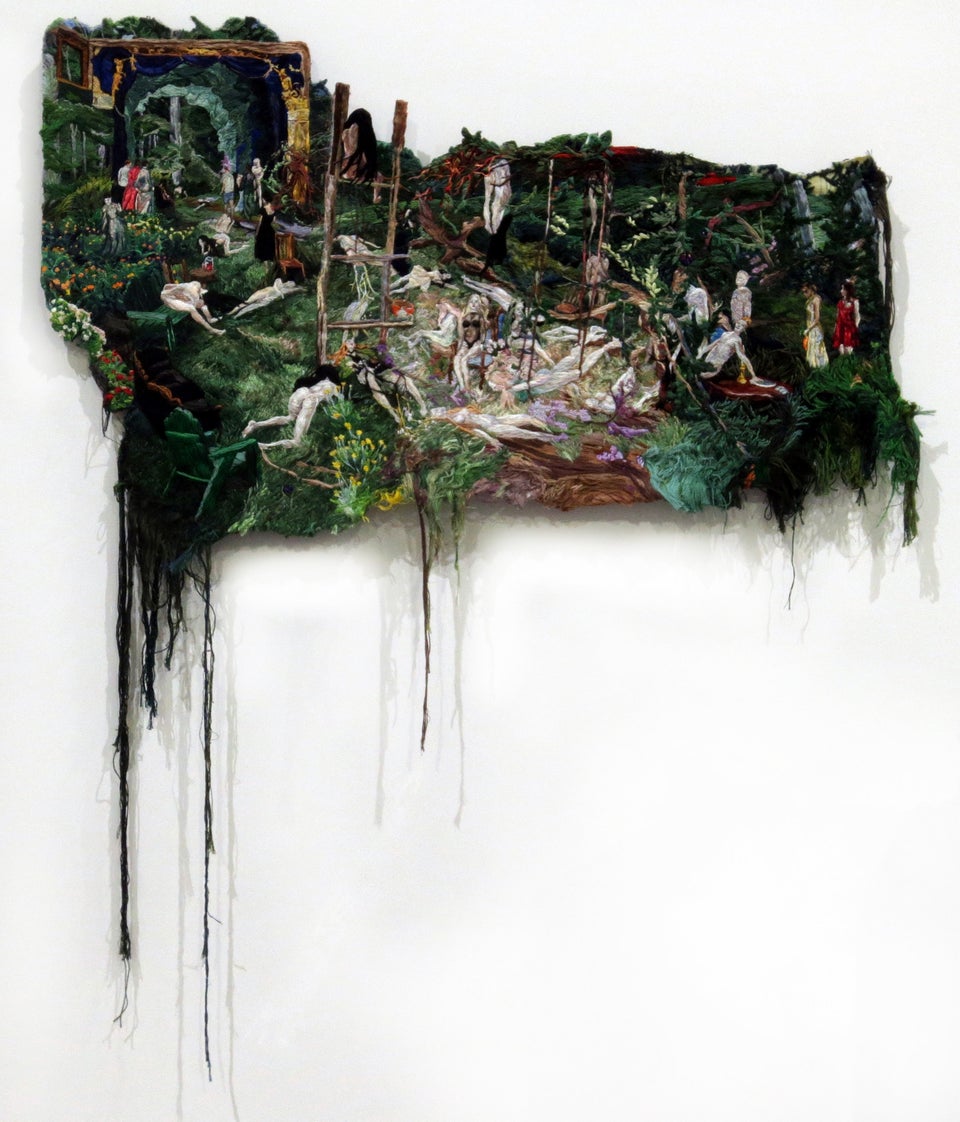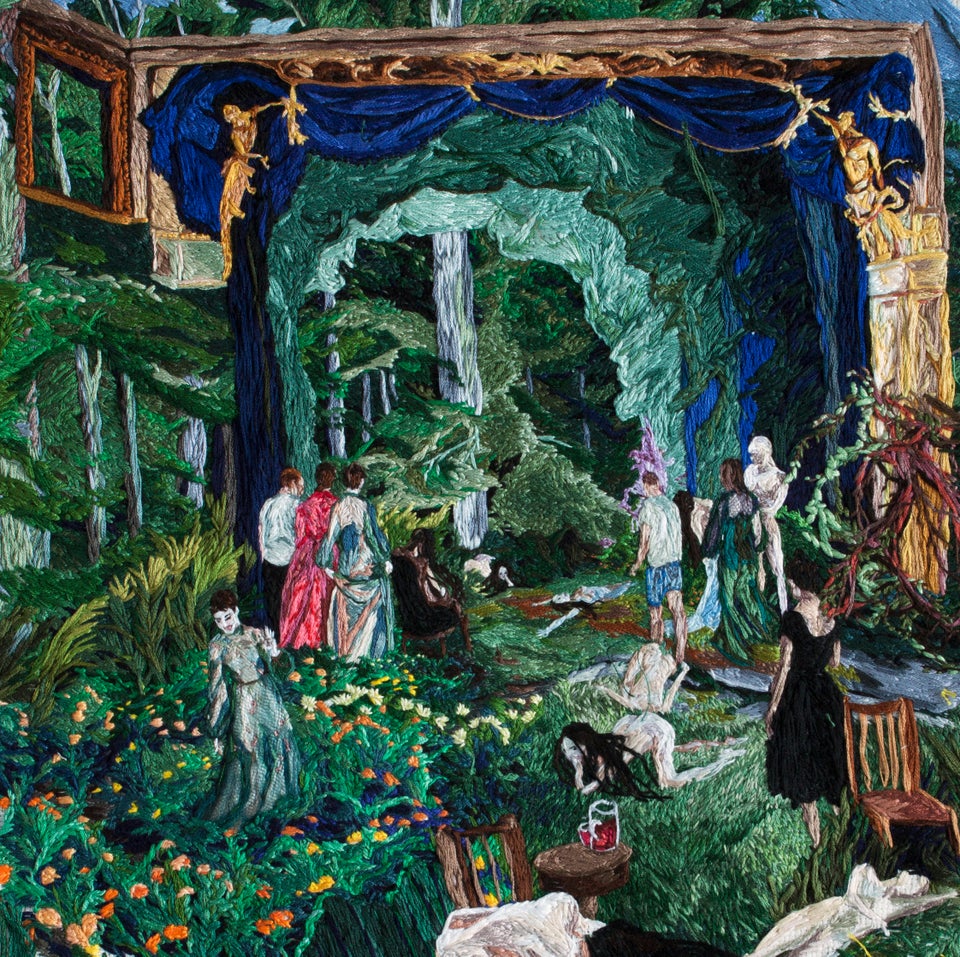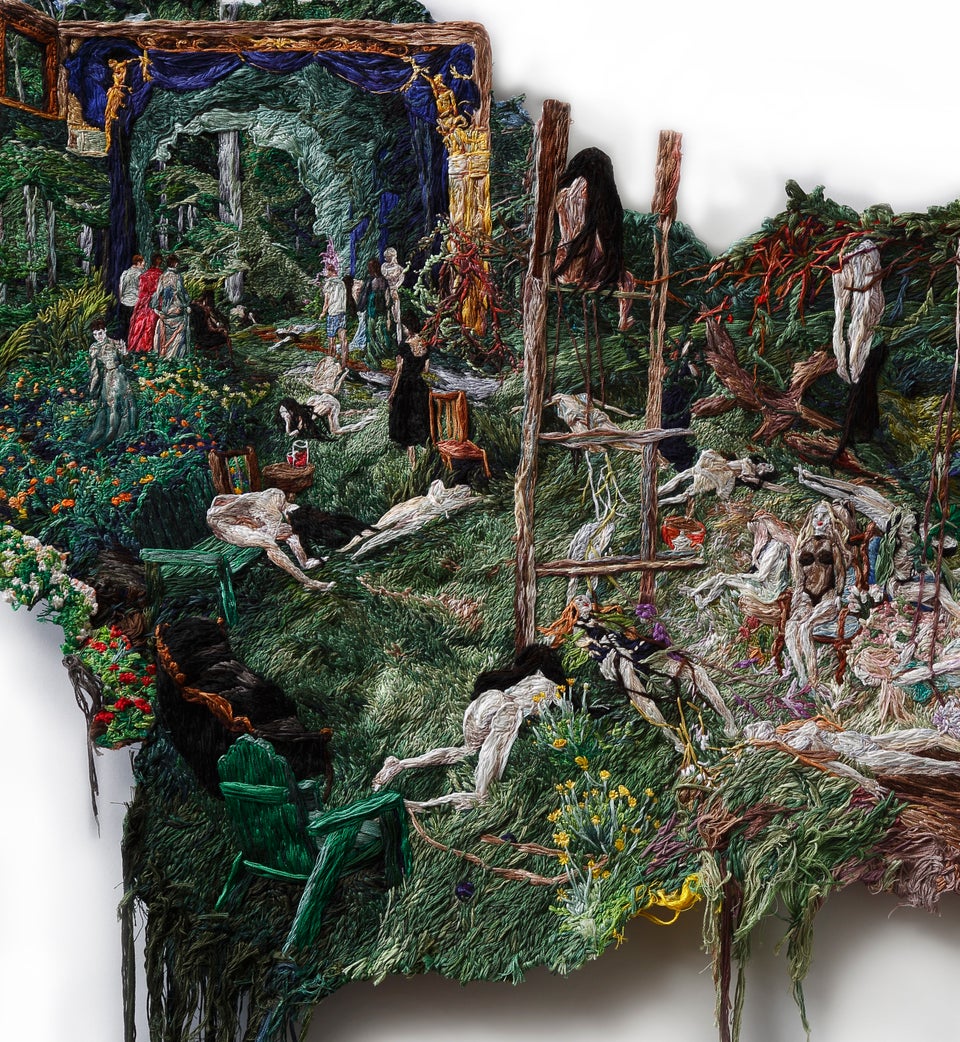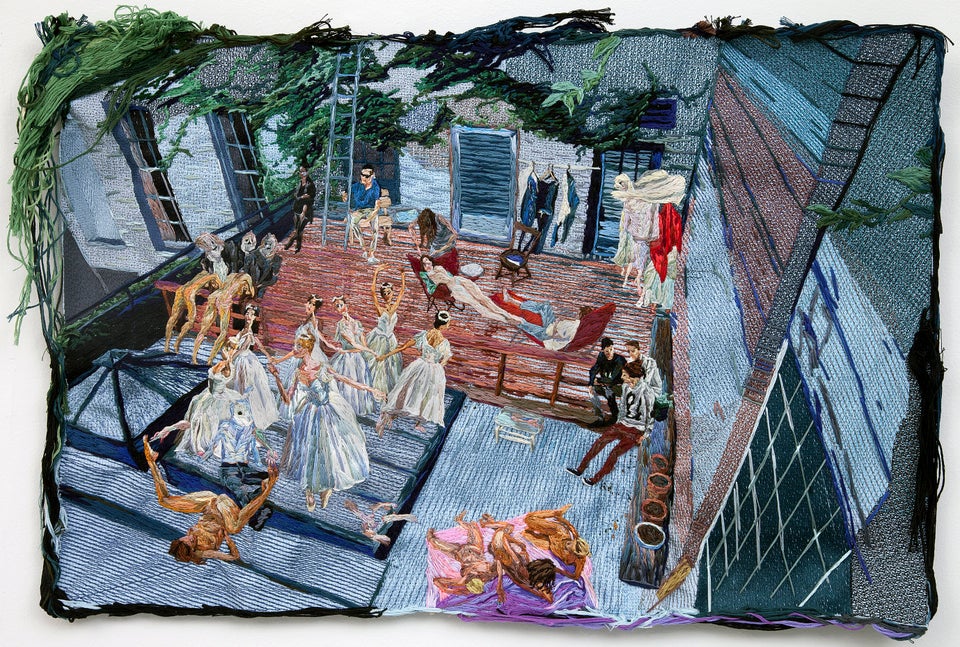 Related
Popular in the Community