Young immigration activist Sophie Cruz amazed a crowd of hundreds of thousands with her rousing speech of hope and love at the Women's March on Washington on Saturday.
Joined on stage by her parents and younger sister, 6-year-old Cruz told the crowd that she had joined the demonstration to make "a chain of love to protect our families."
"Let us fight with love, faith and courage so that our families will not be destroyed," Cruz said. "I also want to tell the children not to be afraid, because we are not alone. There are still many people that have their hearts filled with love. Let's keep together and fight for the rights. God is with us."
Cruz also delivered her speech in Spanish, ending with a rousing chant of "Si se puede! Si se puede!"
Cruz melted hearts on Saturday, but more importantly, she's broadening minds. Her powerful message about the future of the country wasn't just a touching moment ― it was history in the making.
Before You Go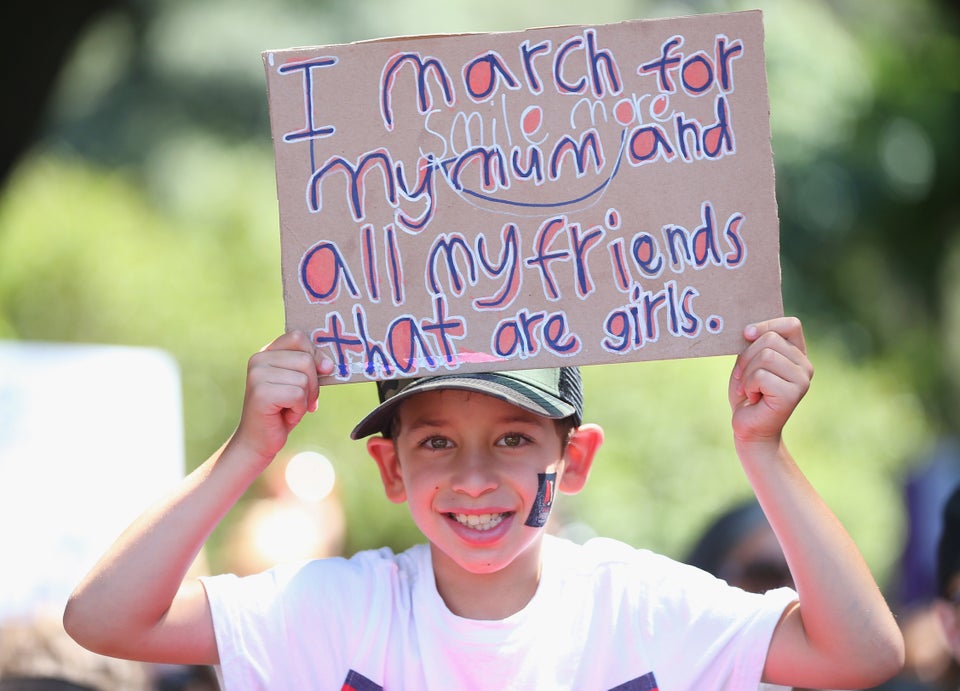 Women's Marches Around The World
Popular in the Community