She also said men need to get on board to bring about real change.
"Make sure that men are an active part of the solution," Grégoire Trudeau said in a release from G(irls)20, which works to increase women's participation in the workforce. 
"It is only with the full participation of all actors that we will be able to give more women and girls the opportunity to reach their potential," Grégoire Trudeau also said.
The Organization for Economic Co‑operation and Development estimates that reducing the gender gap in labor force participation by 50 percent across its 35 member nations would boost gross domestic product 6 percent by 2030.
"We still have a lot of work to do," Grégoire Trudeau said, per the G(irls)20 release. "Investing in girls is a key step in the fight for gender equality. It also gives us the opportunity to recognize that gender equality is not an issue faced by just half of the population, but by all."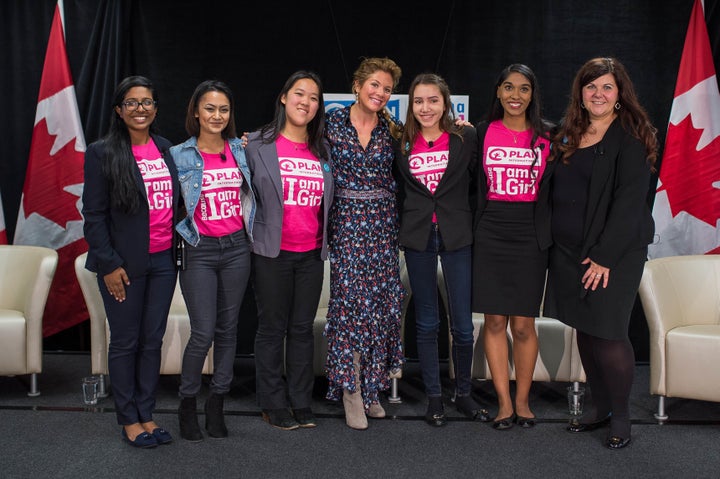 BEFORE YOU GO
PHOTO GALLERY
Obama and Trudeau Are Just Awesome Together