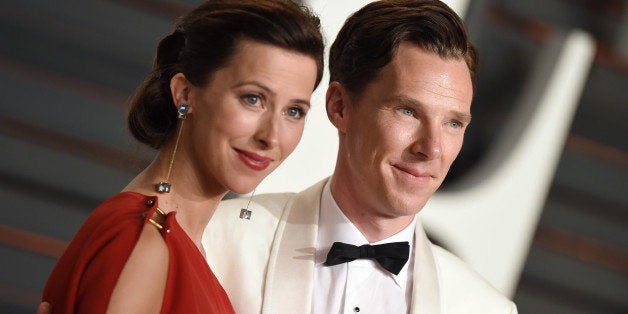 Sophie Hunter's wedding dress has finally been revealed, and it was worth the wait!
Benedict Cumberbatch's wife stunned in a one-of-a-kind lace Valentino couture gown. She was photographed by Annie Leibovitz for Vogue magazine's April issue (a photo can be seen here).
According to Vogue, Hunter's gown took three months to produce. In her first meeting with designers Maria Grazia Chiuri and Pierpaolo Piccioli, they spent three hours discussing the design and process, which Hunter told Vogue she found "inspiring."
"From the directorial point of view, I see opera in it, I see art, I see theater," she said. "There's a narrative of the individual and the occasion and the setting that is utterly unique."
Hunter was accompanied down the aisle by five bridesmaids and and three pages, who were also dressed in Valentino. Rather than wearing her 200-year-old family wedding veil, she donned a silk tulle veil appliquéd with the dress's lace.
"Watching it evolve, I now have a concept of how many people made it and worked on its history," Hunter told Vogue of the finished gown. "It's humbling, actually."
The Huffington Post's attempts to reach Valentino for more details were not returned at the time of publication.
UPDATE: A previous version of this story included a photo of Hunter in her wedding gown embedded from Valentino's Instagram account. The company has since removed the photo. This story has also been updated with details about the dress included in Vogue magazine.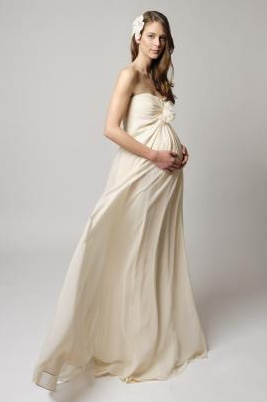 Maternity Wedding Dresses