Turner reflected Saturday on her time on the set of "GoT" at New York Comic Con 2018. And, although she didn't offer any concrete details of the upcoming eighth and final season of the show, she did give some interesting behind-the-scenes tidbits about how she and Williams, who is also her close friend, relax after a day of shooting.
"We're kind of like loners on 'Game of Thrones,' just because the past few seasons Maisie and I have sleepovers every night when we're shooting. Or every night whenever both of us are in town. We just used to sit there and eat and watch stupid videos and smoke weed," she said, according to Vulture. "I don't know if my publicist will kill me for saying this. We'd get high and then we'd sit in the bath together and we'd rub makeup brushes on our faces. It's fun."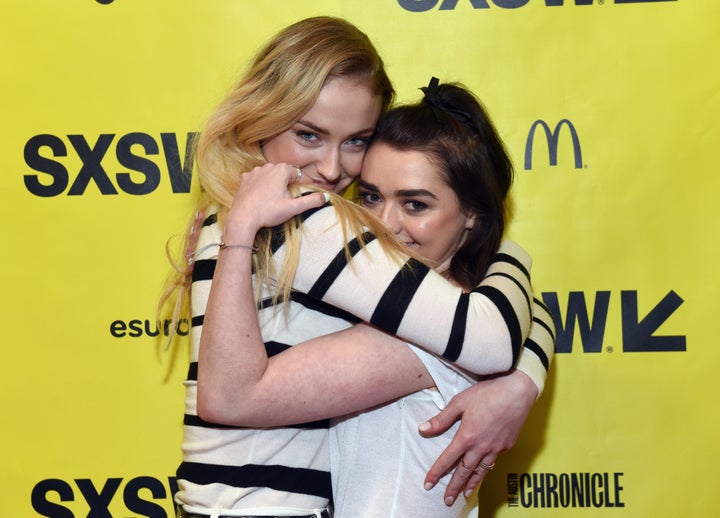 No word on if they used a Mother of Dragons bath bomb or if they're more sativa and indica girls, but Turner did offer a little insight into what her character, Sansa Stark, will be going through next season.
"I know I say this every season, but Sansa really comes into her own this season. The past few seasons for her and the whole series for her, she's kind of been somewhat lost as a matter of where she wants to be, who she wants to be, who she wants to surround herself with, and this season she is very, very self-assured. She knows what she wants. She knows what she stands for. She knows who she wants to be around, and she faces threats to that this season. But, well, we'll see how that goes."
If her depiction seemed a bit vague, it actually makes a whole lot of sense. The 22-year-old actress also emphasized the crazy precautions the show has taken to keep spoilers from leaking out while at Comic Con.
"The secrecy is crazy," Turner said. "We have a whole different name for it when we're shooting it. I think this season it was like the Tree of Life or something."
Turner also mentioned that names are changed on the script and the call sheets and that something called a "drone killer" shoots down anything that flies over the show's sets.
"I don't know how it does it. It creates like this field around, and the drones just drop," she said. "Also, we shoot fake scenes. We got into costume in Croatia because we know the paparazzi lurk around there, so we would spend like half a day doing nothing."
Fun! And by that description alone, we're thinking she and Williams' smoked a whole lot of indica to deal with that.