Some of us might be fearful of combining a sheer skirt with a thong. Not so Sophie Turner, an Australian model who spent her Labor Day weekend in a daringly see-though ensemble.. and posed for many, many photos.
To be fair, what appears to be a leopard print thong under Turner's skirt could also be a bathing suit bottom. But the rest of the outfit, consisting of a gauzy maxi skirt and tight ribbed tank top, didn't look like the sort of thing you swim in. Regardless, this was no accidental wardrobe malfunction. 28-year-old Turner tweeted several photos of herself before and during the party, including a backside shot captioned, "Cheeky..."
We see what you did there, Sophie. We also see... well, everything else. While you may wonder why this outfit is "news" (duh, it's not) we will note that it is instructive:
1. Not all "wardrobe malfunctions" are wardrobe malfunctions -- some people bare their bums knowingly and proudly. (For our purposes, we just call them "purposeful wardrobe malfunctions".)
2. If you thought you had the rustle up a beige slip or some full-coverage nude panties for that sheer skirt you bought this summer... well, you have other options!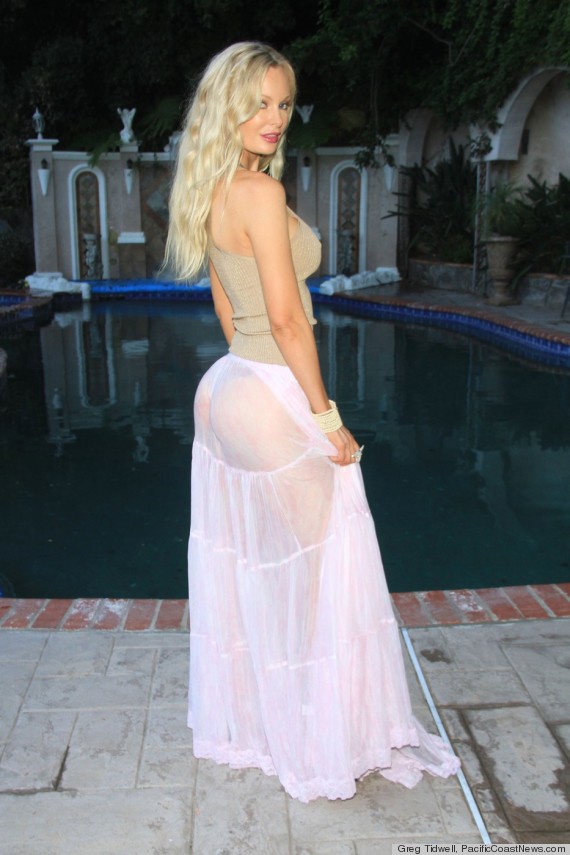 For more ways to go sheer...