Sophie Turner's Jean Grey won't need her telekinetic powers to circulate this first-look photo from the set of "X-Men: Apocalypse."
It's quickly making the rounds after director Bryan Singer posted the picture Thursday showing Turner, the "Game of Thrones" star, with newcomer Lana Condor as Jubilee.
Looks like big hair might have to save the day in the 1980s-set film.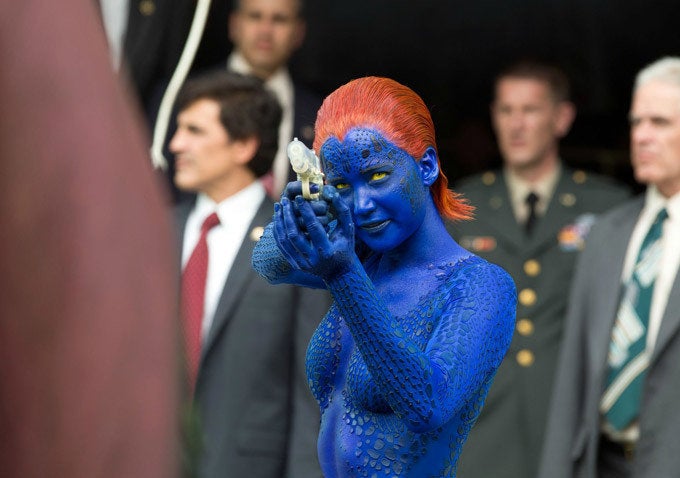 X-Men: Days of the Future Past