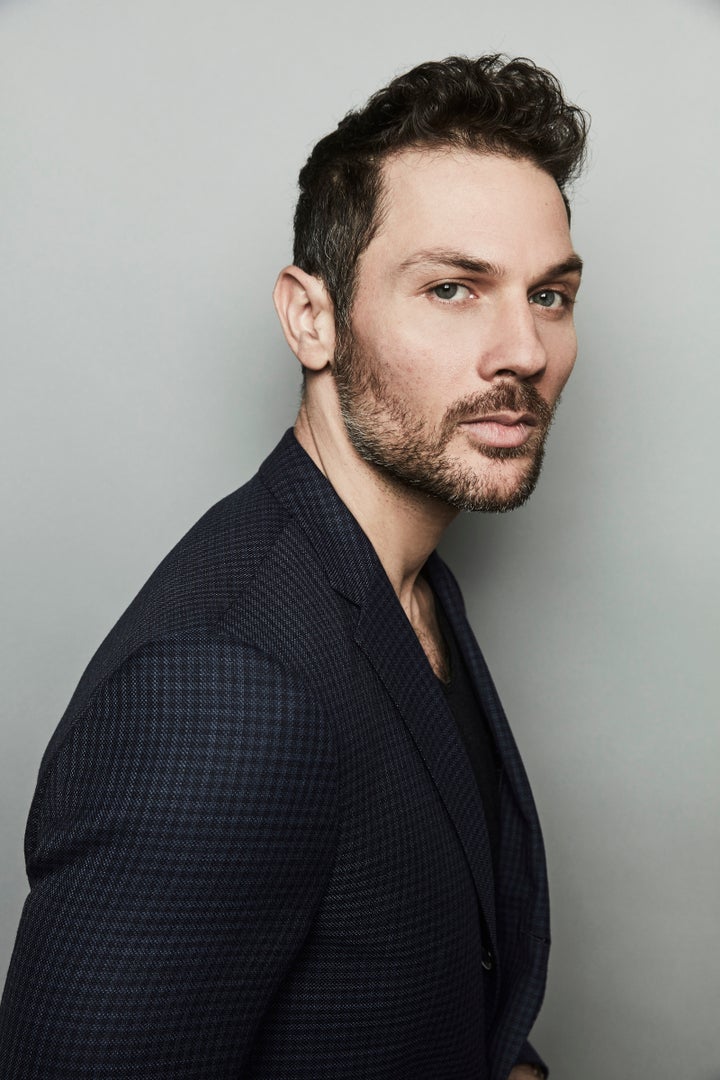 While the biggest trending moment of The Academy Awards might have been the best picture mix-up, the biggest trending moment of The Golden Globes surprisingly happened during the commercial break- when NBC aired their first look at the second season of Shades Of Blue. Captivating audiences everywhere, the jaw-dropping, artistic neo-noir style commercial was like nothing television has done before as it featured Jennifer Lopez walking toward Ray Liotta on a crumbling ledge while looking off at all the people in her life. Beautifully shot, mesmerizing, and incredibly avant-garde, the commercial shocked audiences into attention- leaving them not knowing what to think, and desperately leaving them anxiously awaiting season two. But, another thing that the commercial offered was sex appeal- so sexy in fact that some twitter users wondered if Lopez was promoting a new perfume. But, the reason that the commercial had pulses racing so fast was not just because of the vivacious screen bombshell- who still manages to be the premiere it girl after two decades- but also her intense chemistry with swoon-worthy co-star, Gino Anthony Pesi.
It's no surprise that NBC's edgy procedural is not the only sexy title that offers the word Shades in it. But, while Fifty Shades Of Grey might be making the temperatures rise of women everywhere, it simply cannot hold a candle to the fire that has been created on Shades Of Blue between Lopez and Pesi. Coming in at the interim of last season, Pesi's character Nava served as a friend, foe, foil, and love interest to Lopez's Harlee and immediately quadrupled the show's fan-base by doing so. As audiences became fascinated to watch the two play their steamy game of cloak and dagger with one another, the depth of the show only intensified as mountains more layers were built into the story- which has a recurring theme of love and sacrifice. These characters are constantly sacrificing values to protect who they love, and in that their "shades" are constantly poetically expanded. That is perhaps the most major difference when it comes to looking at the alchemy between Lopez and Pesi, as opposed to that in the blockbuster phenomenon Fifty Shades- Shades Of Blue offers about a million more "shades" than fifty when it comes to character-depth, and the actors are highly dedicated to peeling off every layer of their multifaceted characters.
Both Lopez and Pesi are far from focused on pandering to the wishes of fans for a love story- the show isn't really about that. They are just churning out great acting due to complex material and getting magical results. Kinky bedroom exploitations are definitely appreciated, as are passionate kisses and phenomenally beautiful actors- and these two have no problem in that department either; Pesi is the dreamy actor that television has been looking for since George Clooney- and the two have similarities. Both have found success on an NBC show, as well as locking lips with Jennifer Lopez (for Clooney, it was in Out Of Sight.) But, while the two handsome stars have plenty in common, Pesi is completely unique in his charm as he offers a smoldering appeal that could make anyone weak in the knees. He's rugged, but pretty all at the same time, with a perfect jaw, a smooth voice, and more than a billion Shades Of Blue in his eyes- and it's easy to see why fans have grown smitten. And let's face it; Jennifer Lopez is Jennifer Lopez. Does any more need to be said?
But, beauty and passion aside, the sexiest thing in the world truly is sacrifice- and no amount of good looks or sweet kisses could compare to quality storytelling of people willing to sacrifice their values and their life for the person they love. Pesi's Nava is the kind of dream man that makes Noah from The Notebook look unenthused, as he is not only superbly virtuous in a way that is believable and real, he is also willing to sacrifice those virtues for the person he loves- and there is nothing more powerful than that. The gifted actor hits every note of his softly nuanced character with a smooth perfection that is gripping, disarming, and gut-wrenching all that same time- and he serves as a perfect companion to feed Lopez what she needs to excel at her very best.
That's the other thing about the quickly rising star- he's a team player. Far from desperate to hog any spotlight or be some conventional love interest, the dedicated actor is much more about good material, doing his job, and supporting the other actors around him- who are also gracefully performing their assigned parts while each bringing their own unique gifts to the show. For Pesi, as much as he appreciates the love coming from the fans for Harlee and Nava, the love story is totally tertiary when it comes to telling the tremendous story of these complex cops.
But, that's just another part of what is so attractive about the benevolent actor- he is humble and kind is a way that is simply downright unparalleled. Pesi is the kind of joy that anyone would love to have on their set- not only because he is extremely talented, but because he has an outrageously strong work-ethic and he is incredibly good to everyone around him. He is a dignified speaker, treats everyone with unyielding respect, and has nothing but endless support and praise for his fellow workers- and there is no doubt that all these attributes will propel him right to super-stardom.
With Shades Of Blue premiering tonight on NBC, the gifted artist sat down and talked about the return of his juicy show, what it's like working with his cast, what he would like to do in the future, why he learns the most from being a teacher, and more! Read below to see what Pesi had to say;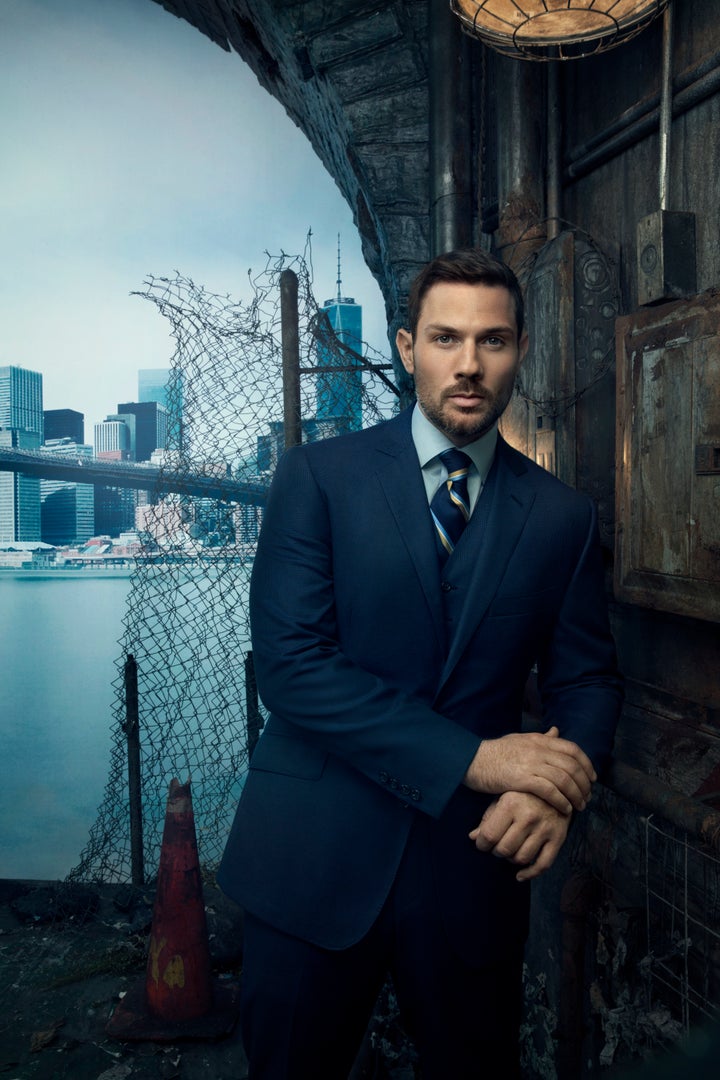 So for fans just coming into the show, or those who might have forgotten, why don't you catch them up on where you left off and, fill them in on what they can expect?
So, Harlee is always in a pickle, and in season one we left off with her snapping the neck of her ex-husband, Antonio Jaramillo's character; Miguel, when he pushes himself on her and threatened to do the same to her daughter. So, now she has that mess to clean up as well as everything else from season one. So, that's where we left off. What you can expect from season two are the stakes to just continuously rise with her. Every time that these characters might escape from getting tangled up in a tangled web, they get tangled in another. And even though their intentions might sometimes be honorable, I think that because they are willing to fall on the sword for their loved ones that they keep involving those people that they are trying to protect in their corruption- and I think that's what keeps them both going as well; their loved ones. They often try to protect them from their mistakes, and in the process, more mistakes are made. So, it's definitely more of these webs, more suspense, and the biggest difference from season one is that there is a lot more character development for characters fans didn't get to know as well in season one.
And there's no denying that there was a strong fan reaction to Harlee and Nava last season. What can fans expect there?
That dynamic between Harlee and Nava definitely develops deeper- no pun intended. [Chuckles a bit] These two people definitely care about one another. They come from different worlds and also have different perspectives, and in season two as emotional attachments grow, my character Nava is forced to navigate through some of Harlee's corruption and the consequence of some of her actions. And, what I believe is fun to see is what direction he chooses and whether or not he can be corrupted. He's all about honor, integrity and virtue, but, will he sacrifice any of those things to protect the person he cares about- and that's what I think will be the most exciting to watch.
The show obviously gets right in on a pertinent discussion that is going on in the world right now- it's right in the title; the "Shades Of Blue" within our police force, legal system, and humanity. Do you want to touch on how it feels to be on a show that's so topical and raises such important questions?
I think there are good seeds and bad seeds in life- in every industry, and in every aspects of society. Everybody's job is important, and I think that being on a show like this while in an industry like this is a reminder that I have such appreciation and respect for anyone who conducts their jobs with integrity and honor. So, when I see corruption or injustice in any way, it lights a fire inside of me. I'm just happy to be on a show that brings awareness and shows a different perspective. And, I don't think it's biased. I think it shows a side that we haven't seen, or perhaps, don't understand, because I have a lot of respect for law enforcement or anyone that is putting themselves on the line for our society. There's a lot that they go through that I don't know about- I'm not in that situation, so, it's very hard for me to speak on that.
You have a really talented cast here- of course the amazing Jennifer Lopez and Ray Liotta, but also amazing talents such as Drea De Matteo, Vincent Llaresca, Sarah Jeffrey, Hampton Fulker, Warren Kole, Dayo Okeniyi, and Annie Chang. Talk about being in such great company.
It's a family. I cannot say enough good things about this group. We have Jen and Ray, and they lead the way and offer such incredible unique gifts to the show. And I'm consistently impressed with the supporting cast. We get along, so that keeps things light. They take the work seriously, and don't take themselves so seriously. They are not self-indulgent actors- they do the work, and it shows. And I see a lot of pride in the work from this group- but no one needs to talk about it, the work speaks for itself. And I just also have to talk about the crew- they are amazing. I'd be remiss if I didn't mention them. They take such great care of us. They are the look, the sound, and the heart and soul of the show. They truly are the unsung heroes.
This show very much shows New York as the melting pot for which it is, with Jennifer and Vincent being Latino, Hampton and Dayo being African-American, and Annie being Asian. With "Moonlight" just making huge waves at the Oscars for being the first film to center around a black protagonist to win an Academy Award, can you talk about how great it is that "Shades Of Blue" gives such great diverse actors opportunity, and tells stories of voices that are usually disenfranchised?
I am proud to be on this show or any project that encourages such diversity. Inclusion, or lack their of, is very timely and topical within our current national climate, so I'm happy to be part of a show that could definitely be used as a beacon of encouragement toward inclusiveness and togetherness. What I like about storytelling- when it's done well- is that it explores all sides of a story, and at its best, resists bias. A story that discusses conflicting viewpoints and agendas and then allows the audience to decide if they lean in a particular direction- and I think we do that. So, to bring people of all different backgrounds and offer that diversity, I think it shows that we are going in a good direction- at least in this industry.
You are really breaking out in a big way thanks to this role. Are there any other actors you would love to work alongside, or any specific types of roles you are looking for?
There are so many people- I feel like it changes every day. There are so many great, talented people out there. I think the difference is between loving watching somebody and then wanting to work with somebody. Who knows if somebody is a nightmare or not? I just don't know. When I turn on the television, I sometimes wonder if I'm a critical audience member, or an easy one, because when I love an actor I'm just in awe of them and think; "I love what they're doing- I have such appreciation for it." Some actors off the top of my head that I know I would look forward to working with are actors like Jeff Bridges- he's so watchable- I love watching him. And I was watching Billions the other night, and I just love Maggie Siff- she's an incredible talent. So, I do have tremendous appreciation for these wonderful actors and aspirations to work alongside them, but what I would like to say more than anything is that I have great gratitude for the actors I'm working with right now. They are great to work with, and fantastic at what they do, so I think it's best to be grateful about where I am.
You also have a lot of interest in stepping behind the camera and working as director, an editor, a producer, a writer, and even a teacher. Can you talk about that a bit?
Yes, I have the desire to work in multiple facets in the storytelling process. Directing to me is like orchestrating a symphony. So, there are all these things to learn from all these different hats that people wear. I feel like I get a different perspective and learn something different with every challenge within this industry. With teaching- I never learned more than when I found myself in that position. To me, we're all students and we're all teachers. I discovered so many new things when I was in the position of "teacher," and that's where I'm probably the biggest student of all.
Would you be interested in directing some episodes of television as well?
Absolutely. We've been really blessed with a variety of talented directors that came on our show, and they brought all these unique talents to the set of Shades Of Blue. I do my best to try and be a sponge and soak up what I admire about each of them, I watch them and see what approaches could be useful. No matter what you're hoping to achieve, observing is a big part of life. You have to get hands on, you have to get dirty a bit- but people will show you what to do- all you have to do is look and pay attention. But, I would absolutely love to direct television.
And there is no denying that the "Shades Of Blue" commercial was the hottest trending moment of the Golden Globes! What was your reaction to the commercial during the Golden Globes?
[Laughs] I didn't watch the Golden Globes! I remember getting a bunch of texts from people who were watching and telling me "Nice spot on the Golden Globes!" I had no idea what they were talking about- so, I watched the clip online. That was the first time I saw it!
And for fans that have yet to see the super-trending commercial- check it out here;
The super-sexy commercial is clearly only the beginning. With Shades Of Blue returning tonight, twitter once again be on fire as fans everywhere can get ready for an amazing roller-coaster, filled with twists and turns. And- they can also get ready to fall further in love with Gino Anthony Pesi.
The second season of Shades Of Blue premieres tonight, Sunday, March 5th at 10/9c on NBC.
Related
Popular in the Community