Conductor Michael Tilson Thomas and San Francisco Symphony present four performances of Leonard Bernstein's operetta Candide – January 18 through 21. The concert staging features Meghan Picerno (Cunegonde), Vanessa Becerra (Paquette), Sheri Greenawald (The Old Lady), Andrew Stenson (Candide), Hadleigh Adams (Maximillian / Captain), and Michael Todd Simpson (Narrator, Voltaire / Pangloss / Martin / Cacambo). The production is Bernstein's 1989 "Final Revised Version" – also known as the "Scottish Opera Version".
Soprano Meghan Picerno made her role debut as Cunegonde in the 2017 production at New York City Opera. The show was directed by Hal Prince and choreographed by Pat Birch. Currently, Meghan is playing Christine Daaé in a pre-Broadway tour of Andrew Lloyd Webber's new musical, Love Never Dies, The Phantom Returns. "I don't know how it happened that in all my travels I have never been to San Francisco," said Meghan. "But it's going to be like the blink of an eye. Love Never Dies is letting me off tour for a week and San Francisco Symphony is letting me come in late so I can do the performance."
Winter can be a nerve-wracking time for classical singers – especially during flu season. I asked Meghan about her health regimen as she travels across the country.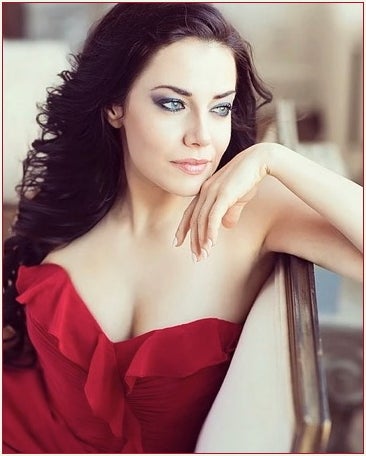 "It's a combination of things. Being on tour is really helping me learn a lot. The one free day we have is a travel day. So, it's about staying as quiet as I possibly can and just hone-in and gather as much energy as I can for what is coming up next. The flight to San Francisco will be long, so I must stay well hydrated. I'll keep extra vitamins and immunity-building supplements – because being on a plane means that there will always be someone who is sick. And I'm staying as calm as possible. When I arrive to the new place it's time to get down to business. I nest immediately into the new hotel – make it my home and adapt. And sleep! Then it's about rehearsal and living for the show. So far, that's what works for me.
How did you get cast as Cunegonde in the New York City Opera production?
"I had been singing in Spain. When I arrived home I had to get to a performance – a recital at an upper East Side gallery. I was literally changing into my gown in the taxi – from the plane in Spain. I sang from 'Lucia' and also did 'Glitter and Be Gay'. The pianist told me that New York City Opera had been looking for a Cunegonde and that I should go audition. [Meghan had just fired her agent.] Luckily, he knew a lot of people at New York City Opera and my coaches and teachers were from the Met. They e-mailed Michael Capasso [General Director at NYC Opera] and said, 'You have to hear this girl.' They had one last open call – which I had never heard of in opera – for Cunegonde the following week. I arrived on their lunch break.
"I went in and met everyone, had a great time, sang 'Glitter and be Gay' and went home. Then I got a callback. They wanted a more Broadway-style. There were around ten people in the room – including Hal Prince and Pat Birch who have now taken me under their wing. They are wonderful people who have basically catapulted my career in another world.
"Luckily, I really didn't know everybody in the room – which was for the best. They offered me the role. Come January, we did the show with Hal Prince directing. Working with Hal is incredible – working on character, going beyond the vocal finesse that has to happen. Candide is a fascinating piece to me. It sits between opera and Broadway. Is it an opera, is it a musical or an operetta? For me, it's all three. Cunegonde is a survivor. There is a sense of playfulness and levity to her, but there is also a deep side to her – a dark side. 'Glitter and be Gay' can be done in so many ways. If you can combine the vocal acrobatics and superior singing with character, then that will be the best kind of performance."
"Making the role my own was exciting. Now I'm really excited to do it again in a different version. I've never done the Scottish Opera version. It has a few more songs than I did at New York City Opera. And, of course, I'm absolutely thrilled to work with Michael Tilson Thomas and to do a concert version – which comes with its own set of challenges. Cunegonde is a very physical role. Singing it in concert will be about finding colors in the voice and nuances in the music to get the character out. It will be a new way to fall in love with the role all over again."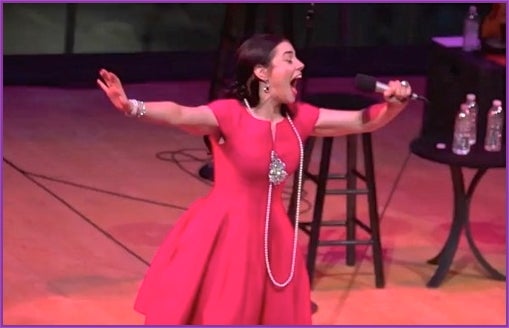 Category-wise, Meghan arrives as a coloratura. Her multi-varied performance repertoire includes Gilda at Opera Williamsburg; La fée (Cendrillon) in Montreal at the Canadian Institute of Vocal Arts Festival; Violetta at Long Island Opera; Queen of the Night at Lincoln Center, Carnegie Hall, and New York Lyric Opera. Her musical theatre roles include Johanna (Sweeney Todd); Maria (West Side Story); Daisy Mae (Lil' Abner) and more. She shares two roles in common with Broadway's original Cunegonde, Barbara Cook – Amalia Balash (She Loves Me) and Marian (The Music Man).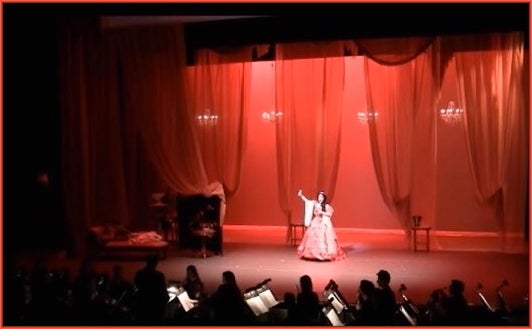 What about your Five Year Plan?
"That is a complicated question. I never really thought about that before. I'm doing musical theatre right now, but as an American soprano – if you can do both worlds – why not? They both speak to my soul. A lot of the big opera houses are doing some classic musical theatre – which, frankly, is my favorite kind. I would love to do shows such as Carousel and My Fair Lady. But I want to continue doing opera. I'm at the age where my coloratura voice is finally coming into its own. Being on tour in musical theatre is fascinating because my middle and low range are really coming in because I'm performing every day. My repertoire includes Olympia from Tales of Hoffman, I've sung Queen of the Night, but as a character – you never really find out who she is. We don't get to see all the back story. Evil characters are so much fun to portray. But characters such as Violetta and Lucia will happen in bigger houses for me probably in the next ten years. Also Ophélie in Thomas' Hamlet. And that mad scene of hers? Oh, yes!
"Beverly Sills is one of my favorite singers. My coach, Joan Dornemann, was a very dear friend and coach to Beverly. We talk about her all the time. As an American, I think it's my job to do American repertoire – to give it a flavor that the music theatre world is not teaching these days. Classically trained people used to sing musical theatre. On the other side of that, taking my experience as an actor from the Broadway world and bringing it back over into opera is also thrilling. I can be a complete performer, a complete character – in both voice and spirit. Right now, the universe is giving me a lot of gifts."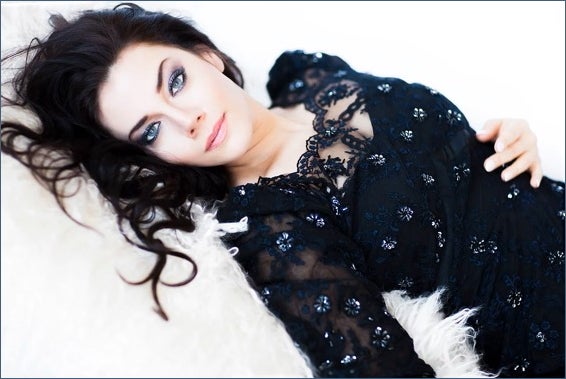 Click here to order tickets for Candide at SFSymphony.
Calling all HuffPost superfans!
Sign up for membership to become a founding member and help shape HuffPost's next chapter
This post was published on the now-closed HuffPost Contributor platform. Contributors control their own work and posted freely to our site. If you need to flag this entry as abusive,
send us an email
.