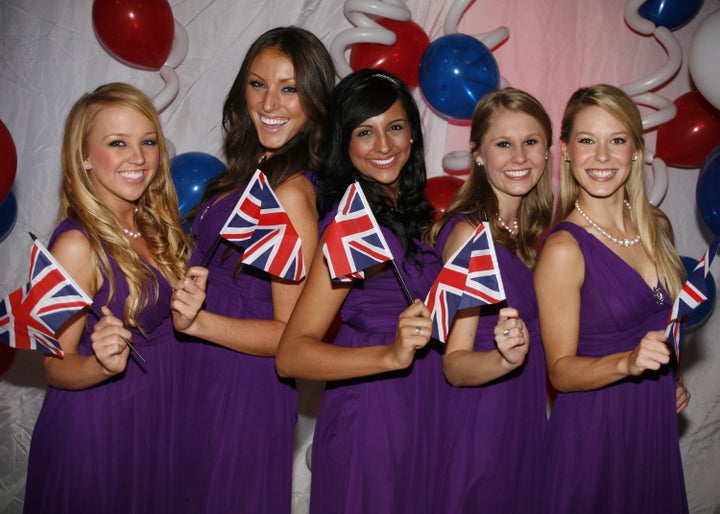 Greek life never really caught on in the UK. That is, until TLC premieres its new reality series, "Sorority Girls," which features five girls -- Hannah, Arianna, Dominique, Devan and Amelia -- on a mission to establish Britain's first ever sorority, Sigma Gamma.
The show will follow these five American sorority girls as they pack up their lives and head to Leeds to bring their Greek Life traditions of exclusivity and glamour to the UK.
Over eight grueling weeks, the girls recruit pledges to see if they have what it takes to go Greek. But of course, what's a show about "Sorority Girls" without a bit of transatlantic drama? Each pledge will be competing for one of five coveted spots -- and it won't be easy.
The girls will be monitored 24/7 and will experience all aspects of pledging, including rush week, door chants, secret handshakes and night rituals. In the end, only five girls will be able to call themselves Sigma Gamma sisters and be a part of Britain's first ever sorority.
Hopefully, TLC's "Sorority Girls" brings back the greatness that was MTV's "Sorority Life."
"Sorority Girls" premieres Tues., Jan. 31 at 9 p.m. EST on TLC.
REAL LIFE. REAL NEWS. REAL VOICES.
Help us tell more of the stories that matter from voices that too often remain unheard.
BEFORE YOU GO