"Madi's story certainly hit close to home to a lot of us," said Lauren Adams, a member of Alpha Chi Omega. She said the women in her sorority often talk about how "to lift other women up and help empower those around us." They've seen their sisters hurt by sexual assault, and Adams said their natural response was to find a way to support Barney. 
Alpha Chi Omega was already engaged in philanthropy related to sexual violence, but the women wanted to do something more. So they decided to send Barney a care package at the beginning of May, tossing in things like spa masks, candy and nail polish. 
"For the most part, we just tried to include things that we would like in her situation," Adams explained.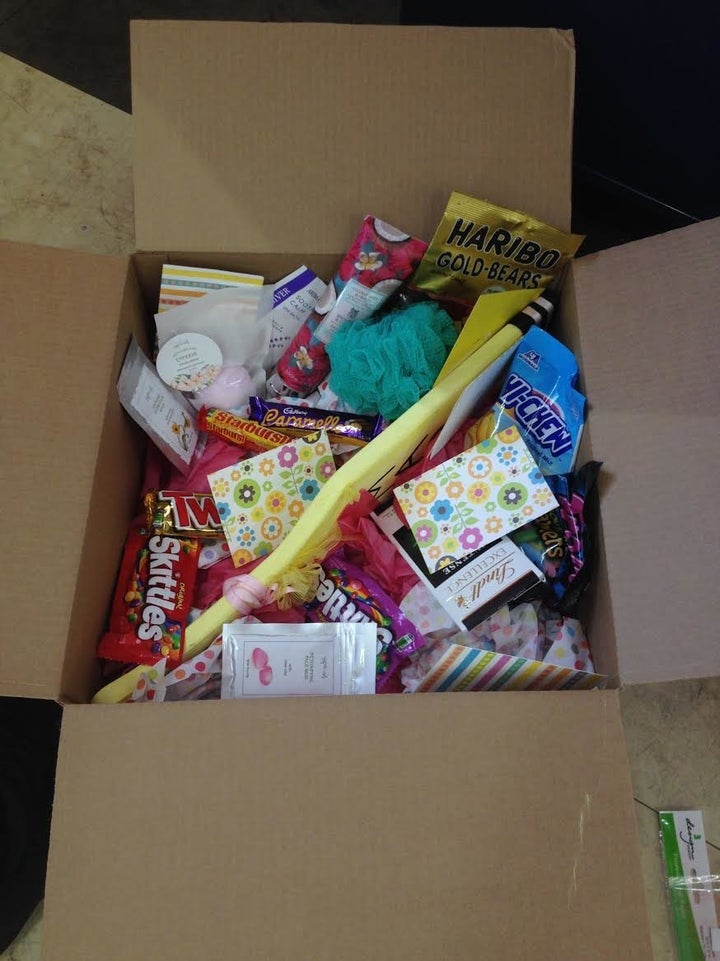 The women even gave Barney a customized sorority paddle -- a prominent symbol of Greek life -- because BYU doesn't have fraternities or sororities. "To us, the paddle that we crafted for her was very special, because we were sure she had never received one before," Adams said. "We thought it was representative of us as women standing together regardless of our affiliations. BYU and the University of Utah have some pretty die-hard sports rivalries, but we wanted her to know that we stand with her in solidarity through this."
"One of the most helpful things you can do for a sexual assault survivor is believe them," Adams said. 
Barney said the care package meant a lot.
"It was so surreal to have these tangible things from real people that cared -- letters, self-care stuff, candy," Barney said. "It was really meaningful and I'm super grateful."
She also agreed with Adams that believing an assault victim's story is the most important act of all. "They are totally right. Belief is the hugest thing, and it's ridiculous that in our society you have to even say that. Belief should be automatic -- it takes a ton of courage and pain to come out and talk about a rape or sexual assault."
Since Barney came forward about her case, other women have spoken out as well. And BYU is now promising to review how it handles sexual assault cases and honor code charges against students who report being raped. Barney, however, plans to transfer to another school. 
Calling all HuffPost superfans!
Sign up for membership to become a founding member and help shape HuffPost's next chapter
BEFORE YOU GO
PHOTO GALLERY
Images From 'Surviving In Numbers' -- A Project Highlighting Sexual Assault Survivors' Experiences